Gaelic Language Plan
We are committed to developing the Gaelic language and increasing awareness and it's usage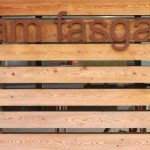 Our Gaelic Language Plan will act as a framework for developing Gaelic within the Park Authority and recognises the importance of Gaelic in supporting the delivery of the Cairngorms National Park's long term outcomes.
The first Gaelic Language Plan for the Cairngorms National Park Authority was approved by the CNPA board in 2012 and was approved by the directors of Bòrd na Gàidhlig on behalf of the Scottish Government in March 2013, and is available in both English and Gaelic.
There is currently a public consultation for the next Gaelic Language Plan (2018-2022) and we welcome your views on it.