Volunteer Cairngorms is an innovative pilot programme supporting and developing environmental volunteering opportunities in the unique natural environment of the Cairngorms National Park.
How can Volunteer Cairngorms help?
We will be providing an online space for environmental groups and organisations to advertise their volunteer opportunities, and for volunteers to sign-up to participate online
We will be developing a Volunteer Ranger scheme
We will be supporting communities to form their own envirnmental groups, and to volunteer in their communities
When will Volunteer Cairngorms launch?
We are just beginning the Volunteer Cairngorms programme, and will be launching the programme in Spring 2017.
How can I be kept up to date?
Are you a volunteer who would like to get involved? Perhaps you are a land manager, Countryside Ranger or environmental organisation who would like to involve more volunteers? Or a group of residents in the Cairngorms National Park thinking about forming your own environmental group? We would love to hear from you!
Complete the contact form below, to join our database
Follow us on Twitter: @CNPvolunteer
Email us at:

[email protected]

Phone our Volunteer Coordinator, Mike Woolvin, on: 01479 870 566
I want to volunteer right away!
We are just getting started, but if you're really keen you might like to have a look at the following opportunities to volunteer which are already available in the Cairngorms National Park area: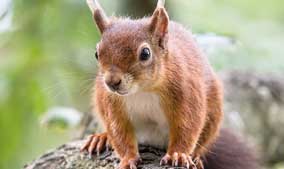 Cairngorms Nature have a webpage devoted to opportunities to volunteer in the natural environment across the Cairngorms National Park. You can find more details here
The Mountains and the People have regular opportunities to be involved, as a conservation volunteer; mountain maintenance volunteer; corporate volunteer; or adopt-a-path volunteer. Visit their website, or contact Rosie Wynch for more information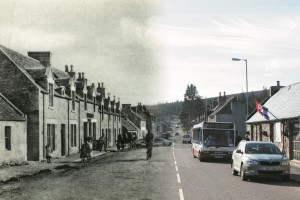 Cairngorms Scenic Photo Posts is a pioneering citizen science initiative with the public gathering photographic information that will help us all to better understand and track landscape and habitat change in the National Park. You can find out more here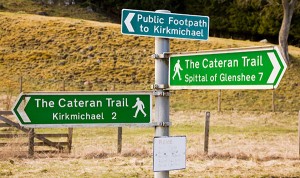 Voluntary Action Badenoch and Strathspey (VABS), Aberdeenshire Voluntary Action (AVA), tsiMORAY, The Marr Area Partnership and PKAVS can all provide information and support regarding volunteer involvement and a broad range of volunteering opportunities.
This project has been part-financed by the Scottish Government and the European Community
(Cairngorms Local Action Group) LEADER 2014-2020 Programme

"The European Agricultural Fund for Rural Development: Europe investing in rural areas".