Volunteering
Volunteering is a great way to understand what makes the Cairngorms National Park special!
Whatever your age or ability there are many ways you can get involved:
Cairngorms Nature offers a variety of activities led by ranger services, national charities and local community groups as well as guidance on how to share your experiences through wildlife recording
RSPB offer many opportunities. Get stuck in at Abernethy, Insh Marshes, Crannach Reserve and Loch Garten
If practical conservation is your thing then The National Trust for Scotland Mar Lodge Estate runs a wide variety of voluntary groups focusing on practical conservation including the Thistle Camp holidays and Trailblazer Camps for teenagers
To really get to know the Cairngorms National Park why not take part in the nationally recognised John Muir Award scheme – this award is focused on wild places
The Cairngorms Scenic Photo Posts is a pioneering citizen science initiative with the public gathering photographic information that will help us all to better understand and track landscape and habitat change in the National Park
Current Opportunities
Volunteer ranger
Cost: Free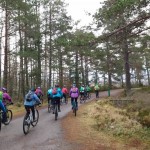 Sustrans are looking for volunteer rangers to assist with essential maintenance and checks on a stretch of National Cycle Network (NCN) Route 7 within the Cairngorms National Park.
Other Volunteering Opportunities
Cost: Free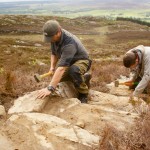 Keep an eye out on The Mountains and the People website for up to date volunteering opportunities.
Cairngorms adopt-a-path scheme
Cost: Free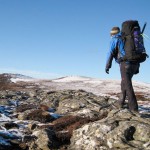 Cairngorms Outdoor Access Trust are looking for more volunteers to adopt paths to help manage the paths and ensure that money spent on maintenance is targeted and effective. Full training and support for volunteers is provided and over 60 paths are included in the scheme at present. Paths can be adopted by individuals or groups (such as hill walking clubs).
Contact [email protected] for more details.
Keep informed of volunteering opportunities