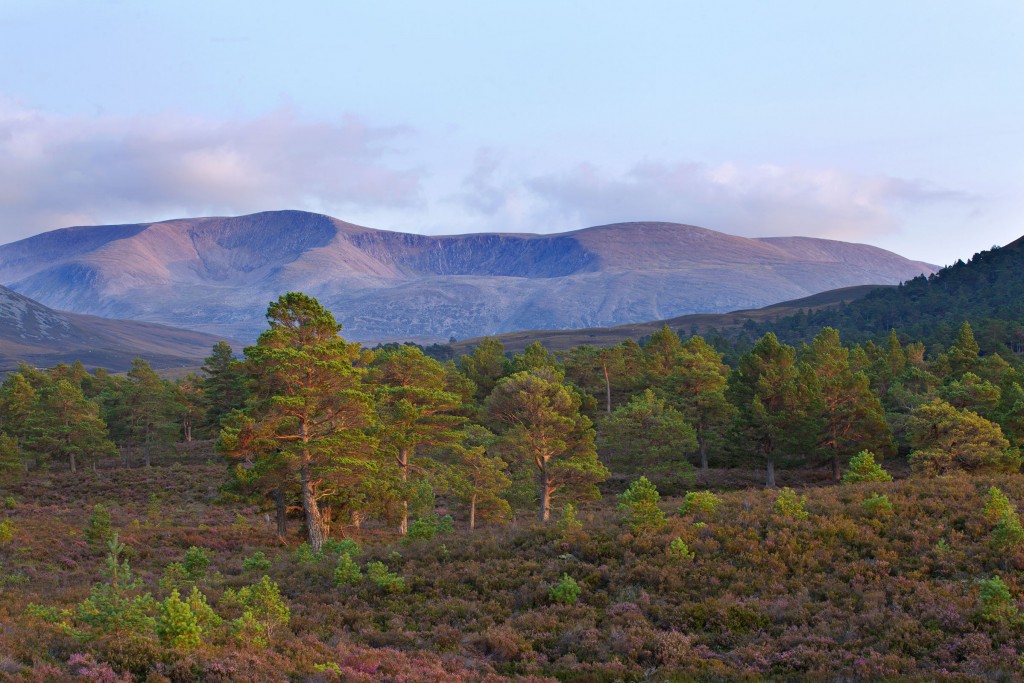 The Cairngorms National Park contains the most extensive tracts of Caledonian forest dominated by the native Scots Pine tree. The native pine woodlands of predominantly self-sown Scots pine are the western-most link to the extensive boreal forest which formerly covered a much larger area of northern Europe. Forests like Abernethy, Glenmore, Glen Tanar Inshriach, Invereshie, Glen Feshie, Glen Quoich, Kinveachy and Rothiemurchus are in many ways, world-class examples of boreal forests containing a rich array of wildlife.
Home to
The pine woods are perhaps best known for the "Horse of the woods": the Capercaillie a very large woodland grouse, but there are many other iconic species that also make the native pine woods their home, like the Crested tit, Red Squirrel, Scottish Crossbill and the tiny delicate Twinflower.
Many of the forests are actively managed in a rotation that provides timber for a number of wood mills around Scotland and in the National park itself. We are very fortunate that the best tree for providing timber in the National Park is the native Scots Pine; productive native forests are also very important habitat for wildlife and for people to enjoy.
Other species
Although Scots Pine is the dominant tree species there are many more to be found in the National Park such as juniper, birch, aspen, alder, willows and a variety of other native species supporting a wonderful array of wildlife.
The Park also contains some of the best examples in Scotland of bog woodland, mountain willow scrub and stands of aspen which turn a beautiful golden yellow in the autumn.