Closing Date: Noon on Friday 30 June 2017
Best conservation job in the UK – Director of Conservation and Visitor Experience, Cairngorms National Park Authority

The Cairngorms National Park is one of the last wild areas we have in the UK.  It is a place of sheer abundance, having more high level mountain ground than anywhere else in Britain, the largest Caledonian forest, some of the UK's purest rivers and it is home to 25 percent of the UK's threatened species – it is a truly unique landscape.
The words National Park are not dished out lightly – they signify a country's best bits of landscape and are recognised the world over.  The Cairngorms National Park is fantastic, and it is visited by 1.7 million each year who access the outstanding walking, cycling, facilities and visitor experiences the area has to offer. Involving communities, land managers and businesses in the management of the area is crucial to its success.
Your job will be to ensure that the conservation of the Park and the experience of visitors complement each other in this protected landscape.
Job Title: Director of Conservation and Visitor Experience
Contract: Permanent
Salary: £51,492 – £59,907 (Band G) plus excellent benefits such as flexitime, generous annual leave and a defined pension scheme
Working Hours: 37.5 hours per week, Monday- Friday
Location: National Park Headquarters, Grantown on Spey
This is a great opportunity to join a fast paced and high performing organisation at a truly exciting time for Scotland's National Parks.
Your role will be to provide strategic leadership, clear organisational vision and long term direction for the National Park Authority on Conservation and Visitor Experience. You will have strong leadership, management, organisational, analytical, interpersonal, communication and negotiation skills, as well as experience of developing and implementing policy in any one or more of a number of relevant subjects in the general area of Conservation and Visitor Experience.
For more information please see the key work areas
Cairngorms National Park is more than just an idyllic place to work, the Park Authority is one of the UK's Top 100 best not for profit companies to work for.  Our Grantown on Spey headquarters is within easy reach of Aviemore and Inverness.  We also offer many benefits such as; cycle to work scheme, childcare vouchers, generous annual leave allowance, flexitime and a very competitive pension scheme.
The National Park Authority is committed to equality of opportunity and welcome applicants from all sectors of society.  If you are an applicant with disabilities who meets the essential requirements of the post, we will interview you.
If you would like the opportunity to work for an organisation that is focused on protecting and enhancing this National park then please download the job description and application pack below.  If you require more information, or any adjustments to be made to the application process due to disability please contact us on 01479 873535 or e-mail [email protected]
Please note, we do not accept Curriculum Vitae (CV).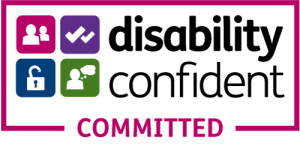 Application Pack: ApplicationFormPartsA-C
Job Description:

DirectorofConservationandVisitorExperience