Our Land Management Training and Knowledge Exchange programme aims to support and encourage people employed in estate management, agriculture, forestry, fisheries and other types of land-based businesses in the Park to improve their skills and expand their knowledge.
Courses and Events for 2017
We are also running a series of free courses and events open to everyone on a range of subjects of broad interest to land managers.
Keep an eye out for updates on what's happening throughout the year on this page, on our events page here, or email [email protected] to be notified by email.
If you have any training needs or topics of interest which you would like us to include in this year's programme, please don't hesitate to contact us to discuss them.
If you have a sensory or other disability which means you require additional support to take part in training or events, please get in touch in advance to discuss how we can help.
Waking up your Bees for Spring, Sunday 5th March, 3.00 – 5.00, St Johns Episcopal Church, Rothiemurchus
Details on Spey Beekeepers Newsletter, all welcome to this FREE event with refreshments. Contact Spey Beekeepers Association or Penny to book.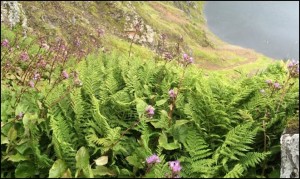 Alpine Lichens, Snowbed Bryophytes and More – A morning of talks from the Royal Botanic Garden Edinburgh, Thursday 23rd March, 9.30 – 12.30, Grant Arms, Grantown on Spey
A great chance to learn from the experts about important on-going research in the Cairngorms. See Poster for more details. FREE event with refreshments. Book via Penny.
Lambing, Monday 20th March, 9.00 – 3.00, Strathspey (venue TBC)
Back by popular demand, a hands-on, practical course with trainer Jim Marr. Subsidised by CNPA, approx. £20 per person. Contact Bruce McConachie for more details and booking.
All about Fungi, Thursday 7th September, 9.30 – 16.30, Boat of Garten
We are delighted to welcome back expert Liz Holden for an indoor morning learning about fungal biology followed by a chance to try out identification skills in the woods. Book early via Penny for this fascinating course. FREE, lunch included.
DSC1 Deer Stalking, four day training and assessment course offered by the North Highlands College in partnership with SNH at Creag Meagaidh NNR, start dates 13th March and 13th May. Cost £300, reduced to £210 for Cairngorms candidates eligible for the CNPA 30% rural skills subsidy. Details and booking here. The college are also running a Larder Training Day which includes shooting skills on 6th March and 13th May, cost £125 (£87.50 with rural skills subsidy).
Contact Penny Lawson, t. 01479 870519 for more information on any of the above courses, or to talk to us about what training you need.
PAST EVENTS
 Strategic Research Programme – Centre for Knowledge Exchange and Impact: Strategy Development Meeting 1st November 2016
REPORT AND PRESENTATIONS NOW AVAILABLE BELOW

Anke Fischer – Research on Recreation and Wellbeing
Beth Wells – A Whole Catchment Approach to Cryptosporidium Control
David Clyne – Active Cairngorms
Graeme Cook – The Centre for Knowledge Exchange and Impact
Jane Atterton – Place-based Policy Research
Justin Irvine – Monitoring Peatland Condition in Scotland: Ongoing work at JHI
Justin Irvine – Woodland Expansion
Lee Innes – Environment and Zoonoses
Mark Wilkinson – Nature-based Upstream Storage Features to Manage Flood Risk
Ruth Mitchell – Tree Health: The Implications of Tree Diseases on the Wider Environment
Stephen Corcoran – Challenges to Peatland Restoration in the Cairngorms
Susan Cooksley – Catchment Partnerships: Working Together, Getting Things Done
Will Boyd-Wallis – Cairngorms Forest & Woodland Framework
Cairngorms Forests – where next? Tuesday 28th June 2016   PRESENTATIONS NOW AVAILABLE BELOW

The Cairngorms National Park is celebrated for its outstanding woodland, from productive conifer plantations to ancient Caledonian pinewoods and diverse native broadleaf woodlands in the straths. This event at the Lonach Hall, Strathdon, brought together over 100 land owners, foresters, farmers, agents and others with an interest in Cairngorms forests and woodlands to hear a wide range of excellent speakers from the sector talk about why, where and how we can expand and enhance our woodland even further.
Presentations:
James Hepburne Scott – Forest Carbon funding and the Tweed Forum
Hamish Trench – National Park Partnership Plan 2017 – 2022
Gordon Brown – An Estate's Perspective on Woodland Expansion
David Frew – Native pinewood restoration alongside Sporting Management
Davy McCracken – Farm Woodland Creation and Enhancement
David Robertson – The Value of Productive Forests in the Park
Ian Cowe – Forestry Grant Scheme
Kenny Kortland – Pinewood Enhancement for Biodiversity
Andy Ford  – Cairngorms Nature Update
David Hetherington – A Vision for Woodland in the Cairngorms
Bracken: Frond or Foe? A workshop on bracken control, Tuesday 12th July 2016, Auchnerran Farm, near Dinnet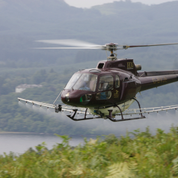 Over 40 people enjoyed hearing about when, why and how to control bracken, then watching practical demonstrations (including some skilled helicopter acrobatics) of equipment in action. Click below to see the presentations from this event.
Jeanette Hall- A Conservation Perspective
Bruce McConachie – Funding Options