'Ant Boy' sees New Horizons ahead with national award win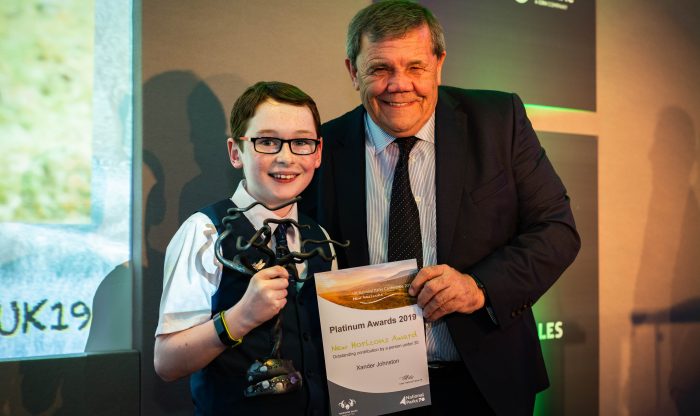 Cairngorms Nature Ambassador and Young Nature Champion, Xander Johnston, now has a hat trick of titles to his name as he was announced UK National Parks' New Horizons award winner at the annual UK National Parks Conference 'Platinum Awards', taking place in the Yorkshire Dales National Park.
The New Horizons award is a new category for 2019, created to recognise a young person, under 30 years of age who has made a significant contribution to a National Park.
Xander 'Ant Boy' Johnston first came to the attention of the Cairngorms National Park Authority when he attended a 'Nest Quest' to look for Wood Ants as part of the Cairngorms Nature BIG Weekend.  This sparked a love of ants and he entered a video about them into the Young Presenter competition, where he was a runner up in 2017. He is also a regular volunteer with the Cairngorms Rare Invertebrates Project.
The judges said; "Xander has tirelessly championed the area's biodiversity, helping to increase the knowledge of rare invertebrates in his local area by finding new sites and raising awareness through his You Tube videos. He is an outstanding young person, whose passion for nature – and considerable knowledge – shines through in every conversation".
Xander said, "I can't believe that I have won the 'New Horizons' award, it's such an honour to be recognised for all my hard work. What's more important is the fact that the work I do to protect the little guys (the insects) is also being noticed. They need all of us to help protect them and their environment from further damage. Hopefully with me receiving this award, others will start to get involved and help make a difference."
The photograph shows Xander receiving his award from Carl Lis, Chairman of the Yorkshire Dales National Park Authority.
You can see Xander's videos here.