Following the close of nominations at 4pm on Wednesday 13 February 2019, there are more than one validly nominated candidates in Wards 1, 2, 3 and 5. Consequently an election will now take place.
Board Member Election – 21 March 2019
Five of the 19 members of the Cairngorms National Park Authority Board are directed elected by the Park's residents. In 2019, elections to the Board are taking place.
To ensure that you are registered to vote in the election, to stand as a candidate, or for more information on the election process please go to The Highland Council's website. 
There will be a limit on election expenses of £250 and all costs will be borne by the candidate. They are not reclaimable from either Cairngorms NPA or the Highland Council in its role as electoral office.
Ballot papers will start to arrive through letterboxes in the Park at the end of February and all postal votes must be received by 21 March, when counts will take place in Aviemore and Ballater. View the timetable.
About the Cairngorms National Park Authority (CNPA) Board
The CNPA was set up to ensure the unique aspects of the Cairngorms – both the natural environment and the local communities – are cared for, sustained and enhanced for current and future generations to enjoy.
The Board of the CNPA has a clear role in setting the strategic priorities for the Park and guiding how the aims of the Park will be delivered. Board members also play a vital role in representing the National Park and the Park Authority by acting as ambassadors. Board members attend full Board and committee meetings – such as planning and finance – on a regular basis and have to be prepared to commit the time necessary to play a full part in these and other activities, usually 2 to 3 days a month. The term of office is 4 years with members receiving remuneration and reasonable travel and subsistence expenses.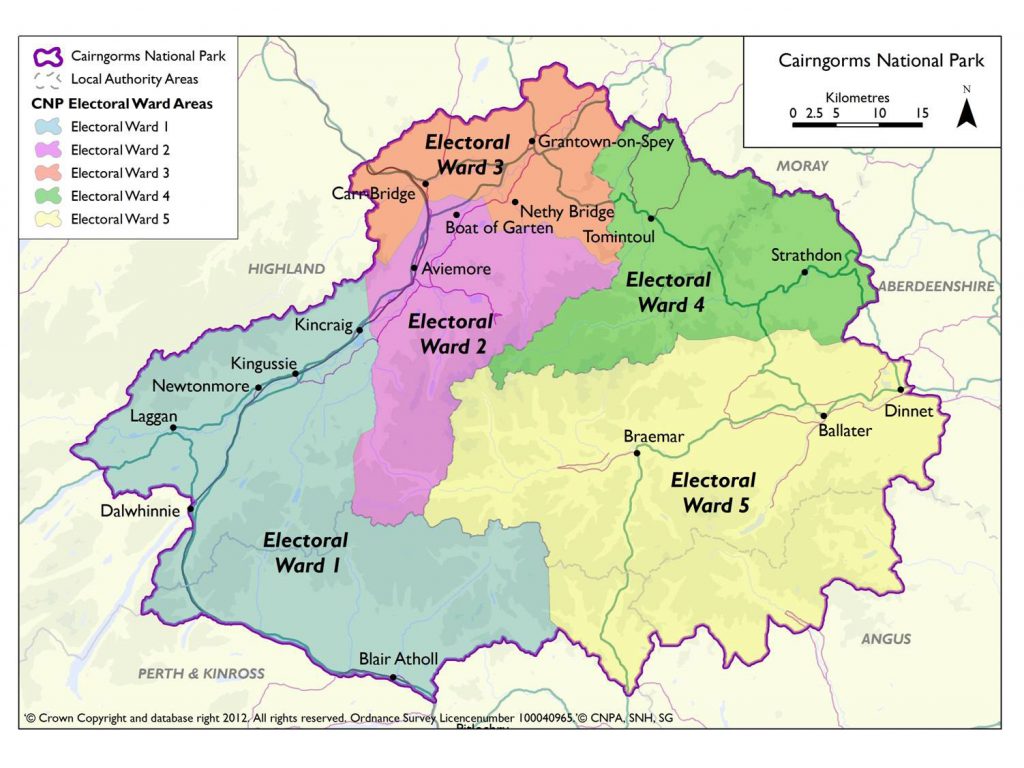 CNP Electoral Wards