Cairngorms National Park Authority and Cairngorms Business Partnership commit to global climate change initiative, Tourism Declares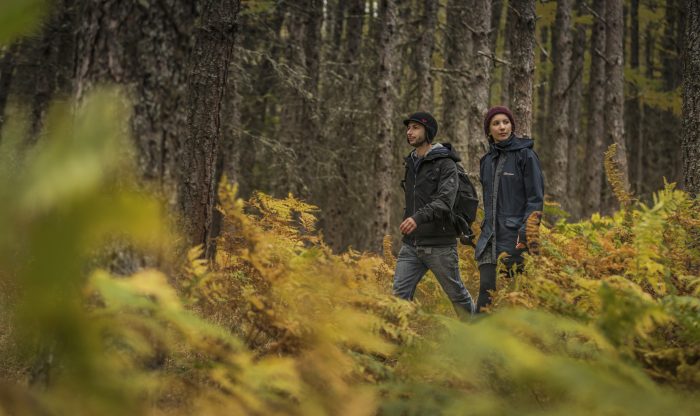 The Cairngorms National Park Authority and the Cairngorms Business Partnership this week became signatories of Tourism Declares, an industry-led initiative of more than 300 organisations globally, that supports tourism businesses, organisations and individuals in declaring a climate emergency and taking meaningful action to help cut global carbon emissions in half by 2030.
Xander McDade, convenor at the Cairngorms National Park Authority, said: "We are all aware that the world is facing a climate emergency and biodiversity crisis, and that urgent action is required to cut global carbon emissions. Signing up to the Tourism Declares initiative reflects a shared commitment across the Cairngorms National Park to transform the way we live and work in the Cairngorms, not least through our long-term Heritage Horizons programme."
Organisations signing up to Tourism Declares commit to the following five actions: 1. Development of a 'Climate Action Plan' within 12 months of declaring, 2. Sharing their commitment and progress publicly, 3. Cutting carbon emissions, 4. Sharing best practice, encouraging others and actively participating in the Tourism Declares community and 5. Advocating for change in recognising the need for system change across the industry to accelerate a just transition towards carbon-free tourism.
Mark Tate, chief executive officer at the Cairngorms Business Partnership, said: "As the Chamber of Commerce and primary representative organisation for businesses in the Cairngorms National Park, an economy dominated by tourism and hospitality, we feel it is important to publicly recognise the climate emergency and work, within our own business, to develop a climate action plan. We will work across our membership and beyond to share good practice and encourage others to develop their own action plans and declarations. For visitors and guests, the 'climate credentials' of a destination are becoming increasingly important. We want to give our visitors the opportunity to ensure their experience is a positive one for them, for our communities, for our environment and supports our economic sustainability. This is particularly important in a National Park."
VisitScotland was the first national tourism organisation in the world to sign up to the Tourism Declares initiative and Scotland is the best represented country on the list with a roster of organisations including SailScotland, The Glasgow Convention Bureau,  WildScotland, Wilderness Scotland and the Green Tourism initiative to name just a few.
Chris Taylor, regional leadership director at VisitScotland said: "I would like to commend Cairngorms National Park Authority and Cairngorms Business Partnership on signing up to Tourism Declares, which reaffirms their commitment to responsible tourism. Despite the many challenges Scottish tourism faces, we need to work with visitors, and the tourism and events industry, to be bold, ambitious, and innovative to tackle climate change. We work closely with Cairngorms National Park Authority on our Scotland-wide strategic and coordinated approach to visitor management. The National Park has been at the forefront of work on responsible tourism, and this represents a significant step forward in Scotland's transition to a zero-carbon destination."
Jeremy Smith, co-founder of Tourism Declares said: "We are delighted to have two new signatories on behalf of the UK's largest National Park on board. There is growing momentum amongst the tourism industry and leading destinations committing to deliver meaningful climate action, and it is particularly inspiring to welcome the Cairngorms with their focus on connecting their response to the climate emergency with protecting and restoring biodiversity and supporting people's health and wellbeing."