Cairngorms Nature BIG Weekend
The Cairngorms Nature BIG Weekend is a celebration of the fantastic natural heritage of the Cairngorms National Park, and it takes place every year in May.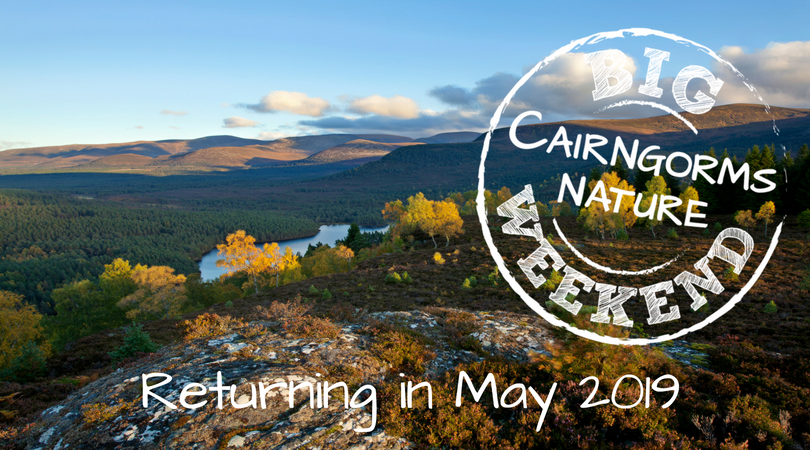 The BIG Weekend is 10-12 May 2019 and is already shaping up to be a memorable weekend.
There will be over 80 events happening across the National Park – for all ages and abilities.
Whether you are new to nature or a bit of an expert there will be something to thrill you at the BIG Weekend.  Be sure to join us here and be inspired to investigate and enjoy the fantastic natural wonders of the Cairngorms National Park for yourself and learn something new about the natural heritage all around us.
We look forward to welcoming you!
Keep Connected!
Let us know you've booked your tickets, ask us anything from how to get here to which events are great for kids, share your feedback and your excitement – because we will be!!
Follow us on on the social network of your choice to keep up to date with all the latest BIG Weekend news right here and be sure to follow #CNBW19
Find out why the Cairngorms National Park is such a Special Place