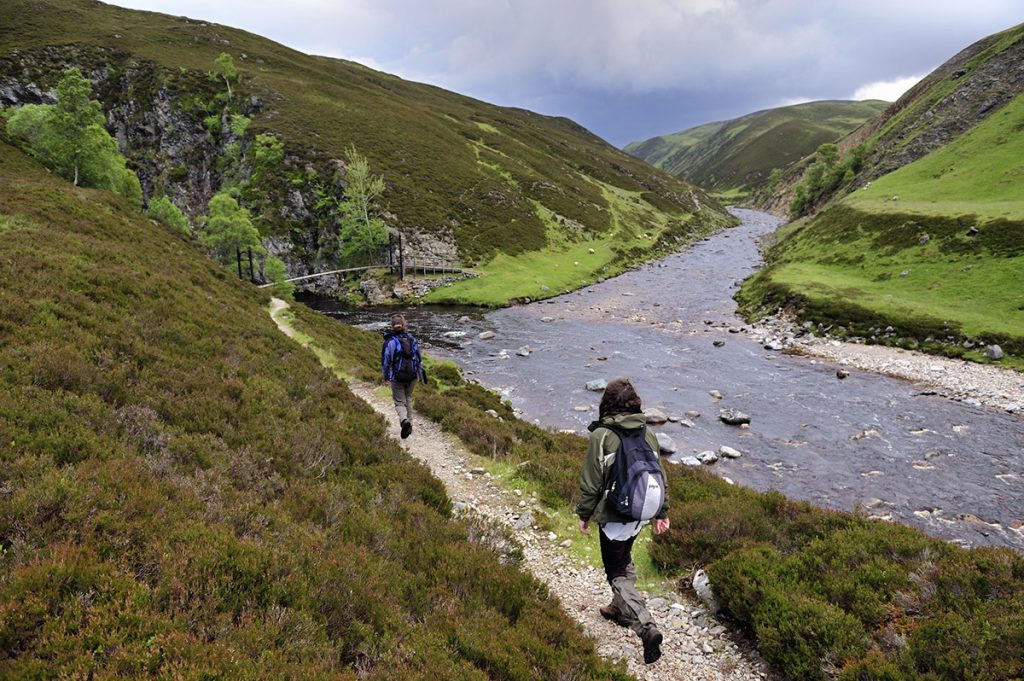 From the 9th to the 15th Wee Walks Week celebrates short local walks and encourages everyone to get outdoors and enjoy a walk with friends, colleagues or neighbours, join a Ranger-guided walk or try out one of the Park's health walks
Wee Walks Week 2019
This year the CNPA would love to hear about your wee walk – where did you go and what did you enjoy about it? To share this information please fill in this short online survey and you could be in with a chance of winning a Columbia jacket.
Download and print out a Wee Walks Week 2019 poster to display in your workplace, B&B, office, hotel, business.
Join a Health Walk
Fancy some company or support getting out for a wee walk? Then join one of over 20 health walk groups in and around the Cairngorms National Park.
Find a Path
Need some inspiration for your wee walk? Then check out our Community Path Leaflets. There is a wee walk suitable for everyone.
Download a e-route card showcasing a great selection of wee walks from around the Park.
Guided Walks
Enjoy a wee walk and learn about the wild side of the Park with our Countryside Rangers. 
#WeeWalks
Please share your Wee Walks stories and photos – we would love to see them on social media via Active Cairngorms Facebook, Cairngorms National Park Instagram or Twitter @CNPactive – using the hashtag #weewalks