Equality & Inclusion Advisory Group Members
Closing Date: Evening Friday 31 July 2020
The Cairngorms National Park is one of the country's most spectacular landscapes. Renowned for its mountains, it has at its centre a montane plateau higher than 1000m, it also has extensive native pine forests, extensive moorland and a rich and diverse cultural landscape along its straths and glens. With its strong local music scene, some fantastic locally produced food and drink and it's abundance of outdoor pursuits the Cairngorms National Park is a very special place.
At Cairngorms National Park Authority we want to become the best small public sector organisation Scotland. We know we can only do this if we are fully inclusive and representative of all our visitors, staff and communities. We have a strong foundation in equality and inclusion coupled with a proud history of developing a Park for All but we also know we can do better and aspire to lead the way locally and nationally in our sector.
We are inviting expressions of interest for members to join our Equality and Inclusion Advisory group which we hope will support us in our journey to create a fully inclusive Park Authority. We want members who have background knowledge and experience in equality and diversity and who can give us evidence based advice on best practice so we can truly deliver the best for our visitors, communities and staff across all protected characteristics.
Who are you?
You have a passion for equality and diversity and a desire to influence organisational strategy. You will have experience of delivering equality approaches for protected and disadvantaged groups either in your work or voluntary roles. You'll know how to signpost to best equality practice and challenge us to improve. You may be looking for some experience working with National Parks or public sector organisations at a strategic level.
Commitment
We want people to give advice and guidance through a virtual forum which we anticipate will take a few hours a month and no more than 6 hours a month. In addition we would like our advisory forum members to attend in person for an event once a year. This will take place in the park area.
This is a voluntary role, however all reasonable expenses incurred will be covered.
If you this sounds like you and you want to know more we are holding virtual drop in events on:
Session one – Tuesday 21st July at 2pm
Session two – Thursday 23rd July at 6pm
For more information, the joining details for the virtual drop in events or if you require any adjustments to be made to the expression of interest process due to disability please contact us on 01479 873535 or email: [email protected]
We are accepting expressions of interest up until 31st July 2020.
For information on how the CNPA collects and processes personal data relating to recruitment, please view the Privacy Notice.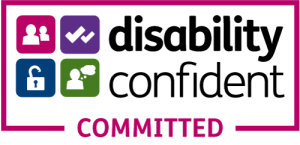 Application Pack: 200629 ExpressionOfInterestForm
Job Description:

200629 EqualityandInclusionRoleProfileV1.1