New traffic management measures at Loch Muick and Linn of Dee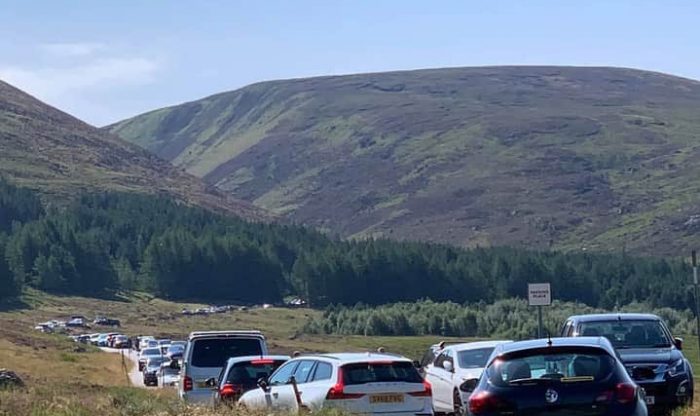 From this weekend, traffic will be managed at two Deeside locations to protect public safety and ensure that two of the Cairngorms National Park's best-known beauty spots are not damaged by off–road parking.  
Access to Loch Muick will be limited at the entrances to Glen Muick once the car park is full, with barriers staffed and cars only being permitted entry if there is capacity at the car park. It is crucial people have an alternative plan if they cannot access Glen Muick.  
At Linn of Dee – once the Quoich and Linn of Dee car parks are full – people will be asked to park in a new overflow car park just before Linn of Dee. If this also becomes full people will be asked to find an alternative location to enjoy a walk.  
The formal restrictions will be in place for 21 days commencing Saturday, August 14. It should be noted that the 'No Entry' restrictions do not apply to pedal cycles, emergency vehicles or vehicles requiring access to properties only. 
This has been an exceptionally busy summer and Aberdeenshire Council, Cairngorms National Park Authority and the estates are working closely together to try and ensure that people can enjoy these locations but that the demand does not exceed capacity to cope in these key locations.  
The Cairngorms National Park is 4,500km2 and so there are plenty of alternatives for people to consider. There are 666 miles of core paths and quieter locations for people to enjoy around the Park.  
More information on great paths can be found in the CNPA community paths leaflets and on  www.walkhighlands.co.uk 
Tourist information can be found on https://visitcairngorms.com and https://www.visitabdn.com