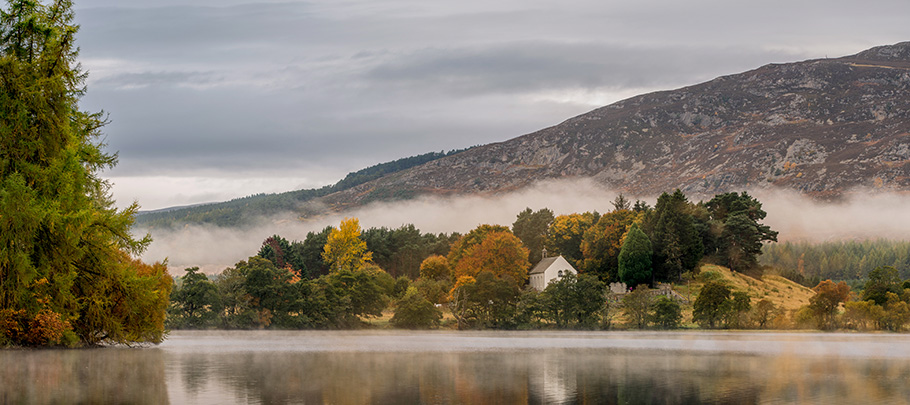 Enjoy a trip around the Cairngorms National Park
The National Park Partnership Plan is the overarching management plan for the Cairngorms National Park. It sets out how all those with a responsibility for the Park will co-ordinate their work to tackle the most important issues over the next five years.
The long-term vision for the Cairngorms National Park is:
"An outstanding National Park, where nature and people thrive together"
National Park Outcomes
The Partnership Plan will deliver the following long-term outcomes for the National Park:
A special place for people and nature with natural and cultural heritage enhanced
People enjoying the Park through outstanding visitor and learning experiences
A sustainable economy supporting thriving businesses and communities
Hierarchy of National Park Strategies and Plans
The Partnership Plan provides strategic direction for five key strategies and plans which support its delivery and are developed through close partnership working with different sectors. The delivery of all these plans is dependent on the work undertaken by businesses, land managers, communities, charities and the public sector in mutual support.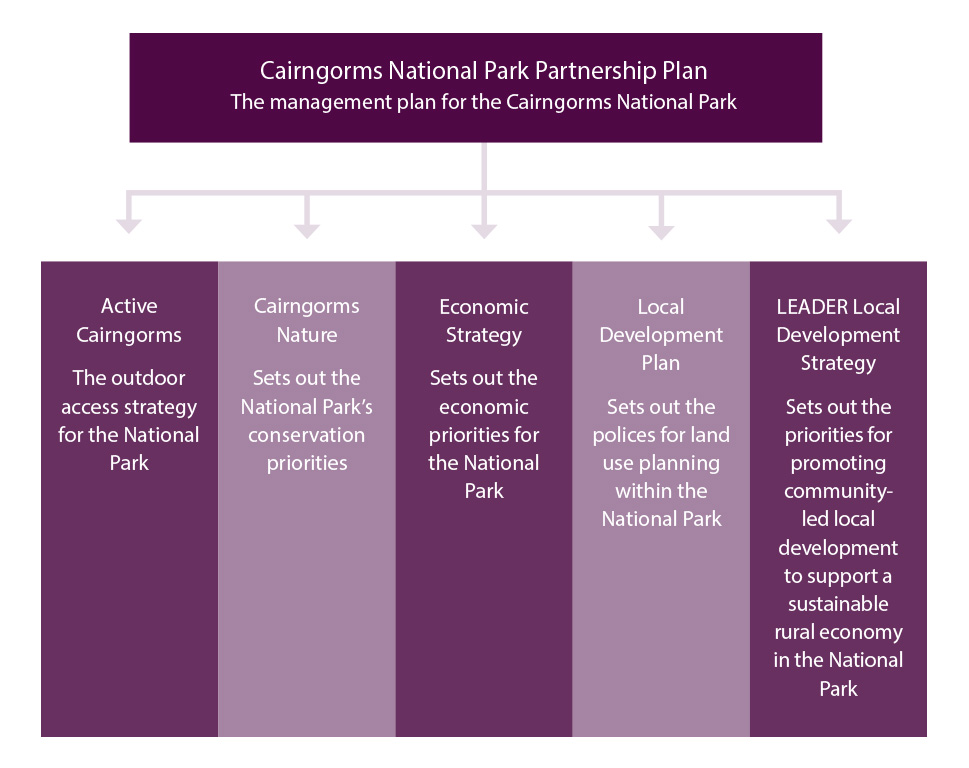 Supporting Documents
We have carried out various assessments to support the development of the Partnership Plan. These can be accessed below:
Consultation
The Partnership Plan has been finalised following a period of extensive public consultation, where views were sought on nine key issues – the Big 9. These have evolved into nine priorities in the final Partnership Plan. You can view the consultation documents below: