National Park Partnership Plan
The National Park Partnership Plan is the management plan for the Cairngorms National Park, which has been approved by Scottish Ministers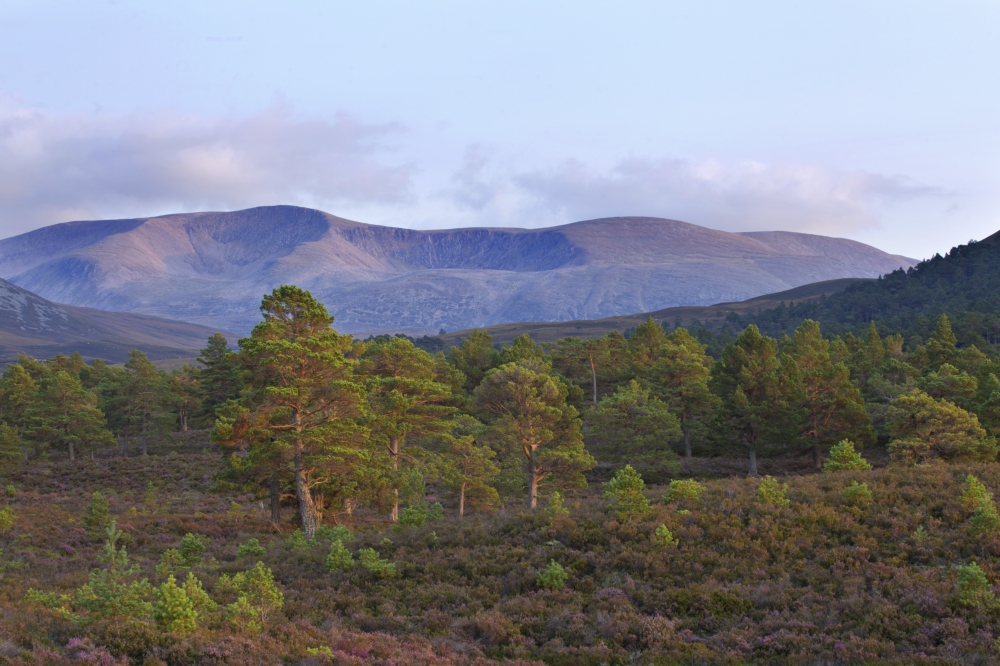 Read the final draft of the next National Park Partnership Plan 2022-2027
Every five years we create a plan that sets out the key priorities for the Cairngorms National Park. It is vital that we get opinions and thoughts from all the people, groups, businesses and organisations that live and work here to ensure we focus on the issues that matter to you.
The plan will cover all areas of life and work within the National Park, from conservation to land management, local communities and the economy to tourism and recreation. The next plan (starting in 2022) is currently being developed and although the public consultation is now over, you can still contact us with any comments or questions about the Partnership Plan at [email protected]
Unprecedented response to consultation
There was a record 1,453 responses to our formal public consultation which represents an 367% increase in response to the previous plan. More statistics include:
Over half of all responses came from Park residents
Over 50 organisations responded to the formal phase of the consultation
12,163 postcards were sent to Park residents
More than 500 people attended physical events in the Park
16 interviews were held with key groups within the Park
View larger version of infographic (new window)
View our new Heatmap
You can view responses to our public consultation on our heatmap here. (Please note it will take you to a new webpage).

Annual Review 2018/2019 (PDF | 4MB)
The Cairngorms National Park Partnership Plan is the overarching management plan for the Cairngorms National Park. It sets out how all those with a responsibility for the Park will coordinate their work to tackle the most important issues over the next five years.
The long term vision for the Cairngorms National Park is:
"An outstanding National Park, where nature and people thrive together"
National Park Outcomes
The Partnership Plan will deliver the following long term outcomes for the National Park:
A special place for people and nature with natural and cultural heritage enhanced
People enjoying the Park through outstanding visitor and learning experiences
A sustainable economy supporting thriving businesses and communities
Hierarchy of National Park Strategies and Plans
The Partnership Plan provides strategic direction for five key strategies and plans which support its delivery and are developed through close partnership working with different sectors. The delivery of all these plans is dependent on the work undertaken by businesses, land managers, communities, charities and the public sector in mutual support.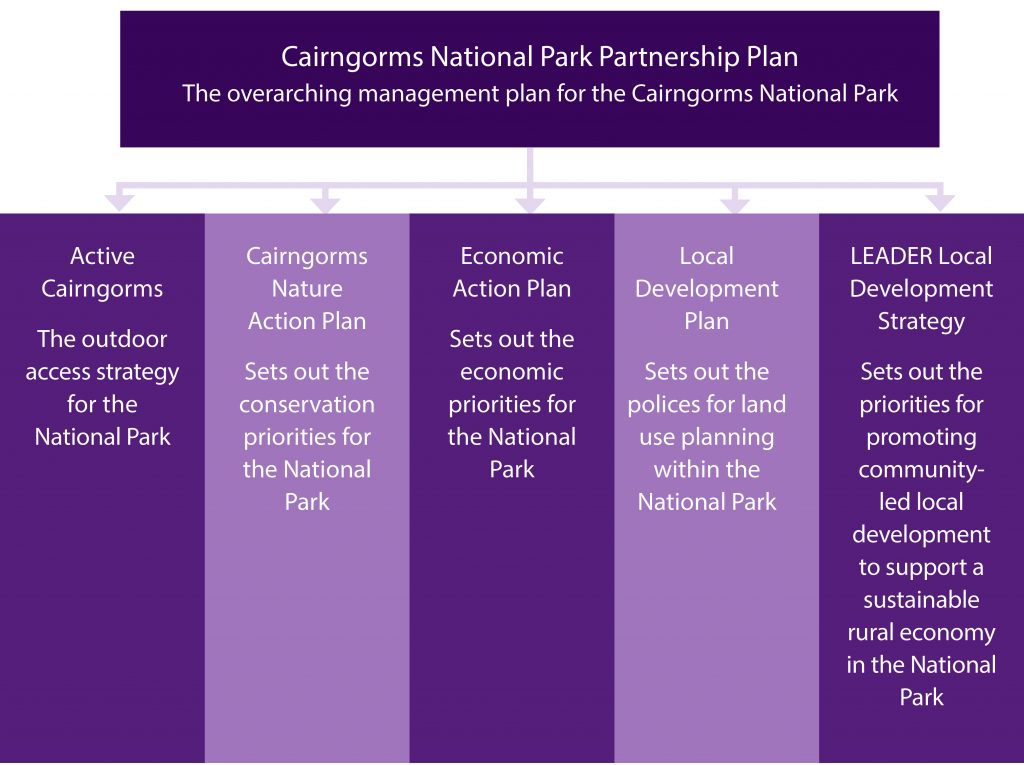 Supporting Documents
We have carried out various assessments to support the development of the Partnership Plan. These can be accessed below:
Consultation
The Partnership Plan has been finalised following a period of extensive public consultation, where views were sought on nine key issues – the Big 9. These have evolved into nine priorities in the final Partnership Plan. You can view the consultation documents below:
Our plans & strategies that support the National Park Partnership Plan
For more information
Contact
01479 873535