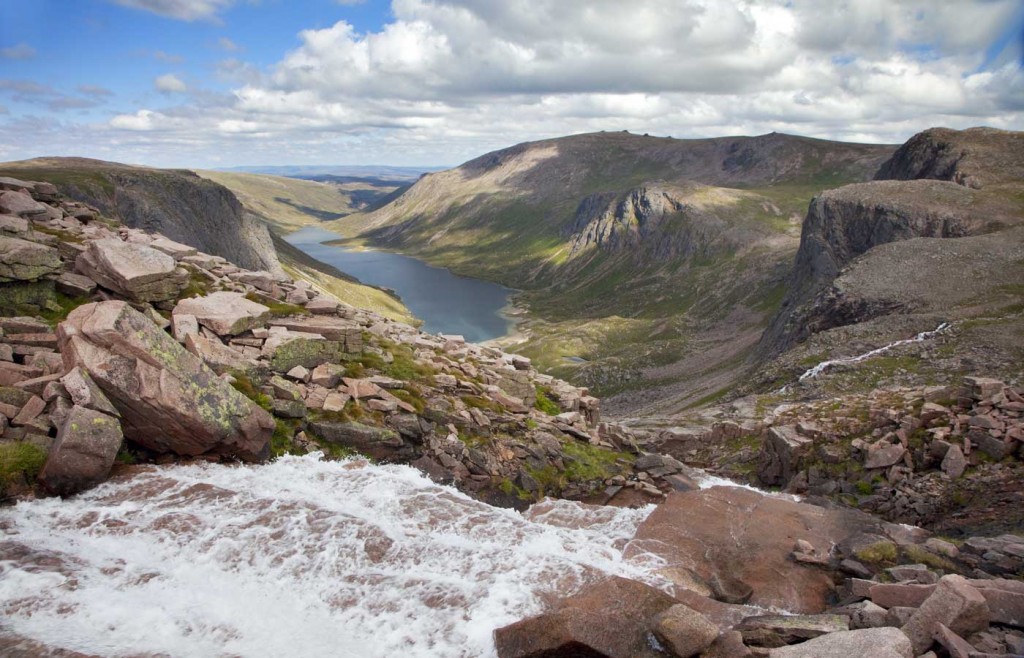 The Cairngorms has four of the five highest mountains in the UK-
Ben Macdui (1309m), Braeriach (1296m), Cairn Toul (1291m), Cairn Gorm (1244m)
47% of the Cairngorms National Park is considered Wild Land and 49% of the Park is of International Importance for Nature (ie protected by European Law) The high plateau is more like the arctic than Scotland and snow can last all year, as illustrated by 'Corrie an Sneachda', the Gaelic for Corrie of the snow.
The Cairngorms are well known as a geologist's paradise "Granite defines the landscape" Rachel Wignall, geologist
The Cairngorms National Park has the largest area of native woodland in Britain which includes Caledonian Pine, Juniper, Birch, Rowan, Aspen, Alder and Willow. There are three mighty rivers in the Park- The Dee, the Don and the Spey.
The Park is owned by lots of people ie 75% private,15% charities and 10% public bodies and around 18,000 people live and work here. 90% of British people think National Parks are important places.