Active Cairngorms – get involved!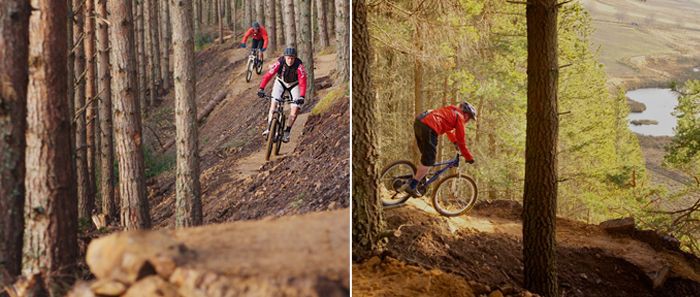 Being more active tops many people's new year resolution list. Now there is way to get active and get involved with our new Cairngorms outdoor access strategy.
It's not just for the kayakers and mountain bikers but for everyone, it aims to make it safer and easier for people to move around the Cairngorms National Park whatever their age, ability or background. Whether you live in the Park, or just visit, you can have your say.
The consultation begins today (Monday 12th January) with the 'Active Cairngorms' draft strategy now available online for comment https://cairngorms.co.uk/park-authority/our-services/consultations/active-cairngorms It outlines the types of actions to be taken to promote healthy lifestyles through being active in the outdoors, while also ensuring that recreation does not impact negatively on the Park's special species and habitats.
Whether it's cycling to school, walking the dog, canoeing one of the Park's many rivers, horse riding or climbing a mountain, it's important that all these things are possible and can be enjoyed in the Cairngorms National Park, while ensuring the special environmental qualities are protected.
Recreation and Access Manager at the Cairngorms National Park Authority (CNPA), David Clyne explained: "We want 'Active Cairngorms' to make a difference to everyone living and visiting the Cairngorms National Park, from walking to school to offering a high quality outdoor experience for visitors. Our work in developing this outdoor access strategy can influence changes in behaviour that can last a lifetime and help people live healthier lifestyles. Therefore it's important that as many people as possible contribute to the consultation."
Physical inactivity is the second biggest cause of mortality in Scotland every year leading to 2,500 premature deaths. Increasing physical activity Just 30 minutes walking a day is enough to make a significant difference to a person's health.
David added: "The Cairngorms National Park should be a place where physical activity is an enjoyable and everyday part of life for all."
Duncan Bryden, Convener of the CNPA commented: "Since the Park was set up in 2003, 679 miles of Core Paths have been designated and since 2006, £7.5 million has been spent on paths, more than 2,000 health walks have been delivered and we're also currently seeing the extension of the Speyside Way – and that's just a few of the things going on
"However 'Active Cairngorms' isn't just about paths for us to walk and cycle on – it's about managing outdoor access effectively by working with estates and rangers to ensure responsible access to land and water, communicating to residents and visitors about enjoying the countryside responsibly so as not to impact on species and habitats and not interfere with land management practices."
You can view and comment on 'Active Cairngorms' via the CNPA website. The consultation lasts for 12 weeks, closing on Friday 10th April.