Cairngorms National Park Looking to Impress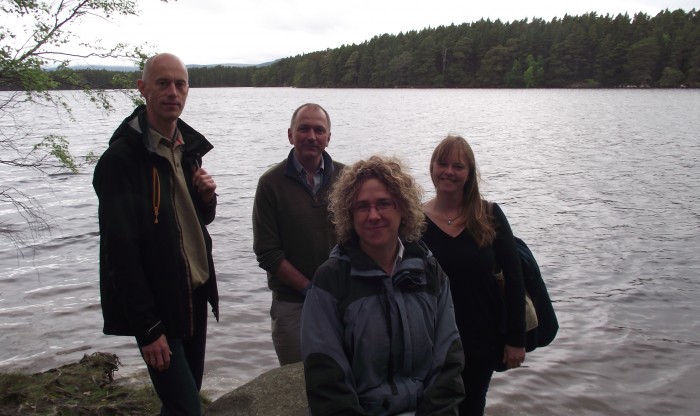 The Cairngorms National Park was the first in the UK to be awarded the European Charter for Sustainable Tourism back in 2005 and this week, verifiers from the EUROPARC Federation are here to assess the Park's re-accreditation. If successful, this will be the third awarding of the Charter for the Cairngorms National Park.
The European Charter for Sustainable Tourism in Protected Areas is an internationally recognised and accredited process for managing tourism in protected areas such as National Parks. Around 75 protected areas across eight countries have been awarded the Charter to date.
Two tourism experts – Amanda Guzman from Spain and Rolands Auzins from Latvia – will be touring the Park over the next two days, accompanied by staff from the Cairngorms National Park Authority (CNPA) and meeting with local businesses, attractions operators and other stakeholders to find out more about their work in relation to management of sustainable tourism in the National Park.
The verifiers arrived last night and will spend today (Tuesday 30 May) visiting Strathspey attractions such as the RSPB's Abernethy Visitor Centre, Cairngorm Mountain, and the Cairngorm Brewery as well as seeing some of the local path infrastructure. On Wednesday they will take the 'Snow Road' Scenic Route to Deeside, via Tomintoul where they will visit Braemar and Ballater.
Grant Moir, the CNPA's Chief Executive said: "We currently have an estimated 1.68 million visitors annually with a third of those visitors, and two thirds of international visitors saying that National Park status is an important influence in their decision to visit. Tourism accounts for 30 per cent of the economy and 43 per cent of employment and is therefore vital to the economy of the Park. However it's crucial that visitors don't undermine the very things that attract them in the first place – landscape, wildlife, culture, tranquillity.
"There is a great deal of excellent work being done by the Cairngorms Tourism Partnership, which brings together the key businesses and agencies involved in tourism, to ensure that the Park is offering a first class visitor experience while ensuring it is protected and enhanced.
"Our application for the re-accreditation was made on the basis of the new Cairngorms National Park Partnership Plan and the Tourism Action Plan and I am confident that we will be awarded the Charter for a third time."