Cairngorms Travel Grant Scheme open for applications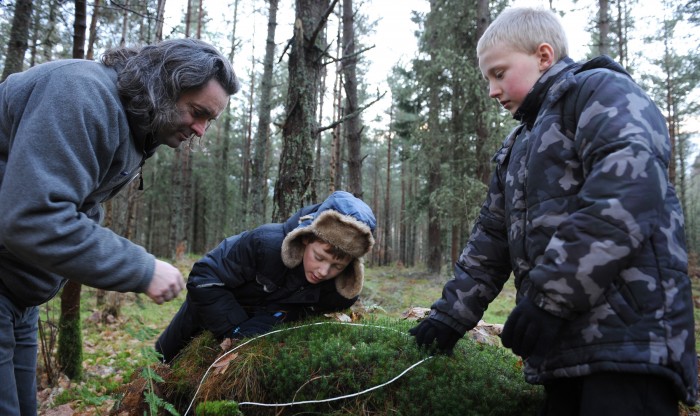 The very popular Learning Travel Grant Scheme for the Cairngorms National Park is back and ready to receive applications.
Open to schools across Scotland as well as voluntary and community groups from in, or close to the boundary of the National Park, the fund can support educational trips to the area with the money helping to pay for transport costs.
Applicants can apply to the Cairngorms National Park Authority (CNPA) for up to 75 per cent of their travel costs up to a maximum of £200.
The Cairngorms National Park is an excellent outdoor classroom and can be studied across the curriculum from history and geography to art and music. However one of the main barriers that teachers and groups face is the high cost of travel to, or around the National Park.
CNPA Board Member, Rebecca Badger said: "We are delighted to be able to help groups overcome the transport cost barrier by offering financial support to get them here. What better outdoor classroom is there than the Cairngorms National Park and the increasing popularity of the Travel Grant Scheme shows that teachers and group leaders are well aware of the fantastic learning opportunities there are."
For the 2016/17 scheme, priority is being given to schools and groups from deprived areas, those who have not visited the Park before and groups who support people with disabilities, young people, ethnic minorities and those who experience economic disadvantage or health inequality.
Education and Inclusion Officer at the CNPA, Elspeth Grant commented: "The 2015/16 Travel Grant Scheme helped 43 groups to travel to, or within the National Park for learning opportunities, with 55 per cent of those being first time visits. We had 28 schools and 15 groups including scouts, walking groups, playgroups, refugee support groups and organisations working with disadvantaged young people or those from socially deprived areas.
"Up to £200 is not a huge amount of money but it is certainly having an impact and we look forward to welcoming more groups in the coming year."
For more information please visit the CNPA website