Wee Walk Route Cards
There are hundreds of paths to walk around the Park, many long distance and some short enough to walk around in less than half an hour, here we celebrate some of the best wee walks on offer.

Coronavirus/COVID-19 Update: 
Mainland Scotland is now in full lockdown and only essential travel may take place.
Visit our Coronavirus/COVID-19 Latest Information webpage for more information.
Click here for information on car parks and click here for information on public toilets across the National Park.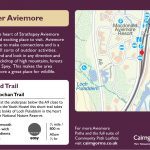 Discover Aviemore's Wee Walks
Featured Trail: Lochan Trail
Distance: 1/2 mile (800m)
Time: allow 30 minutes
---
Discover Ballater's Wee Walks
Featured Trail: Panninich Woods Circular Walk
Distance: 1 1/2 miles (2.5km)
Time: allow 1 hour
---
Discover Blair Atholl's Wee Walks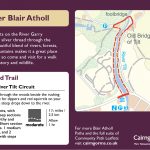 Featured Trail: River Tilt Circuit
Distance: 1 1/2 miles (2.5 km)
Time: allow 1 hour
---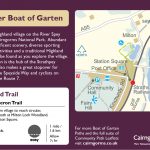 Discover Boat of Garten's Wee Walks
Featured Trail: Heron Trail
Distance: 1 mile (1.6 km)
Time: allow 30 minutes
---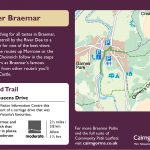 Discover Braemar's Wee Walks
Featured Trail: Queens Drive
Distance: 2 1/2 miles (3.8km)
Time: allow 1 hour 30 minutes
---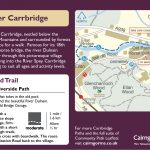 Discover Carrbridge's Wee Walks
Featured Trail: Riverside Path
Distance: 1 mile (1.6km)
Time: allow 30 minutes
---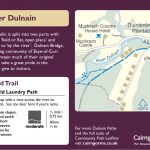 Discover Dulnain's Wee Walks
Featured Trail: Old Laundry Path
Distance: 1/2 mile (750m)
Time: allow 30 minutes
---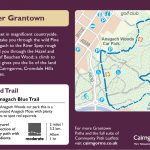 Discover Grantown's Wee Walks
Featured Trail: Anagach Blue Trail
Distance: 2 miles (3.2km)
Time: allow 1 hour
---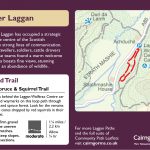 Discover Laggan's Wee Walks
Featured Trail: Spruce & Squirrel Trail
Distance: 1 1/4 miles (2.2km)
Time: allow 45 minutes
---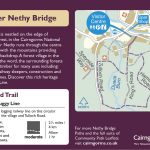 Discover Nethy Bridge's Wee Walks
Featured Trail: Puggy Lane
Distance: 2 1/2 miles (4km)
Time: allow 1 hour
---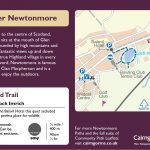 Discover Newtonmore's Wee Walks
Featured Trail: Loch Imrich
Distance: 1/4 mile (400m)
Time: allow 30 minutes
---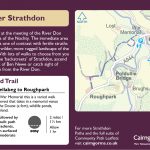 Discover Strathdon's Wee Walks
Featured Trail: Bellabeg to Roughpark
Distance: 2 miles (1 1/2km)
Time: allow 1 hour
---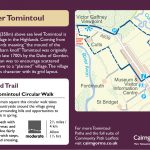 Discover Tomintoul's Wee Walks
Featured Trail: Tomintoul Circular Walk
Distance: 2 1/2 miles (4km)
Time: allow 1 hour 30 minutes