Former bank to take on new role as affordable flats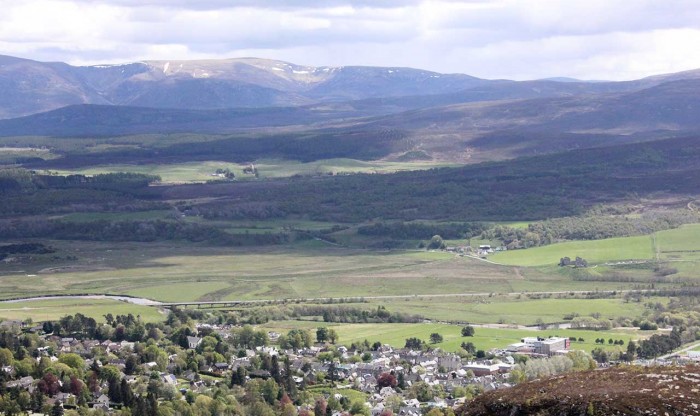 A former bank in Kingussie is being brought back to life as affordable rental properties after the Cairngorms National Park Authority Planning Committee approved the plans at its monthly meeting this morning (Friday 12th November).
The 19th century building on the town's High Street, which is owned by The Highland Council, will be converted into three flats with the erection of two cottage flats in the rear garden of the property.
Addressing members of the Committee, Planning Officer Alan Atkins said: "We very much support developments within settlements that reuse derelict buildings such as this. This project will provide five affordable dwellings in a central location within Kingussie with easy access to services and public transport.
"The mixture of one and two bedroom properties to rent will help meet the needs of the local community and its sympathetic design is in keeping with the surroundings. I therefore recommend that the application from The Highland Council is approved subject to conditions."
Planning Committee Convener, Dr Gaener Rodger commented: "This development is of great 'interest' to me and I am sure I am not 'a loan' in offering it my full support. Full 'credit' to The Highland Council for 'saving' this former bank and converting it to 100% affordable housing to rent. This type of planning application is what we like to see happening in the Cairngorms National Park on 'account' of the lack of suitable accommodation in some areas for local people."
Also at today's CNPA Planning Committee meeting, two Section 42 applications from Cairngorm Mountain (Scotland) Ltd – seeking permission to change the condition requiring the operation of the tube slides to cease and the structures to be removed by 1st November 2021 – were also approved. This gives to go ahead for the ski centre to continue to operate this visitor attraction for a further five years to November 2026.
To read the Planning Committee papers in full please go here.