Ground Nesting Birds at Risk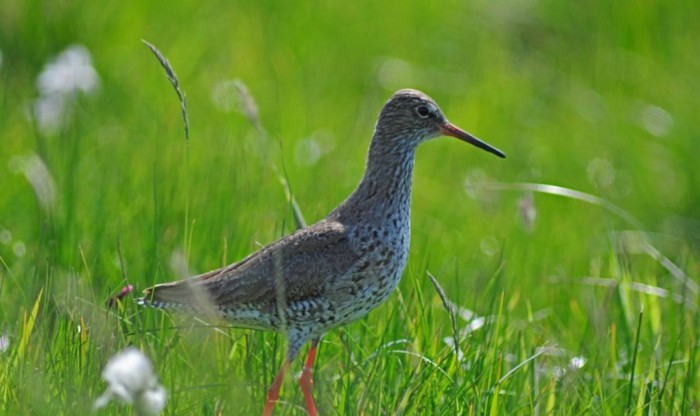 The Cairngorms National Park is home to some of the UK's most endangered species and for our birdlife especially, springtime is a really important time of year, when we hope to see populations boosted with new life.
Ground nesting birds like capercaillie, lapwings and dotterel are at their most vulnerable from bad weather and predation at this time of year so the Cairngorms National Park Authority (CNPA) is keen that they don't have the added worry of dogs that are not under proper control.
The CNPA is urging all dog owners to keep dogs on a lead this springtime when ground nesting birds are sitting on eggs, and into the summer months when they have chicks to care for.
Cairngorms Nature Manager Andy Ford said: "Dog owners and walkers are reminded that spring is an important time of year for ground nesting birds – whether that's lapwings in farmland, capercaillie in our woodlands or dotterel on the high tops."
For capercaillie especially, the Cairngorms National Park is the last remaining stronghold with a significant proportion of the national population – around 80 per cent living here, with the vast majority of those in Strathspey. This means that the Strathspey population is crucial to the long-term survival of the species in the UK.
Andy Ford continued: "The Scottish Outdoor Access Code asks people to act responsibly keeping their dogs under close control or on a short lead in areas like moorland, woodland and forests, during the bird breeding season which lasts from April through to mid-August. We want people to enjoy the outdoors with their pets but would urge people to keep dogs on leads for everyone's enjoyment and safety – yours, your dog's and the wildlife that makes the Park so special."
For more information on enjoying the outdoors responsibly please check out the Scottish Outdoor Access Code