In the Park – June 2017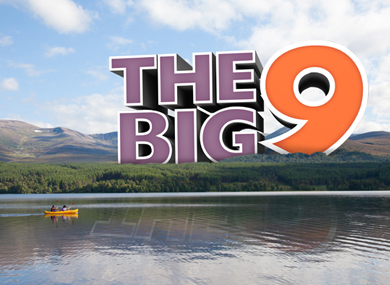 Brian J Wood  –  Depute Convener CNPA
Do you mean the Cairngorms National Park or the Cairngorms National Park Authority (CNPA)?
It's a question I was asked frequently when I first joined the CNPA Board. Then it was very easy for me to make the mistake of using one when I meant the other. To most people the distinction is unimportant and in many cases they are both simply referred to as "The Park" as in "The Park is a very special place" or "The Park have called in my planning application".  Clearly however they are very different.  It's similar to comparing Aberdeenshire and Aberdeenshire Council.  One is a geographical area, the other is an organisation which has been given the powers to administer certain aspects of that area's life and work.
I've written before about a friend I have who regularly criticises me for apparently using this column to claim credit for the CNPA for everything that is successful within the Park.  And the issue has arisen again recently with this month's launch of the new National Park Partnership Plan (NPPP).  The ambitious plan is the result of many weeks of public consultation identifying and debating the main issues to be addressed across the Cairngorms over the period 2017 – 2022.  Well over 300 organisations and individuals responded to the Big 9 questions we posed and there's no surprise that topics such as affordable housing, and deer and moorland management came to the top of the list.
Roseanna Cunningham MSP, Cabinet Secretary for the Environment, Climate Change and Land Reform gave the plan the Scottish Government's seal of approval at a ceremony in Grantown and set the challenge to all the partners involved to ensure that the plan was delivered.
Although the CNPA will have a major role to play in co-ordinating all the effort which will go in to making the plan happen, there is no doubt that the work will be done by the many partners involved, be they government agencies, charitable organisations, community councils, private landowners or individual residents.  This will be a partnership effort.
I must stop now.  I have to go off to a Park meeting.  Or should that be a Park Authority meeting?