Outdoor Learning Travel Grant Scheme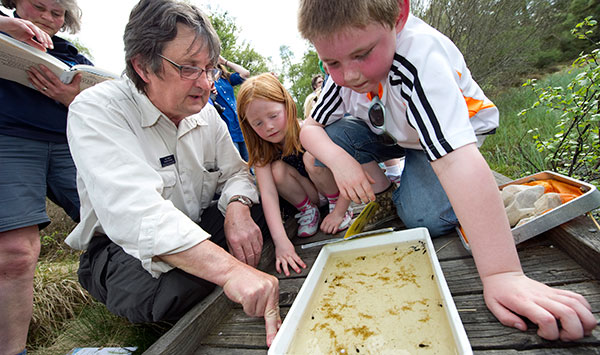 The Cairngorms National Park Authority has announced that's its Outdoor Learning Travel Grant Scheme is set to continue due to the popularity of the initiative.
A total of 33 groups were given grants last year to travel to or within the Cairngorms National Park for educational visits. Open to schools and groups across Scotland, the scheme was fully committed by December 2014 with most recipients saying it made visits financially accessible for all participants.
More than 60 per cent of applications said they would not have been able to visit the Park without funding support from the Travel Grant scheme with 13 primary schools, 11 secondary schools and 9 voluntary or under-represented groups taking advantage of the scheme.
Elspeth Grant, the CNPA's Education & Inclusion Officer said: "What better outdoor classroom is there than the Cairngorms National Park and the increasingly popularity of the Travel Grant Scheme shows that teachers and group leaders are well aware of the fantastic learning opportunities there are here, across the whole curriculum.
"The high cost of travel has always been the biggest barrier to outdoor learning so we're delighted to be able to continue the initiative to ensure that as many young people and those who are disadvantaged get the opportunity to experience the Park."
The budget for the Outdoor Learning Travel Grant Scheme for 2015/16 is £5,000 with Forestry Commission Scotland contributing £2,000 towards the project.
For more information click here.