Plans announced to improve broadband in the Cairngorms National Park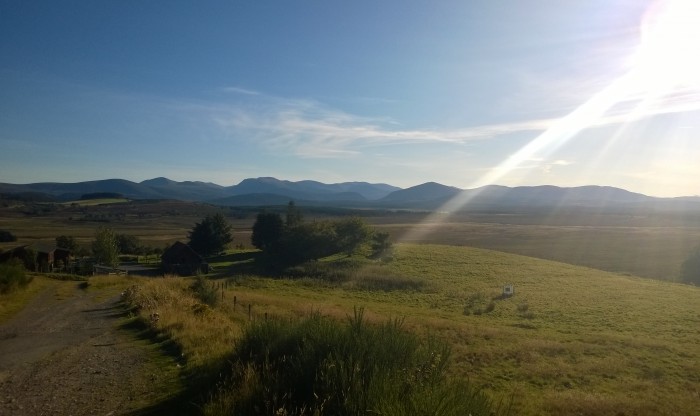 Plans were announced today for a project which should improve broadband connectivity for those people living in the hardest to reach areas of the Cairngorms National Park.
Providing a good broadband service to the people visiting and living in the Cairngorms National Park has always been a challenge. The Board of the Cairngorms National Park Authority (CNPA) agreed today (Friday 11 December) to take that challenge head-on by agreeing a special initiative, targeted at people living in remote areas to ensure they get the best broadband service possible.
Working in partnership with Community Broadband Scotland (CBS), the National Park Authority will help set up a community organisation to lead and deliver the project on the ground with CBS committing £1.2 million to invest in the project. Once installed, it is likely to see the people in houses and businesses who currently get very poor broadband speeds, or no service at all, see a real benefit. Similar schemes that are in development elsewhere are expecting speeds that are guaranteed to be over 15Mbps and up to 24Mbps.
Significant progress in improving broadband has already been made within the main settlements of National Park as a result of the Digital Scotland Superfast Broadband project. It is now possible to connect to high-speed fibre-optic broadband in Aviemore, Grantown-on-Spey, Kincraig, Kingussie and Ballater. Several other communities in the Park are set to benefit in 2016.
However, there are around 1000 homes and businesses in the National Park which will not benefit directly from such schemes because they are too far away from the fibre infrastructure that is being installed – people are unlikely to see much improvement if they live more than 2km from the new green cabinets.
David Watson, the CNPA's Economic Development Manager explained how important broadband was to people in the National Park: "Improved connectivity is essential for the delivery of efficient public services and it contributes to a low carbon environment and having strong, connected communities in rural areas. Improved digital infrastructure is vital to Scotland's economy as it will allow businesses to operate effectively and compete globally. Research suggests that high quality superfast broadband provision could add £7.5 billion to the Scottish economy over the next ten years. This is dependent on having a suitable infrastructure in place to support the increasing demand for Superfast broadband provision."
The only way to deliver such improvements at present is to work in partnership with the people who live in the area. As the project develops the specific technology to be used will be decided by the community organisation but with technical support from CBS.
Zoe Laird, Director of Community Broadband Scotland said: "There isn't a one technology fits all solution for bringing rural communities high-speed broadband. The Digital Scotland roll-out is bringing the fibre core network closer. However, the fibre cabinets used in towns and villages may not work for smaller, scattered communities of people. CBS is here to help people assess all the options. By drawing together communities in the Park area which are unlikely to be reached, we can develop viable ways to deliver superfast services."
Speaking at the meeting, Board Convener Peter Argyle said: "Good broadband connectivity is vital for the economic development of the Cairngorms National Park. The approach agreed today represents an exciting development in the goal to provide that for the hardest to reach areas of the National Park"
To read the Board paper in full please visit the CNPA website: https://cairngorms.co.uk/meeting/board-2015-12-11/