Post Lockdown Madness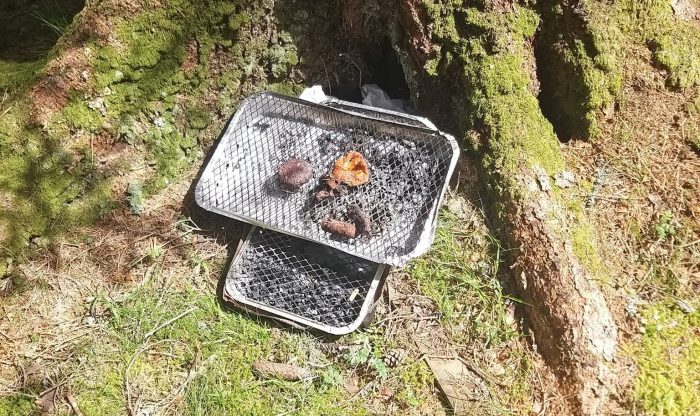 Kim Neilson, Visitor Engagement Ranger at the National Trust for Scotland Mar Lodge Estate, reflects on a summer under lockdown…
If you had asked me last year what I thought the 2020 season as a ranger on Mar Lodge Estate would entail I would have said it would likely be the same as all the other seasons I have worked here, a mixture of visitor management, guided walks and education sessions with our local primary school. I certainly wouldn't have predicted a global pandemic!
During most of lockdown I was off on furlough along with a large proportion of the British population but was brought back to work early in preparation for lockdown easing. With the nation being locked indoors for months and unable to travel more than a few miles to exercise we were anticipating a boom in visitor numbers.
My first week at work was spent checking trails and bridges on the estate to make sure everything was up to scratch and safe for visitors returning. On my wanderings I found a few old campfire sites that had appeared during lockdown, evidently, not everyone had been following government advice!
As soon as lockdown eased people flocked to the countryside to catch up on all the walking they had missed and to get back out into nature. It was great to see so many people out enjoying the estate, ticking off munros, walking through the regenerating woodland and swimming in the rivers. The easing of lockdown coincided with some beautiful weather and Mar Lodge Estate was looking at its best. Whilst we were delighted to see so many visitors the sheer number brought with them their own challenges.
With most shops, pubs, restaurants and other entertainment venues still closed Linn of Dee and the punchbowl area in Glen Quoich became very popular as picnic spots and places to go camping, have a fire and a few drinks. Sounds nice right? Who doesn't love a campfire! But with Mar Lodge Estate being an internationally important area for conservation and the largest National Nature Reserve in the UK, it isn't appropriate to light a campfire here due to the associated risks of wildfire.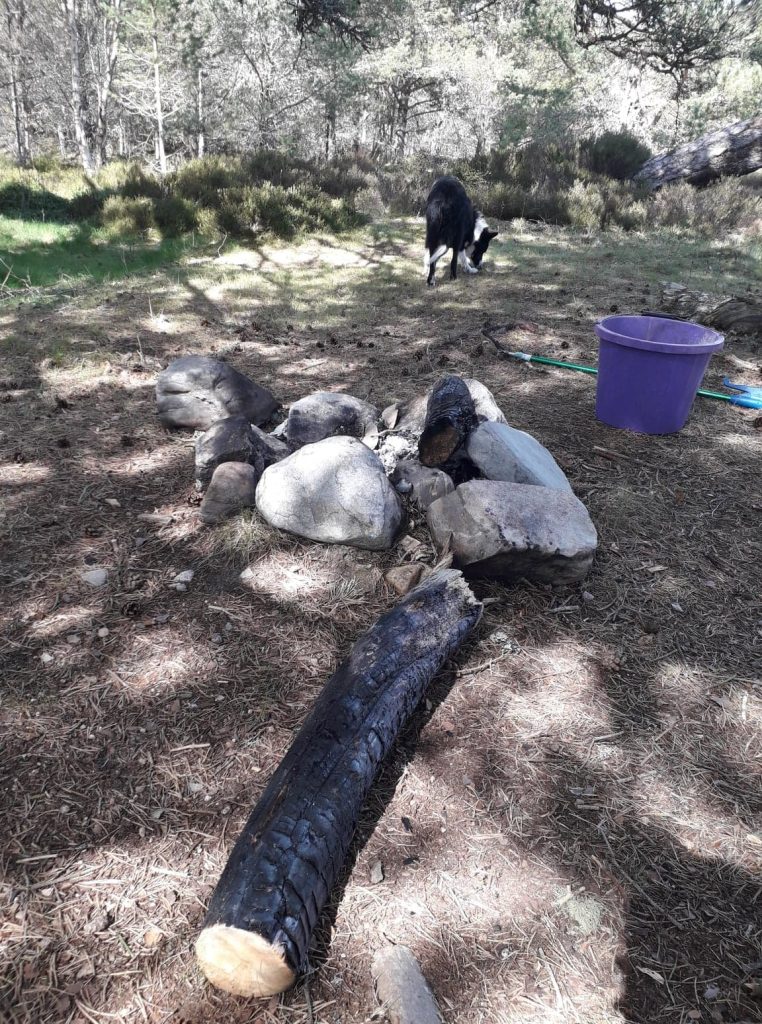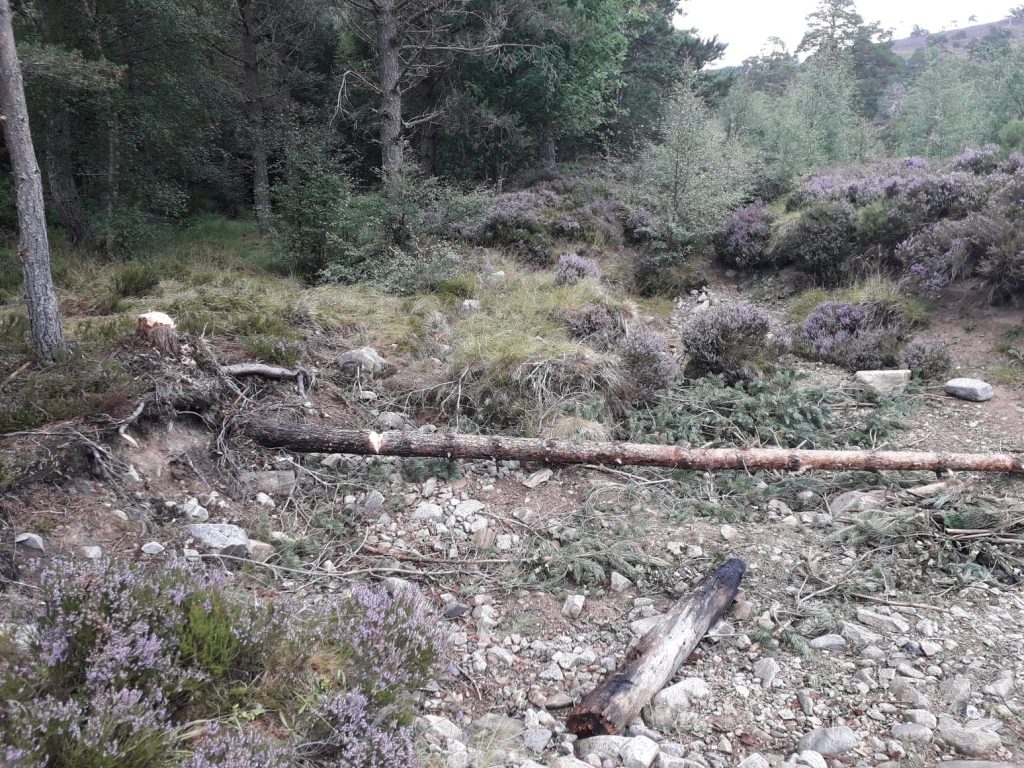 The ranger team on Mar Lodge Estate carry out regular fire patrols throughout the busy summer months and we usually put out on average 60 – 65 fires per year. This year, since lockdown eased we have already put out over 65 fires, so a year worth of fires in less than 3 months. As well as an increase in campfires we have also had an increase in the amount of litter, a small amount of vandalism and antisocial behaviour, and an increase in human waste on the estate.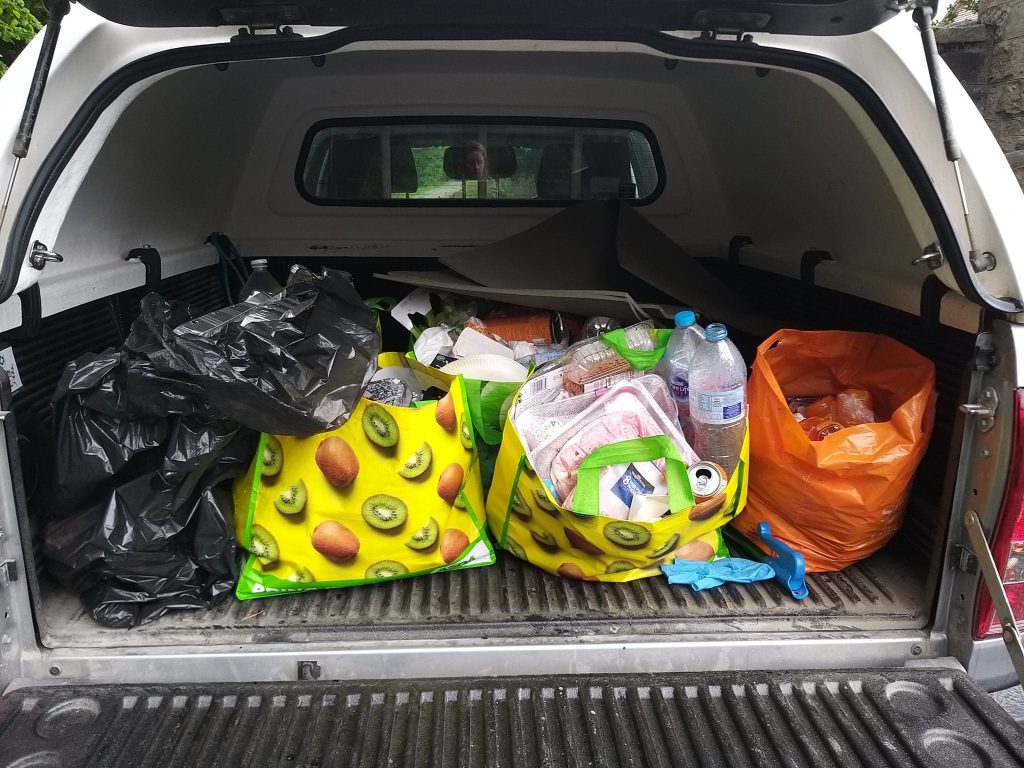 Our car parks have been full to bursting most weekends resulting in damage to woodland edges along the roadside and we now have traffic cones in place and have created an overflow car park to prevent people parking along the roadside on busy days. We have 9 portaloos in the Linn of Dee car park to help contain the human waste associated with an increase in visitors. It has been a real team effort across the Mar Lodge team with everyone mucking in to help with these 'ranger' jobs (cleaning the portaloos has to be the least pleasant!) and we have also had support from 3 Cairngorms National Park Authority seasonal rangers meaning we have been able to cope with this increased number of visitors.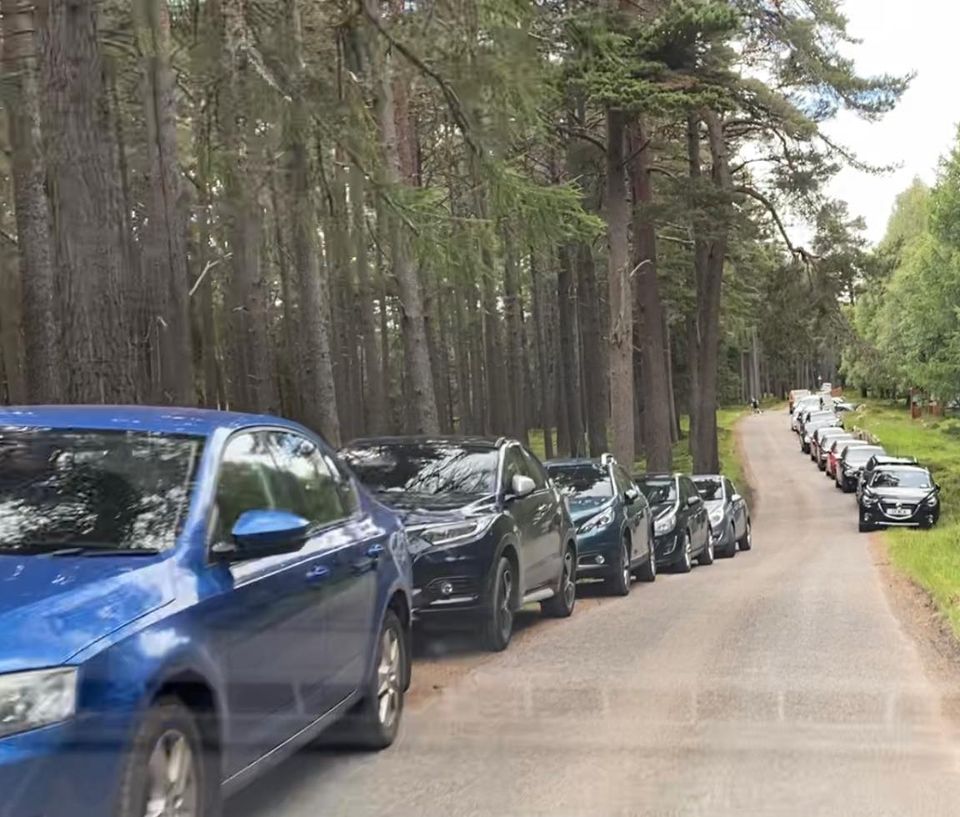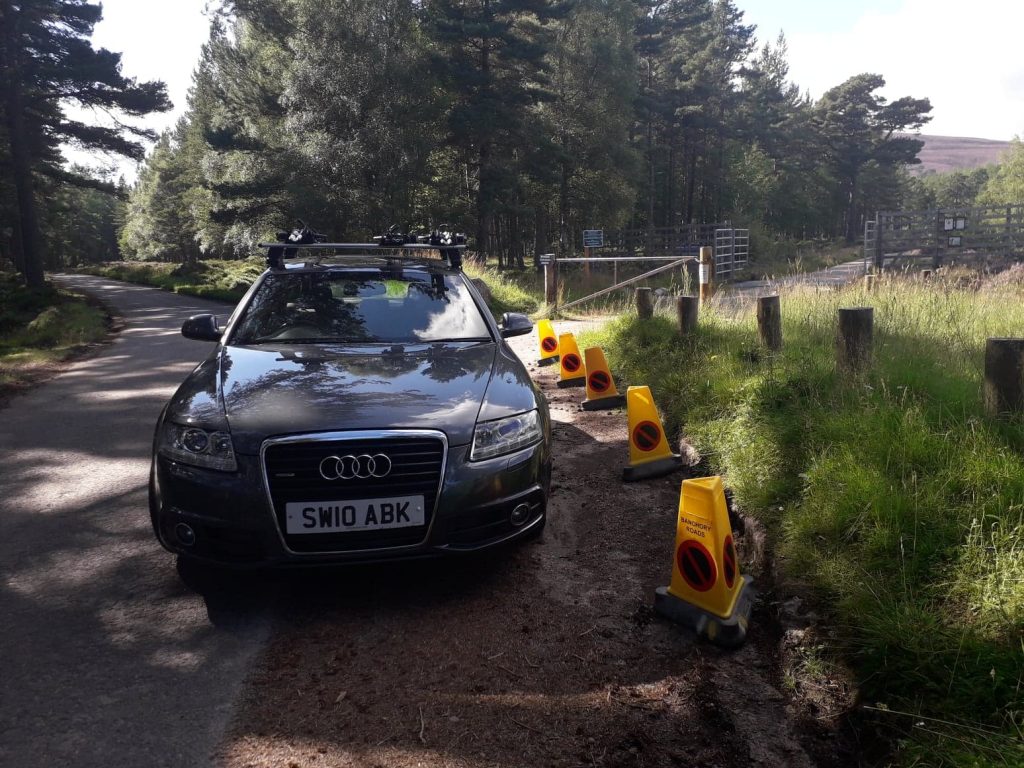 It's been really nice getting back to work and chatting to some of our visitors, finding out where they are from, and sharing information about the best walks for them on our estate. Whilst some of our visitors have been behaving irresponsibly the majority of visitors have not and many of the people I have spoken to are very grateful that we are there to help look after this beautiful area of countryside.
As we moved into August the heather burst into flower and put on a spectacular show, how fortunate are we that we have countryside like this to enjoy right on our doorstep! August also brought with it the dreaded midges and as we move into September the weather is getting colder so things are starting to calm down and our visitor numbers are returning to normal. It's certainly been a crazy season and the increased visitor numbers have brought with them their own challenges but it has been great to see people enjoying the countryside, taking in the f resh air and making the most of this beautiful part of the world.