Issue 1: Landscape Scale Conservation
Mark Hamblin/2020VISION/CNPA
ISSUES
Targeting woodland expansion to the most beneficial places and delivering key woodland linkages between catchments;
Restoring the missing montane woodland habitat;
Ensuring priority species conservation is built into habitat enhancement;
Maintaining designated features in favourable condition and using designated sites more flexibly to help deliver the wider vision for ecosystem restoration;
Tackling the 50% decline in freshwater pearl mussels in the River Spey;
Maintaining and increasing capercaillie populations for which 80% of the national population is within the National Park;
Safeguarding of protected species, including Scottish wildcats and birds of prey, by expanding populations and ranges; and
Improving knowledge and research on the status and distribution of rare, endangered and protected species needed to underpin conservation efforts.
Peter Cairns/2020VISION/CNPA
Water quality classification of waterbodies within and overlapping the National Park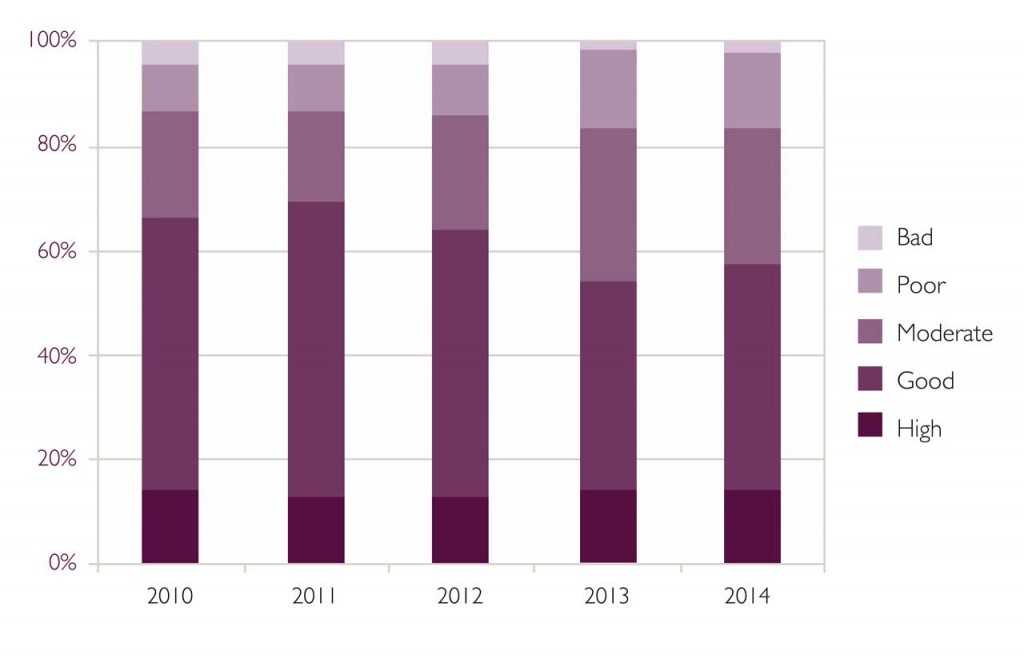 TARGETS / PREFERRED DIRECTION
More resilient and better connected woodlands, wetlands and uplands;
A more extensive and better connected forest and restored montane woodland habitat;
The network of designated sites contributes to delivering the wider landscape vision;
The percentage of designated features in favourable conditions is higher than the national average;
A clear understanding of the status and requirements of priority species through surveys, monitoring and research;
Long term land management commitments to meet priority species' needs; and
Meet Climate Change (Scotland) Act 2009 woodland expansion targets and reduce greenhouse gas emissions.
Mark Hamblin/2020VISION/CNPA
Area of new native woodland created in the Cairngorms National Park 2009-2015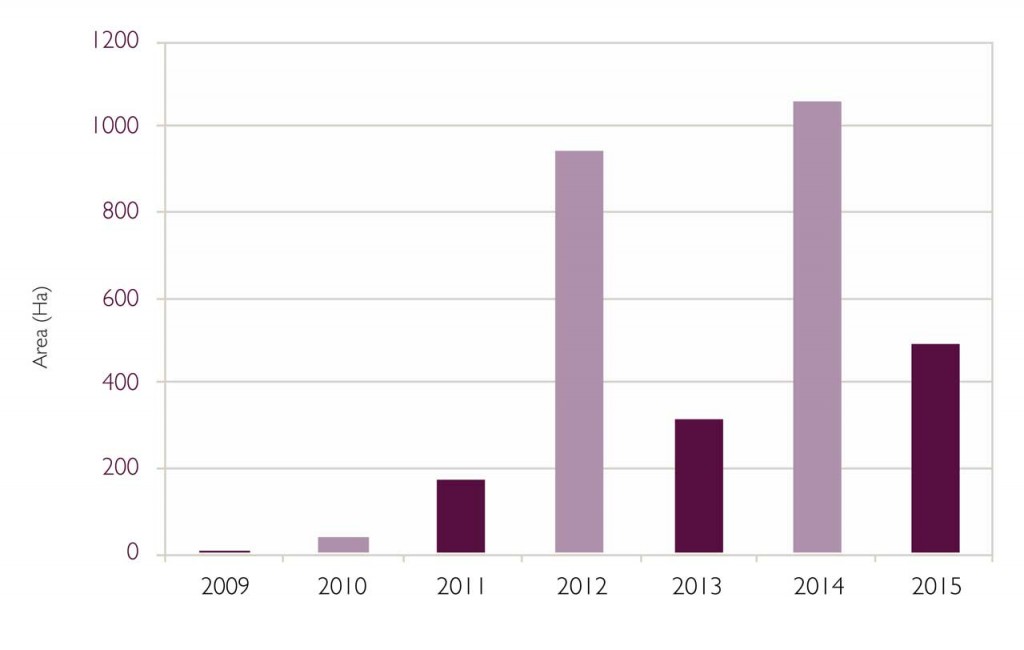 MECHANISMS FOR DELIVERY
Collaboration across land holdings
Cairngorms Nature
Catchment partnerships
Designated site management
Capercaillie Framework
Deer management groups
Scottish Rural Development Programme
Cairngorms Research Strategy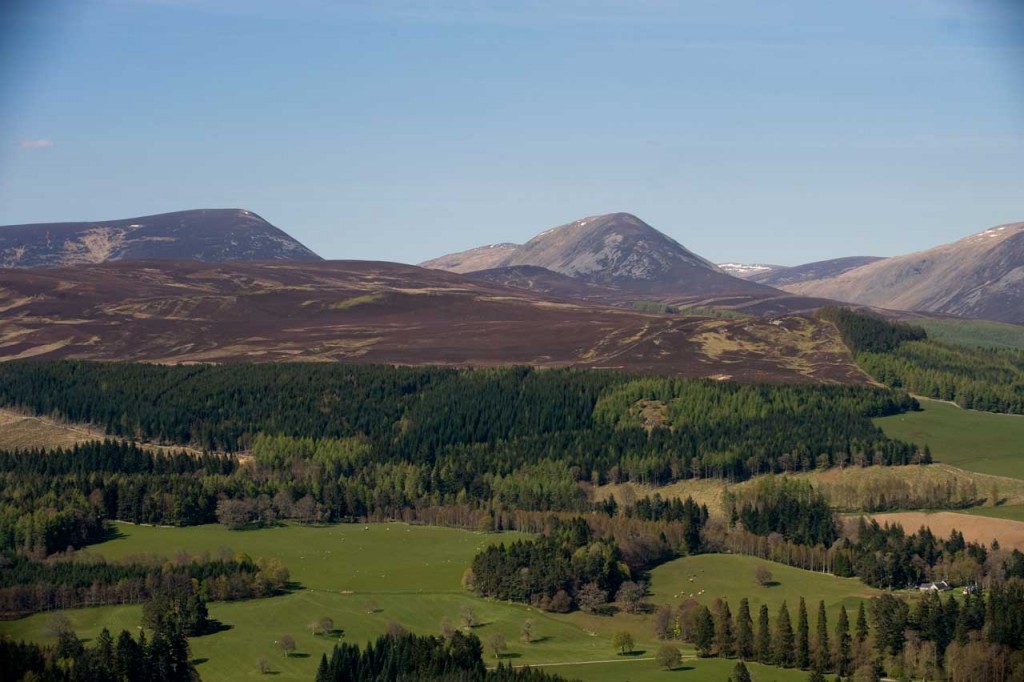 Areas of woodland and potential woodland expansion in the Cairngorms National Park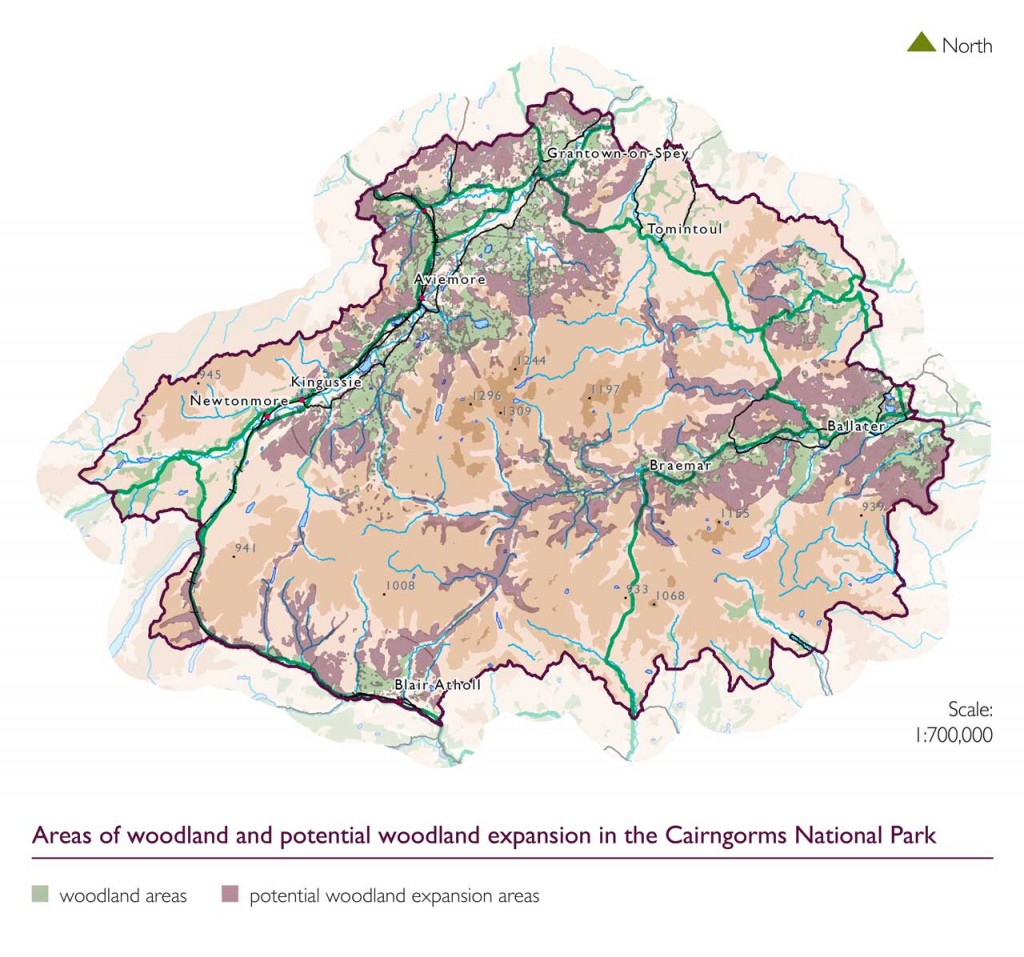 Reproduced by permission of Ordnance Survey on behalf of HMSO. © Crown copyright and database right 2016. All rights reserved. Ordnance Survey Licence number 100040965 Cairngorms National Park Authority. © Forestry Commission Scotland.
ISSUE 1 | KEY QUESTIONS
What more can be done to encourage woodland expansion and active woodland management in appropriate places?

What are the best ways to support collaboration at a landscape scale?

How can designated sites help deliver large scale ecosystem restoration?
Explore the other big issues