Issue 3: Flood Management
Newsline Media
ISSUES
Expected increase in the severity and frequency of flooding through climate change;
Costs of the impacts of flooding on infrastructure, property and land use;
Costs and potential downstream implications of hard engineering flood protection schemes;
Increased international recognition of the benefits of a catchment wide approach to flood risk management but lack of consensus on measures;
Wider, multiple benefits of natural flood management measures;
Broad opportunity areas for natural flood management identified at national level; and
Opportunity to trial and demonstrate the benefits of natural flood management on an international basis.
www.cairngormlandscapes.co.uk
Annual maximum flow (AMAX) data for the River Spey at Grantown-on-Spey and River Dee at Polhollick, near Ballater
TARGETS / PREFERRED DIRECTION
Reduced speed of water run-off from uplands;
Creation of more diverse ecological environments;
Integration of natural flood management techniques into other land management objectives;
Safeguard functional flood plain and avoid inappropriate development in areas of high flood risk; and
Effective flood defences where appropriate.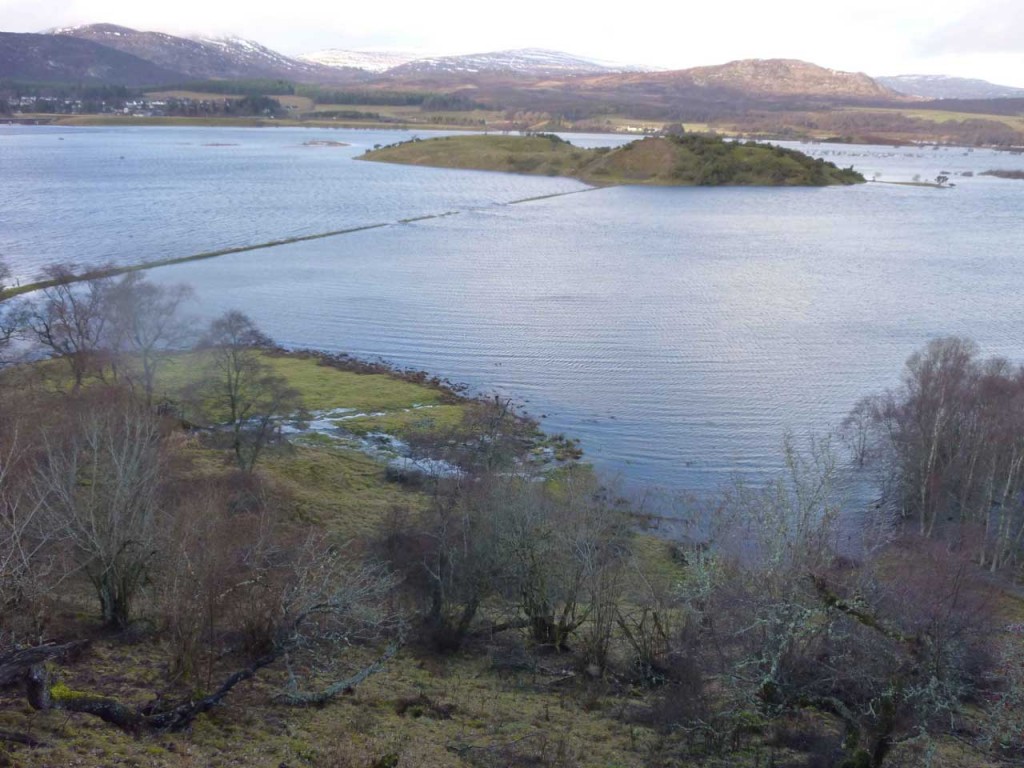 River catchment areas covering the Cairngorms National Park
MECHANISMS FOR DELIVERY
Catchment partnerships and plans
River basin planning
Cairngorms Nature
Flood Risk Management Strategies and Plans
Development Plan
Scottish Rural Development Programme funding
Water Environment Fund
www.cairngormlandscapes.co.uk
Indicative river flooding extent (medium probability 1 in 200 years) and Potentially Vulnerable Areas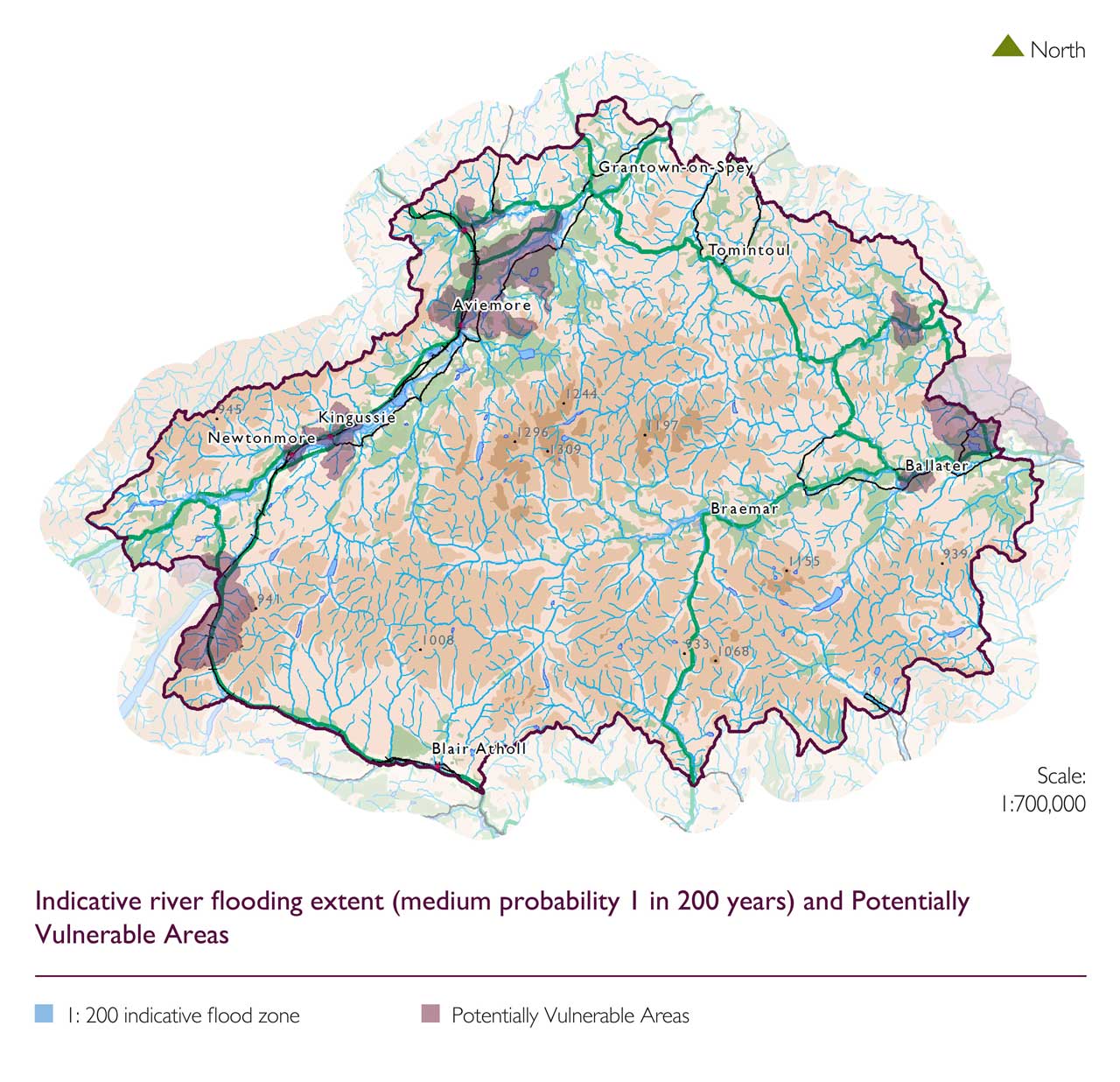 Reproduced by permission of Ordnance Survey on behalf of HMSO. © Crown copyright and database right 2016. All rights reserved. Ordnance Survey Licence number 100040965 Cairngorms National Park Authority. Contains SEPA data © Scottish Environment Protection Agency anddatabase right 2016. All rights reserved.
ISSUE 3 | KEY QUESTIONS
What land use changes are needed to deliver more effective natural flood management and how can they be supported/funded?

How can catchment management partnerships be better used to help deliver natural flood management as part of flood risk management?
Explore the other big issues