Issue 4: Visitor Infrastructure and Information
Angus Findlay
ISSUES
Continuing to enhance the quality of place and infrastructure that underpins the tourism economy of the National Park;
Providing up to date consistent information designed to meet the needs of visitors;
Maintaining a high quality extensive network of off-road routes;
Financial constraints will require even more effective public private partnerships;
Impacts on the visitor experience of dualling the A9; and
Ensuring visitor experience continues to celebrate and enhance the unique landscape, natural and cultural heritage of the National Park.
Angus Findlay
Visitor numbers to the Cairngorms National Park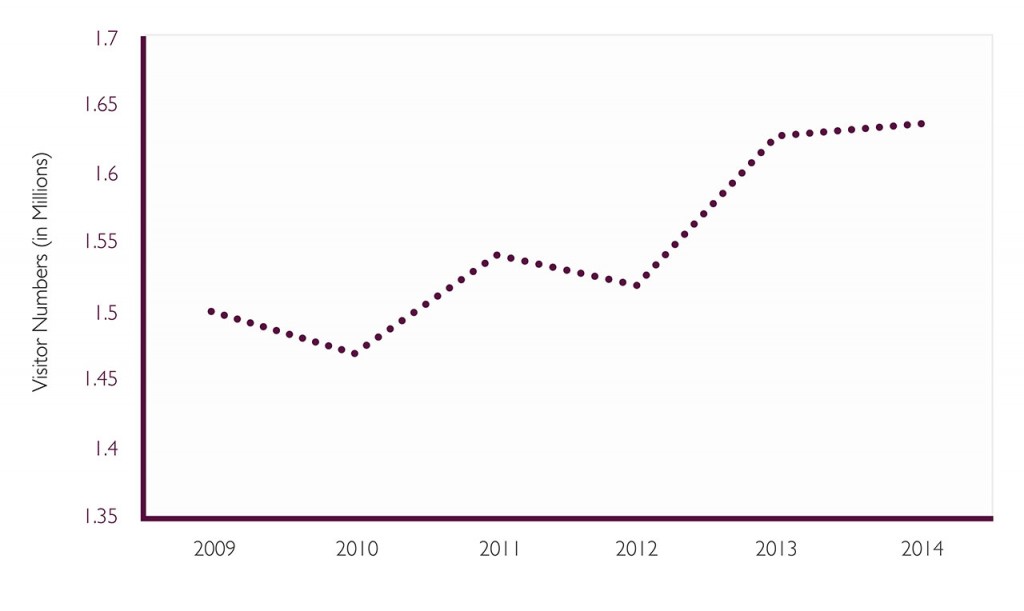 TARGETS / PREFERRED DIRECTION
Enhancing the quality of visitor infrastructure to match the quality of environment;
Investing in maintaining and upgrading key off-road routes including the Speyside Way, Deeside Way and the Core Paths network;
Delivering a consistent high quality of visitor welcome through new and improved information and ranger services as well as partnership working to support businesses and visitor attractions;
Improving the visitor experience in Cairngorm and Glenmore;
Completing the 'Snow Roads Scenic Route' and developing a similar experience along the A9; and
Maintaining the CNPA website as the most popular and effective source of information for visitors with links to other key sites.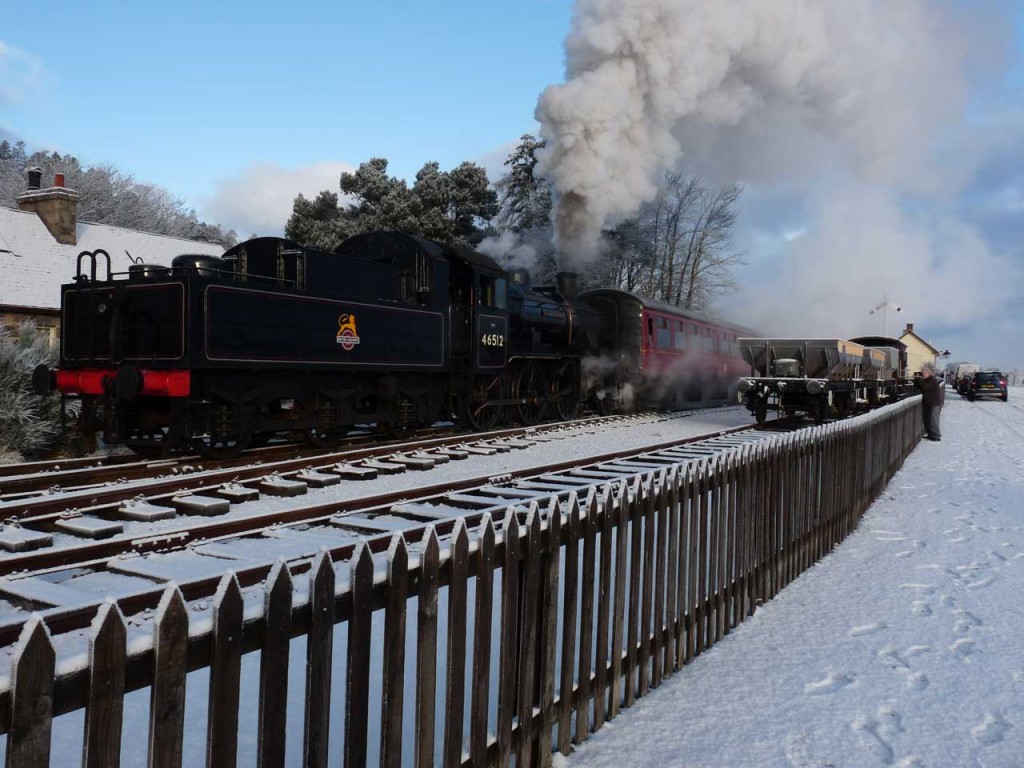 Visitor satisfaction (out of 10) across Cairngorms National Park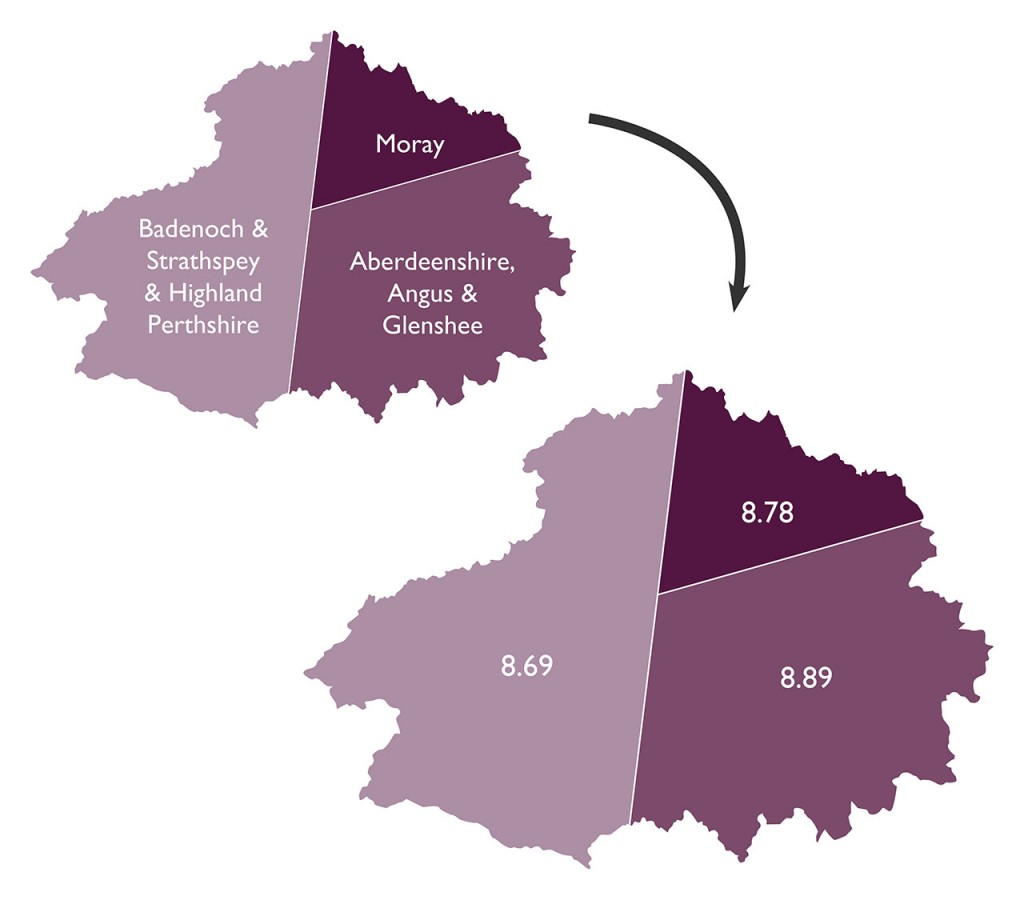 Source: Cairngorms Visitor Survey
MECHANISMS FOR DELIVERY
Tourism Action Plan linked to Tourism Scotland 2020
Scottish Scenic Routes Initiative
Cairngorm & Glenmore Strategy
Tomintoul and Glenlivet Landscape Partnership
The Mountains and The People Project
Active Cairngorms
Ranger Services
www.cairngormlandscapes.co.uk
Visitor infrastructure and information across the Cairngorms National Park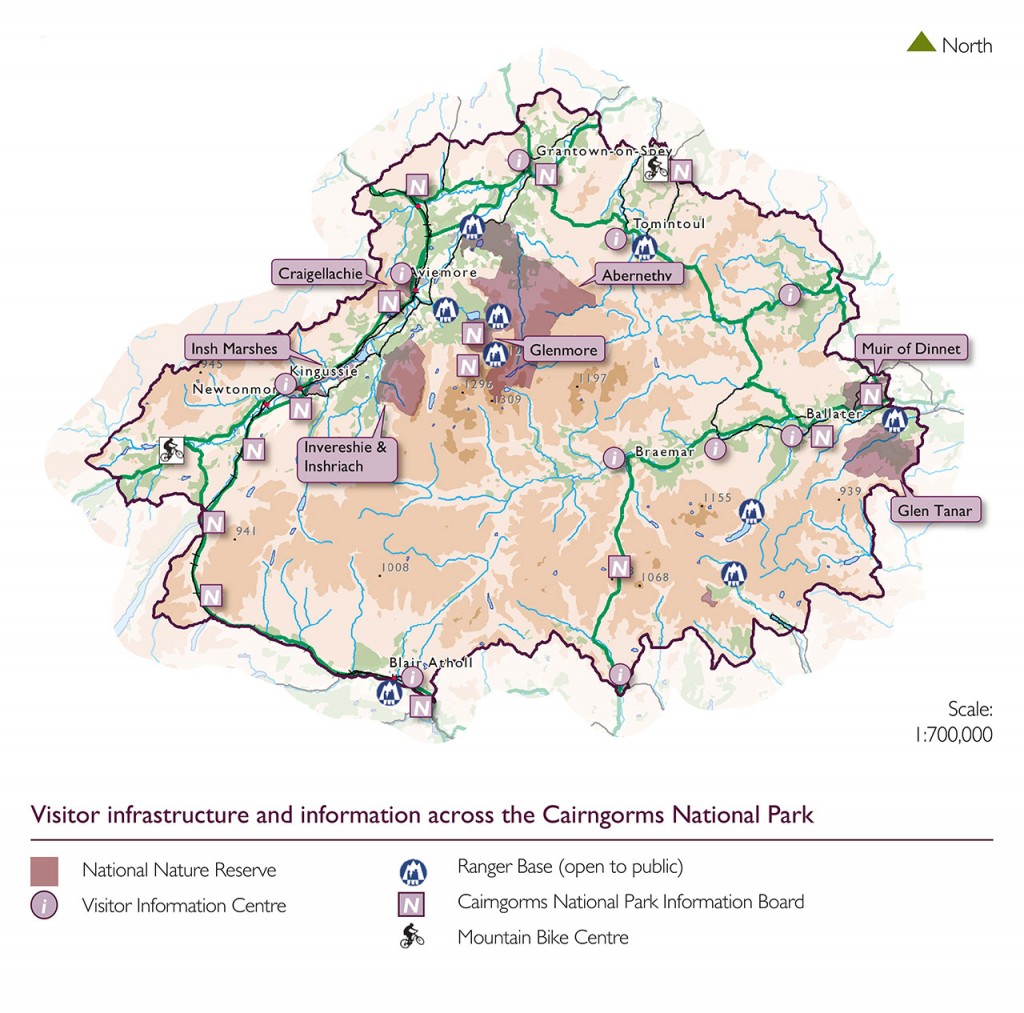 ISSUE 4 | KEY QUESTIONS
Have the right visitor infrastructure investment priorities been identified, or are there others that should be included?

How can the consistency and quality of visitor welcome be improved?
Explore the other big issues