Issue 7: Housing
ISSUES
The population of the Cairngorms National Park is set to grow by around 1% between 2012 and 2037 (an increase of around 120 people);
Households are set to grow by around 12% between 2012 and 2037 (an increase of around 900 households);
There is a shortage of housing that is affordable for people working in the National Park;
The median house price was 7 times the median household income in 2013;
Median asking price in September 2015 was £225,000;
There is a high proportion of second homes, holiday homes and buy to let homes in the National Park, a percentage that is slowly increasing;
Owing to the outstanding quality of the National Park's natural environment, there is a limited choice of sites capable of delivering future housing need;
The higher development costs combined with the scarcity of finance since the credit crunch means that the number of housing completions has been falling; and
Recent changes in stamp duty and council tax on second homes.
www.cairngormlandscapes.co.uk
Overall household projections for the Cairngorms National Park, 2012 to 2037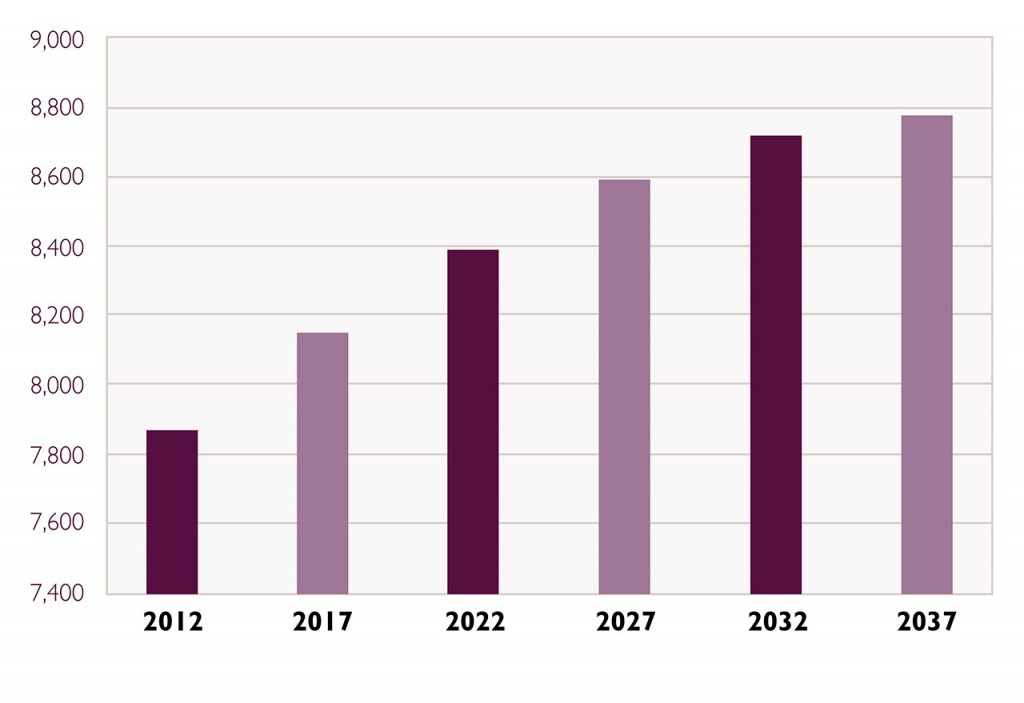 TARGETS / PREFERRED DIRECTION
Making sure that when new housing is built, more of it is accessible to people who live and work in the National Park through influencing scale and tenure of housing;
Delivering more affordable housing as a proportion of all new development;
Increasing the level of investment in affordable housing and infrastructure on key sites;
Ensuring the delivery of key strategic sites;
Maintaining high design standards appropriate for a National Park;
Helping communities make the most of any right to buy land in order to secure local housing solutions; and
Reducing the proportion of second and holiday homes in the National Park.

Dwelling occupancy types in the Cairngorms National Park in 2014

(Stats for neighbouring Local Authorities and Loch Lomond and Trossachs National Park provided for context)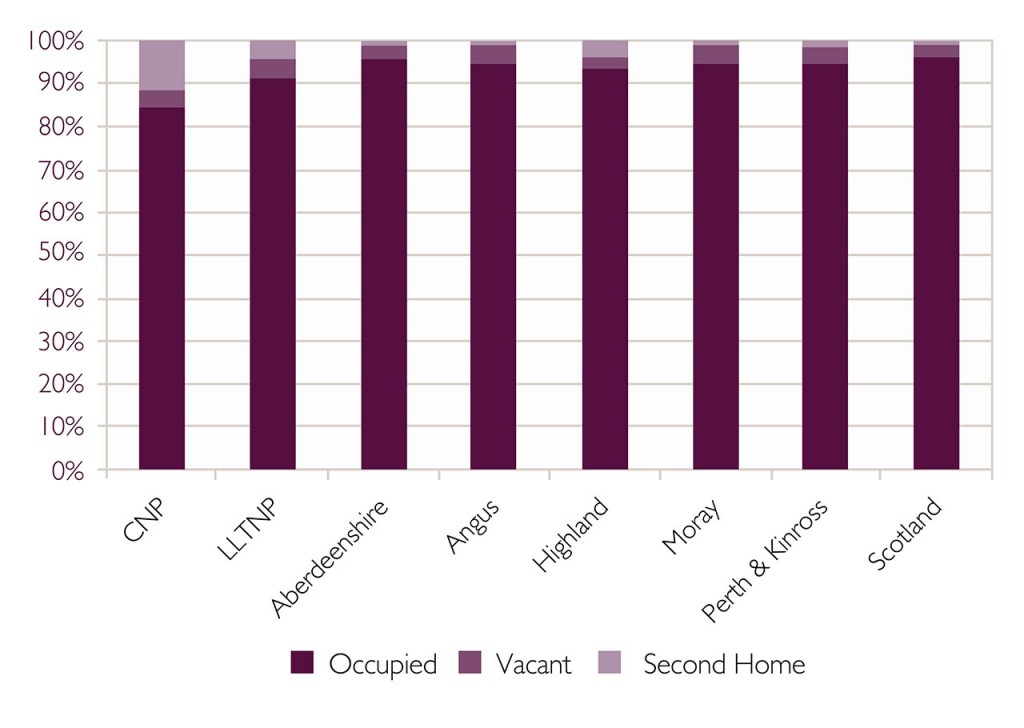 MECHANISMS FOR DELIVERY
The Cairngorms National Park Partnership Plan as the land-use strategy for the National Park
The Local Development Plan and Action Programme
Local Authority Housing Strategies

Median house prices of data zones within the Cairngorms National Park in 2013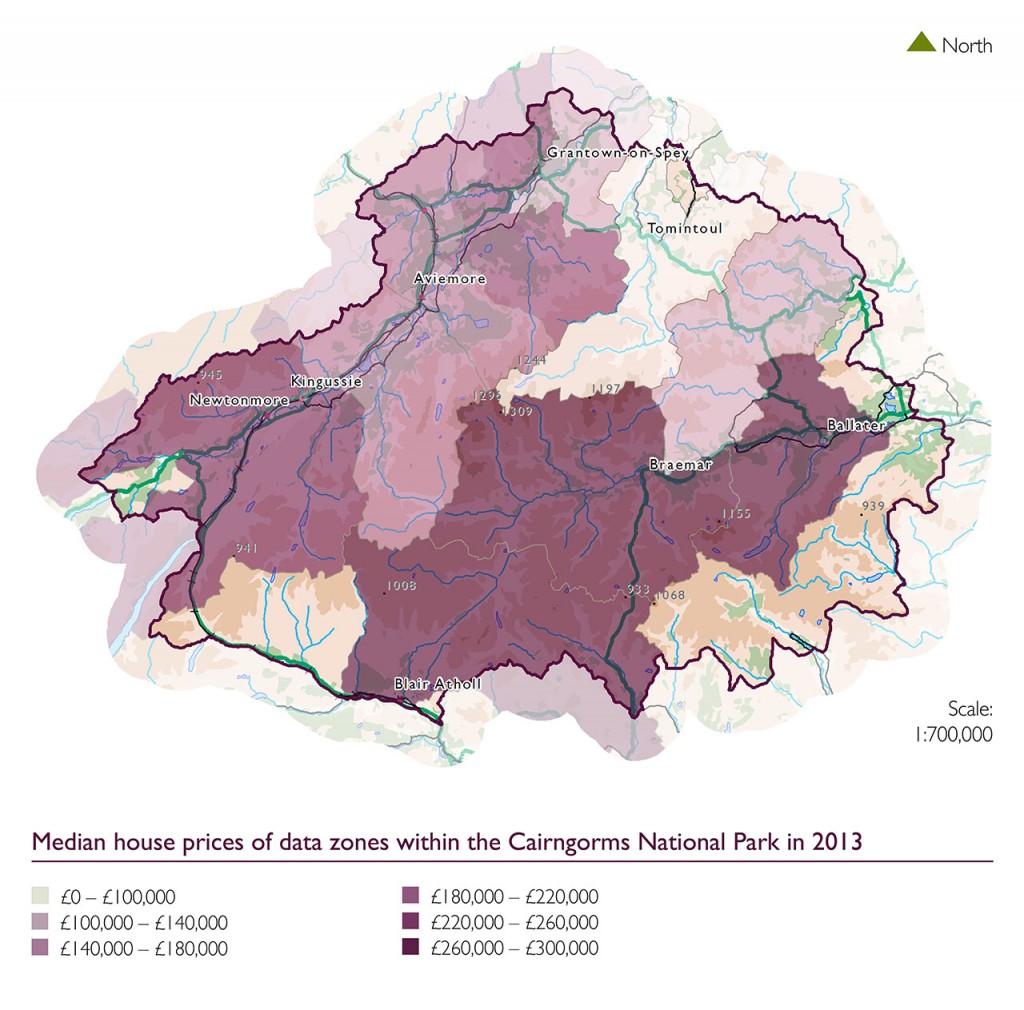 ISSUE 7 | KEY QUESTIONS
How can more housing that is affordable to people working in the National Park be delivered?

How can the proportion of second home ownership in the National Park be reduced?

How can best use be made of the existing land supply (eg what types of housing should be prioritised)?
Explore the other big issues