National Park Partnership Plan 2017-2022: Consultation
The consultation on the key issues to be addressed in the next National Park Partnership Plan 2017-2022 is now over and you can view some of the Big Issues we addressed here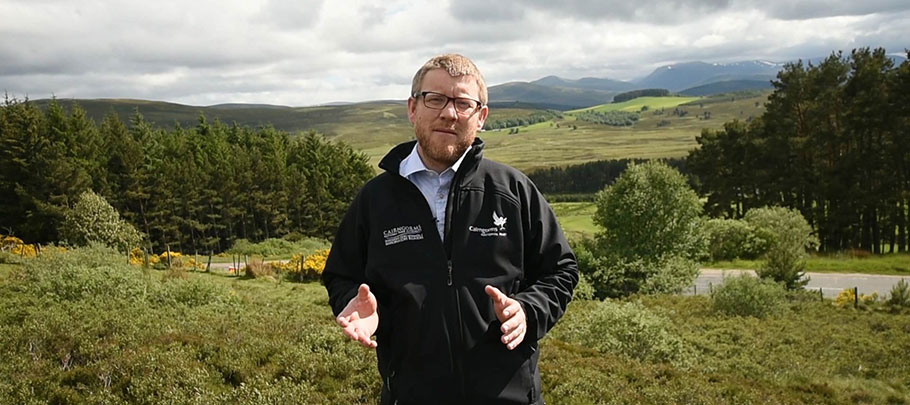 Introduction by Grant Moir (CEO)Cairngorms National Park Authority

What did we consult on?
Consultation Period: 27 June 2016 – 30 September 2016
We consulted on the key issues to be addressed in the next National Park Partnership Plan 2017-2022. The Partnership Plan is the management plan for the Cairngorms National Park.
It will set out how all those with a responsibility for the Park will co-ordinate their work to tackle the most important issues. It will identify an overall vision and strategy for managing the National Park, and will include priorities to which public bodies and other partners will direct their effort and resources over the next five years.
In particular, the Partnership Plan will:
Set out the vision and overarching strategy for managing the Park
Guide the work of all public bodies and other partners to deliver the aims of the Park
Provide the strategic context for the Local Development Plan
Set out the regional land use framework for the Park
Show how the Park will contribute to the Scottish Government's core purpose and national outcomes
This consultation did not try to cover everything that happens in the Cairngorms National Park. Instead it outlined the big issues on which we wanted views.
The consultation looked at:
The big issues we need to tackle
The proposed policy direction for the next National Park Partnership Plan
Main consultation document and Issue Papers
You can find a summary of each of the 9 big issues that we consulted on, on the links below, or by following the links in the left hand menu.
The Big 9 issues
[mla_gallery attachment_tag=big9icons]
Consultation Responses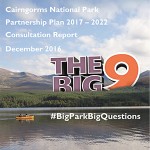 Following the end of the consultation, responses have now been collated and we will use this with partners to continue to develop the Partnership Plan.
What happens next?
We aim to submit a Partnership Plan to Ministers for approval in Spring 2017.
Supporting Documents
We have carried out various assessments to support the development of the new Partnership Plan which can be accessed below.
Do you have any other questions?
Cairngorms National Park Authority, 14 The Square, Grantown-on-Spey PH26 3HG
Tel: 01479 873535
Email: [email protected]