Economic Action Plan 2019-2022
Public Consultation: 26 June to 20 September 2019

The purpose of the Action Plan is to identify the priority actions and ensure that the National Park has a sustainable economy that supports thriving businesses and communities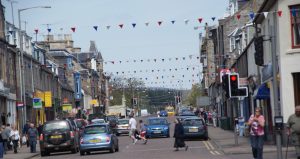 The Action Plan will ensure that all relevant organisations in the Park – in the public, private and third sectors – work together to deliver the economic strategy which is set out in the Cairngorms National Park Partnership Plan 2017-2022.
The Action Plan has been prepared by the Cairngorms National Park Authority working together with the Cairngorms Business Partnership (the Chamber of Commerce and destination organisation for the Park), Highlands and Islands Enterprise and local authorities.
The Plan sets out five priority themes to provide focus on for all the partners involved, including local authorities, the enterprise networks, other public sector bodies, landowners and business and community groups:
Building on the economic strengths of the Park – tourism, forestry, agriculture, etc;
Supporting and attracting business;
Education, training and skills;
Infrastructure and capital investment;
Community and enterprise.
Over 20 specific actions have been proposed with the lead delivery partners identified for each. The proposed actions include:
A comprehensive plan for enhancement of infrastructure and capital investment;
The promotion of the living wage within the National Park;
Enhancing community and business-led housing delivery;
Promoting planning and investment in the diversification of ski centres;
Helping businesses adapt to climate change;
Investment in local enterprise development including farm diversification;
Working especially closely with young people to maximise opportunities and address barriers to living and working in the Park.
We would like your views on the Action Plan
The proposed Action Plan will be out for public consultation between 26 June and 20 September 2019.
Read the proposed Action Plan (PDF | 9MB)
Please give us our views by answering the following three questions:

Are there other significant economic trends, challenges, opportunities or data sources that we should be taking into account in developing this Action Plan?
Do you support these Actions to deliver the economic strategy as set out in the National Park Partnership Plan? 
Are these delivery and monitoring arrangements appropriate for the Economic Action Plan?

Download the interactive response form (PDF | 141KB), add your responses and email to: economy@cairngorms.co.uk

or;

Download the printable response form (PDF | 104KB), add your responses and post to:
Cairngorms National Park Authority
FREEPOST NAT 21454
Grantown-on-Spey PH26 3BR