Heritage Horizons – Cairngorms 2030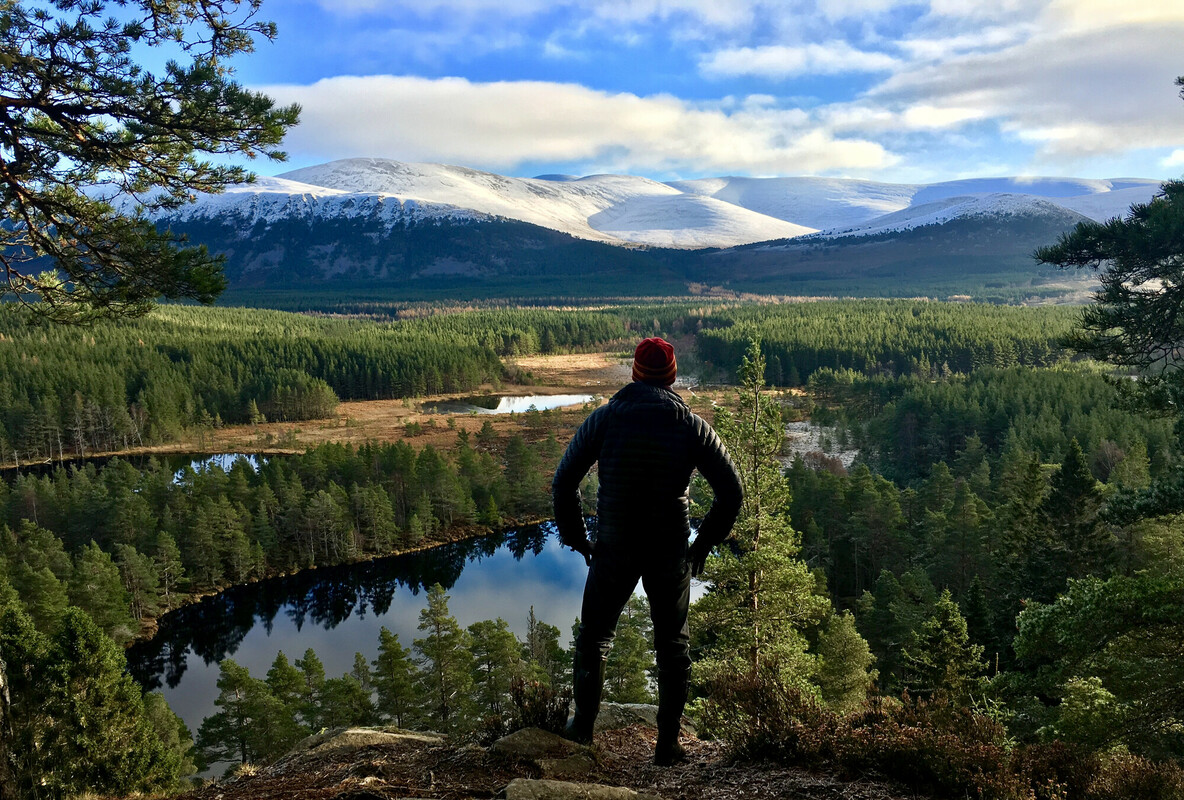 Introducing Heritage Horizons: Cairngorms 2030
Join local resident Cailean Mckerron as he explains how Heritage Horizons: Cairngorms 2030 will transform the Cairngorms National Park. The project is empowering the people who live, visit and work in the National Park to take action and tackle the climate and nature crises together.
Watch video on YouTube
A transformational vision for the Cairngorms
It is easy to feel powerless in the face of a global climate emergency and nature crisis. But we believe it doesn't have to be this way. Inspired by the Gaelic word Dùthchas – meaning the deep-rooted connection between people and nature – Heritage Horizons: Cairngorms 2030 is putting the power to tackle the climate and nature crises in the hands of people who live, visit and work in the UK's largest national park.
"Dùthchas" – meaning the deep-rooted connection between people and nature
Across 24 long-term projects, Heritage Horizons will bring about transformational change in the Cairngorms, benefitting people's health and wellbeing, delivering on climate change and enhancing nature across the National Park. The programme is on a larger scale than anything previously attempted in the UK and aims to inspire rural and urban communities throughout Scotland and beyond to take action and make a difference.
In particular, Heritage Horizons will focus on:
---
Heritage Horizons is an unprecedented partnership of over 45 organisations and is supported by The National Lottery Heritage Fund, with thanks to players of the National Lottery.
Empowering communities in the Park
We'll put local people at the heart of decision-making and give them more say in future funding decisions by:
Creating forums to develop projects from the ground up

Giving local communities power to decide which projects to fund

Inspiring young people to take action via a dedicated learning programme

Connecting people with traditional Highland culture via a new community arts programme
---
Changing the way people travel and get around
We'll work with communities and partners to improve active and sustainable transport provision in the Park by:
Developing high-quality walking, cycling and wheelchair-accessible connections both in and between communities as part of a new active travel plan for the Park

Creating a dedicated e-bike network for residents and visitors to use

Investigating and testing sustainable transport options including developing a sustainable transport vision for the route between Aviemore and Cairngorm Mountain
---
Restoring and enhancing landscapes
We'll work with land managers to explore new ways of managing land and restore large areas of the Park by:
Expanding woodland cover by

1,000 hectares 

Restoring 3,500 hectares of

the Park's peatland

Exploring net zero farming with

a group of six trial farms

Reducing flooding risk in the most at-risk communities

Securing additional green private finance for the benefit of nature

and communities
---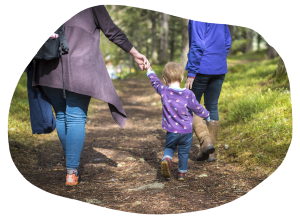 Fostering healthier, happier communities
We'll develop an economy that benefits people and nature, and provide green solutions to public health issues by:
Working with local businesses to create an economic model based on wellbeing not GDP

Developing an NHS green health referral programme

Creating a unique outdoor Dementia Activity Resource Centre

Encouraging people to walk and cycle more in the Park
---
This project will develop the country's first outdoor resource centre specifically designed to support people living with dementia, their families and carers, enabling enjoyment and exploration of the outdoor environment. Based at Badaguish Outdoor Centre, the project will offer a programme of outdoor-based therapeutic activities. A dedicated team will run the therapeutic programme, centred in and inspired by the natural environment.
Project Lead: Gillian Councill, Associate Executive Lead for Localities, Alzheimer Scotland
Project partners: Alzheimer Scotland
Project timeline: Development stage will run during 2022, delivery stage from March 2023 to Mar 2028
Find out more and get involved: email project lead Gillian Councill
The long-term health and wellbeing benefits of connecting with nature are well documented, and this project will support people to make lasting connections to nature and the outdoors. This covers a wide spectrum of activities, from viewing nature through your window and bringing the outdoors in, to stepping out into nature and taking part in facilitated activities. Our natural environment really does offer something for everyone, and everyone should have the support and opportunity to benefit in ways that serve them most. Fundamentally, the project aims to put people at the centre of tackling the climate, health and ecological crises and ensure that nature engagement is at the heart of improved wellbeing.
Project leads: Dan Jenkins, Public Health Programme Manager and Louise Emslie, Green Health Ranger
Project partners: Badenoch and Strathspey Community Hospital, Rangers (Park Authority and High Life Highland), NatureScot, RSPB Scotland, Forestry and Land Scotland, schools, youth services, community sports hub, care at home services and social work
Project timeline: Development stage will run during 2022, delivery stage from March 2023 to Mar 2028
Find out more and get involved: email project lead Dan Jenkins
A wellbeing economy is designed with the purpose of serving the wellbeing of people and planet first and foremost, as opposed to more traditional measures like GDP. In doing so, wellbeing economies deliver social justice on a healthy planet. Working with WEAll Scotland, this project will explore and design the foundations of what a wellbeing economy might look for communities, businesses and visitors in the National Park. It will provoke discussion and generate ideas and solutions that address long-term health, wealth and sustainability challenges, to help people and nature thrive together.
Project lead: Fiona McInally, Rural Development and Communities Manager
Project partners: Wellbeing Economy Alliance Scotland (WEAll Scotland)
Project timeline: Development stage will run during 2022, delivery stage from March 2023 to Mar 2028
Find out more and get involved: email project lead Fiona McInally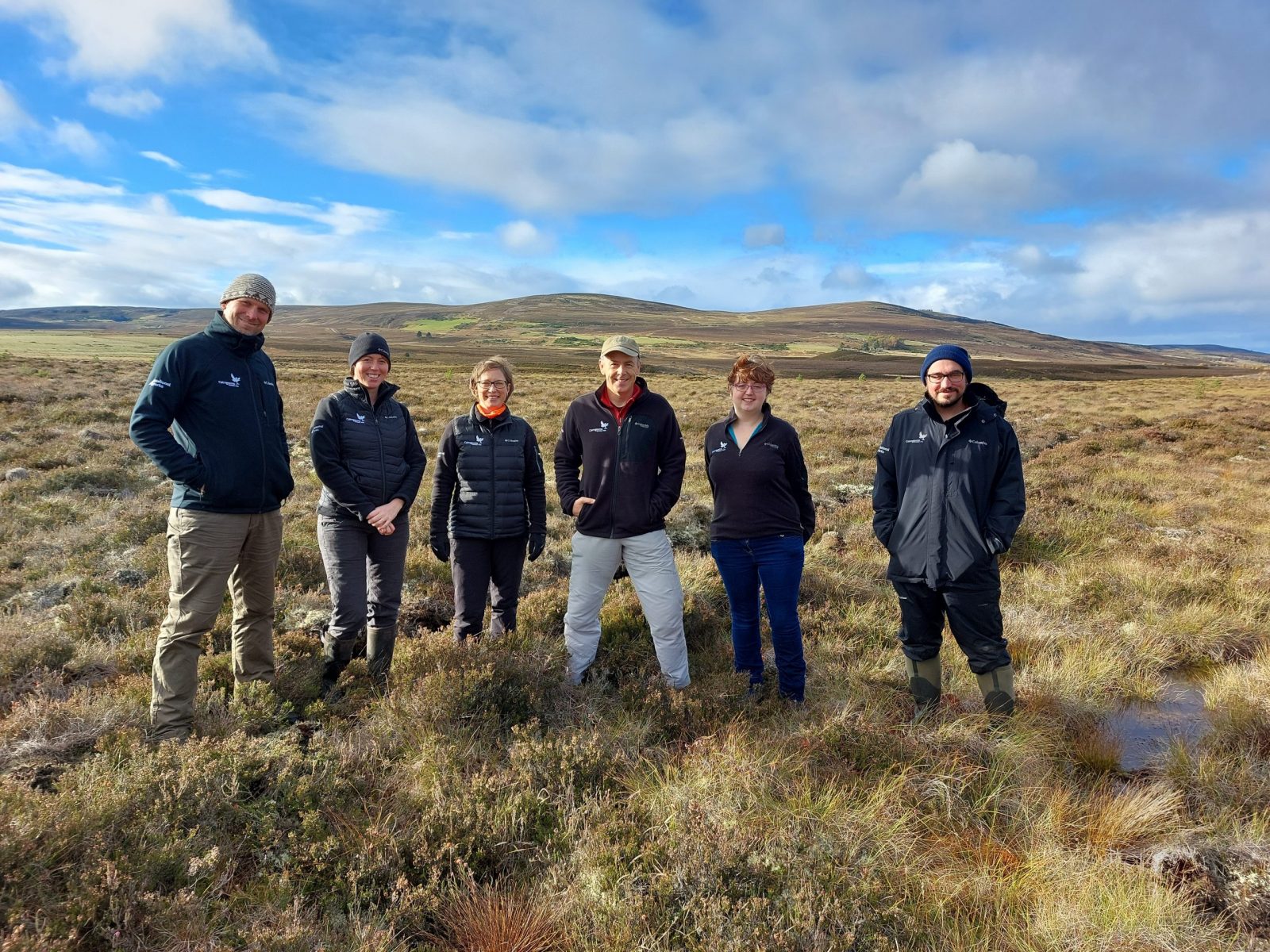 Get the latest updates
Sign up to our newsletter to get the latest news from all 24 of our Heritage Horizons: Cairngorms 2030 projects, and to see how you can get involved.
Subscribe
Find Out More