Equality Advisory Forum
The Cairngorms National Park Authority (CNPA) is fully committed to improving equality, accessibility and inclusion in all areas of its work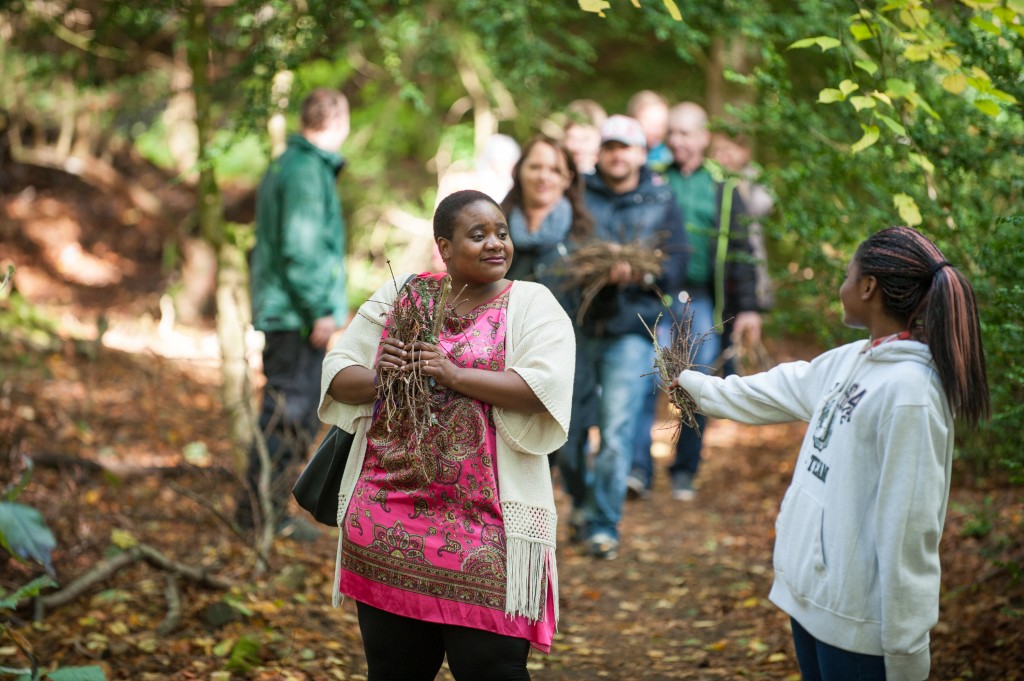 A Park For All
In September 2020, the CNPA established its Equality Advisory Forum. Its aim is to provide informed, evidence-based feedback, guidance and advice to support the CNPA to:
ensure statutory public sector equality duties are delivered in accordance with The Equality Act 2010 (and other relevant equality legislation);
embed Equality and Inclusion in their strategies and corporate processes;
critically assess and appropriately mitigate the impact of CNPA decisions on equality groups through robust equality impact assessment procedures;
ensure best practice in equality and inclusion approaches to their work;
promote equality and inclusion work of CNPA and partners within the park.
Equality Advisory Forum Meetings
You can view upcoming dates and details of previous meetings here
Equality Advisory Forum Members
Fiona McLean – Chair
Fiona McLean is a board member of the CNPA and the board champion for equalities. Previously, Fiona was a Professor of Cultural Heritage Management, where her research focussed on the role of museums in ameliorating social exclusion. As well as the CNPA, Fiona is a Non-Executive Director for a number of other organisations, including the Crown Office and Procurator Fiscal Service, which has worked tirelessly over recent years to mainstream equalities. As the Vice-Chair of the University of the Highlands and Islands, Fiona chaired a working group which sought to increase diversity in the board rooms of UHI and its thirteen partner colleges. As a Non-Executive Director with Historic Environment Scotland, Fiona chairs the Staff Governance Committee, which takes a particular interest in equalities. Fiona has also developed an insight into autism, and is keenly aware of the impact a lack of understanding can have on an individual and their family.
Anita Howard
My interest in serving with the CNPA Equalities Advisory Forum stems from my father, as he was disabled due to a spinal injury as a young adult. I'm deeply committed to help empower everyone to live fully integrated, active and independent lives. My prior professional experience includes the role of Director of Marketing & Communications with an American charity named Disability: IN. The organization's sole focus is to empower business to achieve disability inclusion and equality. I was responsible for managing the Web Content Accessibility Guidelines (WCAG) solutions, testing and compliance across our website and digital communication tools for our organization and events.
I look forward to working with the CNPA at a strategic level by offering best practices involving compliance with accessibility guidelines. With my current employer, I'm a voluntary Educator and Content Contributor to our Disability Employee Network, a member of our Pride at Work for LGBTQ+, Black Employee Network and Green Team business resource and advocacy groups. I'm also pursuing my MSc in Biodiversity, Wildlife and Ecosystem Health with the University of Edinburgh and a student member of the Chartered Institute of Ecology and Environmental Management (CIEEM). It is my honour to deliver the best experiences for visitors, communities and staff while working to ensure that people with disabilities can participate in the same activities and opportunities available to those without disabilities, in the most integrated setting possible.
Anna Philbrick
I am working as the Inclusive Tourism Development Officer for the RSPB based at Loch Garten. I am particularly interested in looking at ways to encourage people of all ethnicities, ages and disabilities to visit RSPB Loch Garten Nature Centre. In a previous role as a group facilitator at Gorgie Farm working with people with additional needs, I was able to make first-hand changes to ensure the site and activities on the farm were accessible to all. Working with people with a range of abilities in an outdoor setting has given me an insight into some of the barriers that people face.
I really enjoy exploring and getting to know the Cairngorms National Park and am keen to ensure that it can be appreciated by everyone.
Bo Hickey
I am a Newtonmore resident, having spent some time living in France and Canada, while Glasgow is my hometown. I completed my first degree in French and Italian (though my fluency has unfortunately deteriorated!) and am nearing completion of a degree in Environmental Science. This feeds nicely into my current employment with Sustrans as an infrastructure officer. In previous years, I have worked at West of Scotland Regional Equality Council and Urban Roots, both in Glasgow, delivering sustainability and environmental education activities with diverse groups. I was drawn to the Cairngorms from childhood and feel lucky to be resident here now. I do a fair amount of cycling, running, and walking, with a tendency to stop quite frequently to look at interesting features and creatures. I take a grassroots approach to equalities with a keenness for the voices of marginalised groups to strongly inform strategy and policy.
Celia Sweeny
I am an Equality Specialist who has worked in a range of public, educational and business sectors. As well as full-time employment, I have interim project and consultancy experience. My working portfolio includes:
developing and delivering strategic and operational activity to meet the Public Sector Equality Duty.
Designing business-appropriate tools to record and evidence equality impact assessments.
Engagement with various communities to build partnerships and business improvement.
I live in Callander which is in the Loch Lomond & the Trossachs National Park and anticipate that this gives me an understanding of the social, economic and environmental issues prevalent in rural communities. I love being able to leave my house knowing that I can find a trail to explore, a photo to capture and that feel-good factor that walking brings.
This is so important at the moment as we all emerge from one of the strangest times any of us will have experienced. I've been so aware of how fortunate I am to have all this space and beauty around me and the positive impact this has had on my health and well-being.
I believe that there is a real role for national parks to contribute to the Scottish Government's work on a wellbeing economy and I'm looking forward to being a part of the CNPA Equality Advisory Forum.
Gemma Hendry
Gemma is a Director and Instructor for Able2Adventure, a local outdoor activity organisation for disabled people, based in the Cairngorms National Park. She has over ten years' experience of working with disabled people in the natural environment. Gemma often provides training and consultancy with other organisations and individuals to improve the accessibility of their outdoor activities for disabled people. She is a national trainer with both the Mountain Training Association and Scottish Canoe Association for their disability awareness training awards.
Heather Earnshaw
Heather Earnshaw works in equalities & inclusion, specifically in education and with a focus on gender. When not working, she's most often outdoors and generally up a hill. She believes wholeheartedly in the health benefits, both physical and mental, of spending time outdoors and in wild places. It's how she recharges. She is excited to have the opportunity to bring her professional knowledge around equalities and inclusion to support somewhere as special as the Cairngorms National Park Authority.
Kevin Hutchens
Kevin Hutchens, BA Honours History, Postgraduate Diploma in Social Work. One of the founding members of the Inclusive Cairngorms Working Group. Has experience of living on benefits from a period of unemployment from 1985 to 1987. A Life Member of the YHA since 1975. Most of my career and voluntary work has involved me in working with and for people with learning and physical disabilities.
I also have voluntary work experience in the housing sector, having been a member of the board of Langstane Housing Association from 1996 to September 2020 in which time I have held positions of Convener Tenant Services Committee, Operational Services Committee and most recently Audit Committee. For several years I was also a member of Grampian Regional Equality Council.
I am an active trade unionist committed to equality issues and also am in my ninth year as a board member and trustee from Scotland on the Board of Contact for Families with Disabled Children. As somebody who has been on a low income, I have a particular interest in ensuring people on low and middle incomes can access in a fully inclusive way the Cairngorms National Park.
Kirsteen Allison
Kirsteen Allison is an equality adviser who is qualified in career guidance and human resources. She works closely with organisations to advise on diverse recruitment methods, supporting diverse employees and ensuring products and services are accessible to both staff and customers. She helps organisations ensure their products and services are fully accessible to both customers and employees. Kirsteen is hearing and visually impaired and has an assistance dog. Kirsteen is listed within the 2020 Disability Power List 100.
Linda Bamford
Linda's career background is mainly in NHS Scotland, initially as a psychiatric and general nurse before moving into Para medicine with the Scottish Ambulance Service. After 13 years as a frontline paramedic in Glasgow, Linda moved into management holding various senior management positions within the Scottish Ambulance Service (SAS). Her NHS career spanned over 30 years.
She was heavily involved in Accident and Emergency ambulance service provision in various areas in Scotland (urban, rural and Islands) and led on the previous Patient Transport Service Redesign Strategy. She is the recipient of two queens medals. One for "Long Service and Good Conduct – Emergency Services", and the second for "Dedication to the NHS".
Linda had to take early medical retirement after several lots of surgery for a spinal cord injury. During her rehabilitation she became involved with Spinal Injuries Scotland as a Director, then Chairperson and now remains an Ambassador for the organisation. Linda is the National Convener for the Mobility and Access Committee for Scotland (MACS), being appointed to this position by Scottish Ministers. MACS is a non-departmental public body who give advice to Scottish Ministers on the transport and travel needs of disabled people.
As well as holding her Ministerial appointed role as Convener of MACS, Linda was also appointed by Scottish Ministers as a Commissioner with the new statutory Scottish Poverty and Inequality Commission. She is a member of the Poverty Alliance.
Linda is the Convener for Disability Equality Scotland, a national Disabled Person's Organisation (DPO) aiming to achieve full access and inclusion for disabled people in Scotland. She is involved in Children's Hearings Scotland and is also a qualified counsellor.
Linda brings to her roles experience and qualifications, including a Masters in Business Administration and a Diploma in Counselling. She has specialised in areas such as Strategic Planning and Development, Operational Management and Service Delivery, Corporate Governance, Performance and Risk Management, Business Continuity and Resilience Planning, Change Management, Team Building and Leadership and Organisational Planning utilising project methodologies.
Linda was recently married to her long-term partner Lynne and they spend a great deal of their leisure time exploring Scotland with their two dogs. Much of this time is devoted to finding new accessible places to explore and looking at ways to make places and spaces more accessible and inclusive for everyone, especially given Linda's reliance on her wheelchair or mobility aids to access the environment.
Pammy Johal
Has been an educator and training consultant since 1979. Pammy Johal holds a BA in Recreational Studies specialising in Outdoor Education and Community Development. She has over 25 years' experience in facilitating environmental leadership projects and is regarded as an expert in her field for engaging marginalised communities, particularly Black and Ethnic Minority women in the environmental sector. Her work has featured on national television, radio and environmental magazines. This includes BBC's Countryfile, Ramblings and Outdoor Programme. She has a passion for wild open spaces taking her on numerous expeditions worldwide; India, Pakistan, Nepal, China, Tibet, Africa, Central & South America, USA, Canada and throughout Europe. on foot, bike, ski and boat!
Patrycja Kupiec
Patrycja is the CEO of YWCA Scotland – The Young Women's Movement, a national feminist organisation of young women leading change. Patrycja started at The Young Women's Movement in 2017 as a volunteer '30 under 30′ editor, and worked her way up to the role of CEO. Her past paid titles have encompassed researcher, lecturer, lab assistant, archaeologist, volunteer coordinator, and events officer. In addition to this, she has consistently volunteered her time to museums, science centres, festivals, and public engagement units – promoting STEM subjects to increase girls' and young women's participation in these.
Peter Kennedy
Peter works for Aberdeenshire Health and Social Care Partnership as an Employability Officer supporting clients with disabilities, mental health issues and those who use alcohol and substances to move towards employment.   Peter holds qualifications in business, management, social care, and housing.
Peter is also a board member of Grampian Regional Equality Council who embrace the protected characteristics embodied in the Equality Act, and on the board of Scottish Rural Action who advocate on behalf of Scotland's rural population
Stuart Hall
I am the Equality and Diversity Advisor at University of the Highlands and Islands. I lead on equality strategy, policy and compliance across the University's 13 Academic Partner Colleges, and represent the university at national equality conferences as well as public sector forums in the Highlands. I have 15 years' public sector experience, including 8 years' in both the post-16 education and healthcare sectors. I have experience of working in care, as well as an honours degree in English from University of Stirling.
I worked for 5 years in a range of roles at Robert Gordon University supporting students from international, socioeconomically disadvantaged and care-experienced backgrounds, as well as those facing challenges specific to disability, race, gender and sexuality. These experiences inspired me to move to Exeter University in 2017 to specialise in E&D; here I forged an interest in minority voices in remote and rural settings. In 2018, I took the opportunity to further my knowledge and ideas in this area by taking up my current post in Inverness, which has been a unique, challenging and extremely enjoyable experience.
In my spare time, I walk, think, study, play music and explore Scotland with my wonderful partner. One day I hope to retire to the Orkney Isles with her and a plethora of pets.
Vanessa Altweck
I am an EU national living in the south of Glasgow. Having lived in multiple countries internationally and growing up polylingual, I have now lived in Scotland for almost 8 years. My time exploring Scotland with visiting family and regularly driving to Inverness to visit my partner has given me the opportunity to take in the sights and fall in love with the great natural wonders of the Highlands.
I have a First Class Master of Arts in Politics and International Relations from Aberdeen University with a focus on International Law, Middle Eastern Politics and Peace Studies. My choice of study was heavily informed by my experiences growing up in a household of development aid workers in politically turbulent international communities.
I am currently a support worker at Cornerstone Community Care, with 3 years' experience in the care sector giving me an in-depth understanding of supporting individuals with complex additional support needs. Additionally, I tutor languages and volunteer with refugees in the Glasgow community.
In my personal time, I enjoy taking walks in local parks, studying medical herbalism and botany and enjoying the company of my two cats, Millie and Rascal.
Willow May
Hello there. My name is Willow. I'm 43 years old.
I was late diagnosed as Autistic at age 38 years old.
Five years on from the diagnosis, with commitment and hard work, I am healed and happy and able to access and be a part of and a voice in my community, something that I was unable to do before.
Now it's my passion to show myself as an example of how healthy and happy you can be as an individual on the spectrum. I'm proud to be me. There are so many negative stories and myths about autism that so I'm here to give a different view! And share how, with some often small adjustments, acceptance, kindness, education, understanding, willingness and support. Autistic people can really thrive. And of why of course, a timely and correct diagnosis is vital. It's given me a chance of life I didn't have before and I'm embracing it and getting out there!
I'm on the committee of ARGH! (Autism Rights Group Highland) and I volunteer for the National Autistic Society, Highland Service. I do talks and training sessions to schools and business. I also peer support several young Women on the spectrum. I feel I've got a unique perspective in that I know what it is like to have poor mental health and be undiagnosed and also now what it is like to be mentally well and know I am Autistic and how these perspectives have affected and shaped the way In which I am able to navigate my environment and access my community.
Autistic people are often left behind and not always seen as contributing members of society, but we are! It's just often old fashioned views and a lack of understanding, education and adjustments, and more often than not, it's that we are being forced to do things in a way that doesn't take our differences and needs into consideration. I'm here to do my small part in contributing to building a foundation, to help pave a way for all us to walk together in our neurodiversity. I am thrilled to be on this panel/in this forum to help make sure that Autistic individuals can equally access and feel welcomed in the wonder that is the Cairngorms National park.
Being outside in Nature is vital for one's all-round health and where better than a place like the Cairngorms with all it has to offer!
More Information