Make It Yours – top tips, guidance, FREE promotional materials
How your business, community, school, group, event can make the most of being in the Cairngorms National Park!
Over 18,000 people live and work in the Cairngorms National Park and our unique landscape, nature, history and culture, thriving communities and outdoor activities attract over 2 million visitors each year. And with two-thirds of international visitors saying National Park status encouraged them to visit (Ref: 2019/2020 Visitor Survey), why wouldn't you want everyone to know that you're in a National Park? Make It Yours is designed to help you do just that!

So, whether you're a business, community organisation, school, activity provider, local group, running an event, these pages are packed with useful information and guidance to encourage you to tell your stories, promote your business, share your news – and take advantage of being in a National Park!
From applying to use the Cairngorms National Park brand to advice on writing a good press release, from providing a unique experience through using Gaelic to inspirational free of charge images – and so much more – we hope you'll find plenty of inspiration and handy hints to Make It Yours!
Being part of the National Park has made a really positive difference to Balmoral Estate …
Glyn Jones, Head Ranger, Balmoral Estate

Cairngorms National Park brand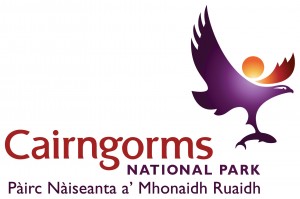 The Cairngorms National Park brand was developed in 2004 to provide a strong identity for the Park. It represents the Park as an area and stands for quality and environmental sustainability.
It's FREE for everyone to use, and used consistently, it will help build visitor and customer loyalty and awareness of the Park as a quality destination, offering very special experiences. Find out more and how to apply.
Share your news!
There are so many different ways you can share your good news stories; promote your business, event, organisation; keep folk up to date with your community activities … so if you are new to all of this, just click on the links for some basic tips and useful guidance to help get you started!
Free resources
A picture paints a thousand words! Help yourself to our fantastic selection of free of charge materials to use on promotional materials, on your website, in leaflets, on social media …
And check out our facts and figures infographics, which
are packed with all sorts of information about the Park!
Gaelic as an Asset
Gaelic is a unique selling point for businesses and organisations in the Cairngorms National Park. It's estimated that Gaelic language and culture brings anywhere between £82 to £149 million to the Scottish economy each year.
You don't need to be a Gaelic speaker in order to help your visitors and customers gain a little understanding of the language and culture. Our Gaelic as an Economic Asset toolkit is designed to show you just how easy it is to create an authentic Gaelic experience, including simple greetings, signage, the meaning and history of Gaelic place names and case studies.
(With thanks to Bòrd na Gàidhlig for their funding support for the production of the Gaelic as an Asset online toolkit.)
Make It Yours ebulletin
Sign up to the Make It Yours ebulletin to receive more information, advice and updates on tourism and marketing in the National Park, and how to make the most of the Park for your business, community, organisation …

(We will only use your details to keep you up-to-date with Make It Yours and we will not share your information with any other organisation).
Find out more ...
Do you have any other questions?
If you've any queries, please don't hesitate to contact us – we'll be happy to help!
01479 873535