Volunteer Cairngorms
Volunteer Cairngorms: an exciting three year pilot programme to support and develop environmental volunteering in the Cairngorms National Park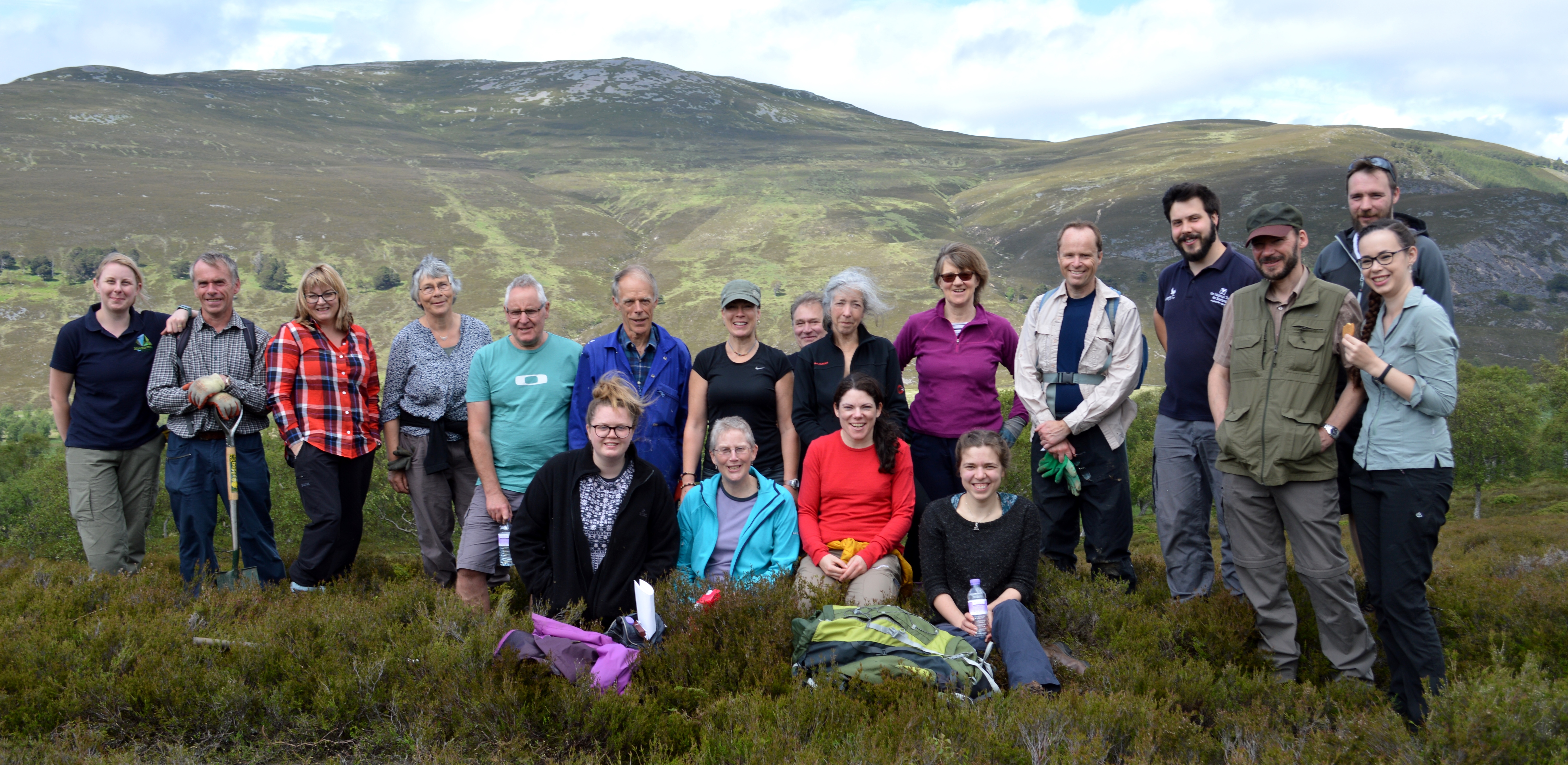 How can Volunteer Cairngorms help?
Find out about:
Make 2018 the year you volunteer! Join us at Killiecrankie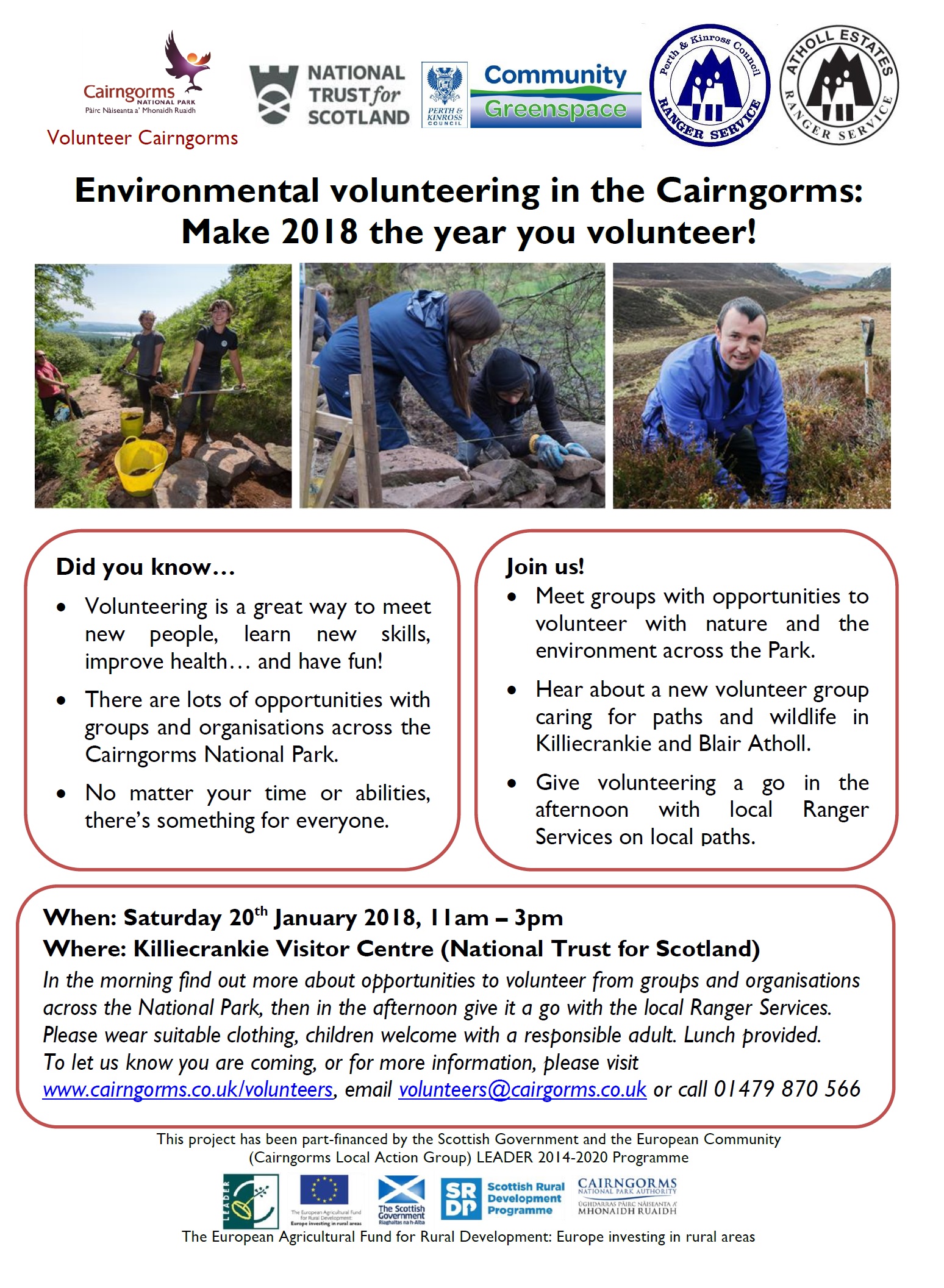 Don't worry if you can't join us all day, you're welcome to join us for as much or as little time as you have!
So we can plan for lunch, and for the afternoon volunteering sessions, please let us know you are coming by taking a moment to registrer via Eventbrite.
Alternatively, you can also let us know by:
Signup To Our Mailing List
Find out about all the latest news from Volunteer Cairngorms, including opportunities to volunteer for nature and the environment with a range of groups and organisations across the Cairngorms National Park
Keep in touch
This project has been part-financed by the Scottish Government and the European Community (Cairngorms Local Action Group) LEADER 2014-2020 Programme

"The European Agricultural Fund for Rural Development: Europe investing in rural areas".