Approvals all round at Planning Committee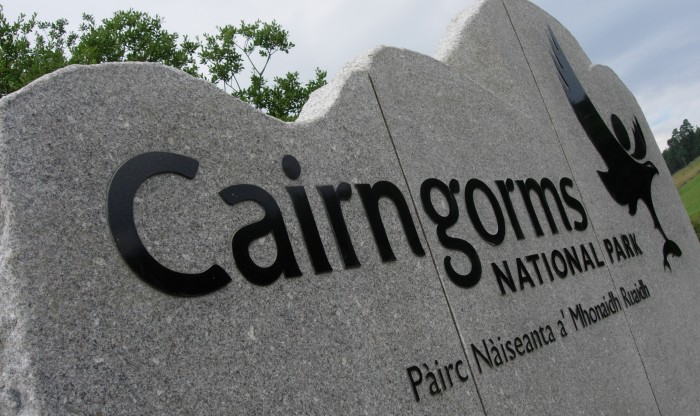 The Cairngorms National Park Authority has given the go ahead for a range of developments in the Park today from renewable energy and new paths to economic development projects for the outdoor activity sector.
Meeting in Nethy Bridge today (Friday 19th August), members of the planning committee approved an application for a new all abilities bridge and boardwalk path between Steel's Mill Culvardie and Tulloch Road in the village's Dell Wood. The project, led by the Nethy Bridge & Vicinity Community Council, will add to residents and visitors enjoyment of Dell Wood, while helping to encourage recreation away from sensitive capercaillie areas.
Also getting the go ahead was an application for a 25kw micro hydro system in the Brackley Burn at Glen Muick, near Ballater. The small scale run-of-river hydro generation scheme will provide a source of renewable electricity for the Glenmuick Estate, with the CNPA being very supportive of small scale renewable energy projects in Park.
Two applications from different outdoor centres in the Cairngorms National Park were also granted planning permission at today's meeting. The Abernethy Trust will be expanding the accommodation offering at their Outdoor Centre at Nethy Bridge with an extension to the current building resulting in 13 more bedspaces, providing a boost to the Trust and the local economy.
Finally – and following a site visit in the morning – the Planning Committee approved an application from The Speyside Trust for a new cooking and toilet facilities building at their Badaguish Outdoor Centre at Glenmore for visitors using the centre's wigwams and camping area. Also approved were proposals for an amendment to a previously approved application for temporary portaloo facilities and the formation of a parking area.
Eleanor Mackintosh, the CNPA Planning Committee Convener said: "There is often the perception that the CNPA says no more often that yes, but in fact this is not the case as demonstrated today. By working with applicants early in the process we can help ensure that their projects can be realised. As a planning authority we strive to see good applications coming before us leading to high quality projects on the ground that benefit residents and visitors while ensuring we are looking after the Park's special qualities."