Badenoch Great Place Project launched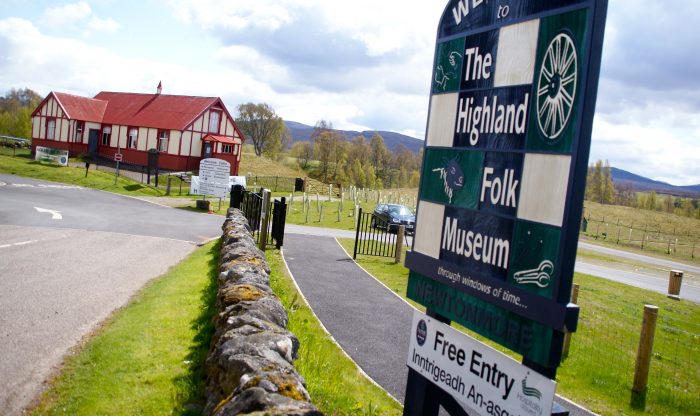 The Badenoch Great Place Project (BGPP) was officially launched at the weekend marking the beginning of an exciting three-year programme of activities celebrating the area's cultural heritage. The project is a partnership made up of key local organisations involved in heritage across Badenoch, and was granted £352,000 from the Heritage Lottery Fund, with additional funding from the Cairngorms National Park Authority (CNPA), Transport Scotland, Highlands and Islands Enterprise and The Highland Council. This funding, and appointment of a project officer in April, means that a packed programme of events and activities can now go forward. Over the next three years until December 2020 there will be new volunteering and training opportunities, detailed new research into the area's past and historic landscape, creation of new interpretation and mobile apps to tempt visitors, as well as marketing studies, development of new promotional and exhibition materials, and much more, all of which aim to help make Badenoch a stronger destination for heritage tourism.
Badenoch is an ancient historic region that has roots steeped in history tracing back to Prehistory and Pictish times and was one of the centres of Highland Gaelic culture in the Cairngorms. The vision of the Badenoch Great Place partners is to ensure that by the end of 2020, the area will be renowned as a place within the Cairngorms National Park with a strong character and identity that is based on its distinctive heritage, which is well-managed and communicated to people to exemplary standards.
Oliver O'Grady, Project Officer for the BGPP and Voluntary Action in Badenoch and Strathspey said: "The launch event was a great success with people taking the opportunity to hear about what is going on, finding out about volunteering opportunities and having a bit of a celebration with our team. Going forward we are keen to hear more from the community about local heritage, there may be hidden gems out there, and sites and stories still to be revealed."
David Watson, Economic Development at the CNPA and a BGPP team member – said: "The Badenoch Great Place Project was developed through a very well attended and really positive process of community consultation. This was vital in influencing the Badenoch Great Place Project's focus on helping make Badenoch a strong visitor destination based on the area's unique cultural heritage and identity, with thanks to the funding support from National Lottery players. This is only the beginning of what we hope will be an exciting journey for Badenoch's past and the future of tourism in this great place."
The launch took place on Sunday 17 June at the Highland Folk Museum in Newtonmore. Details of a new programme of community events and volunteering opportunities will be announced by the project later this summer.