Bringing 'Great Places' together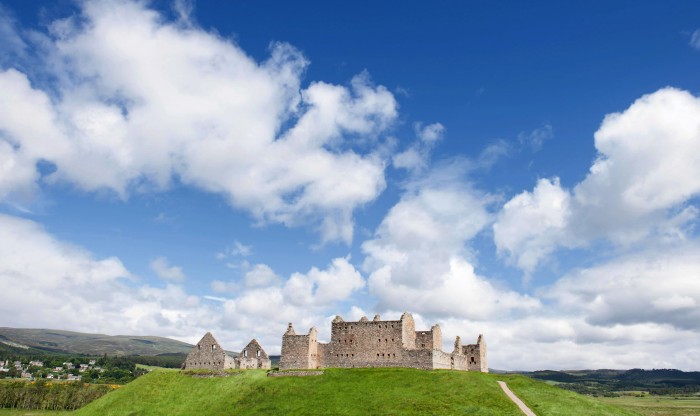 A new project is being developed to boost the Badenoch area's credentials as one of the Cairngorms National Park's 'great places' when it comes to local heritage.
The Cairngorms National Park Authority – working with a variety of local partners including Badenoch Heritage – is developing a funding application to the Heritage Lottery Fund's (HLF) 'Great Place Scheme', which aims to bring communities together to make the most of their local heritage.
If successful, the scheme could provide 90 per cent grant funding for a project officer and budget for communities to connect with and use their local heritage in new ways.
Murray Ferguson, the CNPA's Director of Planning and Rural Development explained: "Badenoch is the perfect area for this type of project because of the strong heritage in the area – think of the Highland Folk and Wildlife Parks, shinty, gaelic and all the area's natural and cultural attractions. There is a real an opportunity here to use our heritage better to attract visitors off the A9 and to boost the economy of the area".
"If the application to the Heritage Lottery Fund is successful, we can achieve much more by looking at more innovative ways of presenting that rich local heritage to a wider audience and preserving it for future generations.
Mairi Brown from the Badenoch Heritage group commented: "Badenoch is a 'hidden' gem – we have so much to offer.  Heritage tourism is a big growth area with people really interested in how we lived in the past. Badenoch Heritage has done a lot of the 'ground work', and working in partnership and obtaining finance will enable us to develop and interpret drives, walks and trails showcasing our heritage and keep our visitors here."
Dave Fallows, a CNPA Board Member said: "This is a much needed opportunity to leverage in funding to help develop the opportunities for heritage tourism in Badenoch. We have so many parts of the jigsaw already on the ground, with many local volunteers playing their part in a number of aspects. If our bid is successful it will allow us to amplify those projects and bring them together into a completed offering that will bring vitally important new visitors to this beautiful and historic area."