Cairngorms Local Action Group all set to offer funding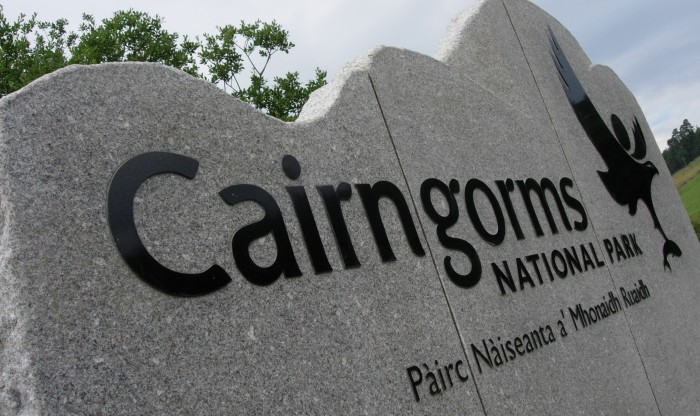 With almost £3million available to community projects in the Cairngorms National Park, the Cairngorms Local Action Group (CLAG) have confirmed that they are now ready to start offering LEADER funding to community groups and micro enterprises in May 2016 – and they will be running a series of workshops in January to help people apply.
The Cairngorms Local Action Group has successfully secured £3 million of European and Scottish Government LEADER funding for investment into projects across the Park between now and 2020. In addition to this funding, there is a further £20,000 of funding available from the CLAG with the introduction of the Small Grants Programme, which launched in November 2015.
To help people apply to Cairngorms LEADER the Cairngorms LEADER team will be running four sessions on 'What is LEADER & how to apply for funding'. The team will explain where LEADER funding comes from, what the funding can support and how to apply.
These presentations are aimed at people looking for funding for projects that will benefit communities within the Cairngorms National Park area. Whether you have received LEADER funding in the past or are new to LEADER, you will find out how the new LEADER programme can help your community/business to meet the aims of the Cairngorms Local Development Strategy and how the LEADER team can support you. Details of the sessions are:
Tuesday 19 January, 7-9pm – Carr-Bridge Village Hall
Wednesday 20 January, 10am-12 noon – Boat of Garten Community Hall
Thursday 21 January, 7-9pm – Victoria & Albert Halls, Ballater
Tuesday 26 January, 7-9pm – Community Room, Community Centre, Aviemore
The Cairngorms LEADER team are currently processing Expressions of Interest – the first stage in applying for funding – and will be working with project applicants in the coming weeks to get their applications ready for final review by the Cairngorms Local Action Group at their meeting in May.  Applications to the Small Grants Programme will be reviewed in February. There is still plenty of time for organisations and groups to submit Expressions of Interest for LEADER funding or submit applications to the Small Grants Programme. The deadline for Small Grants Programme applications is 17th January 2016 and the deadline for LEADER Applications will be in March 2016.
Alice Mayne, Cairngorms LEADER Programme Manager said: "We are delighted by the number of people who have already started working with us to develop ideas for projects which could be supported either by the Cairngorms LEADER Programme or the Cairngorms Small Grants Programme.
"We have been encouraging people to come forward with new and ambitious projects and the workshops are a great way for people to develop their ideas to meet the new funding criteria. At the moment we are inviting LEADER Expressions of Interest and hope to start working with applicants on full applications for the LEADER Programme from January 2016."
To book a place, please go to the Cairngorms LEADER website and click on the relevant link. Or if you have any questions about the events or would like any other information then please call tel: 01479 870543.
The Cairngorms Local Action Group is being part-financed by the Scottish Government and the European Community LEADER 2014-2020 programme.