Cairngorms Nature Young Presenter makes his debut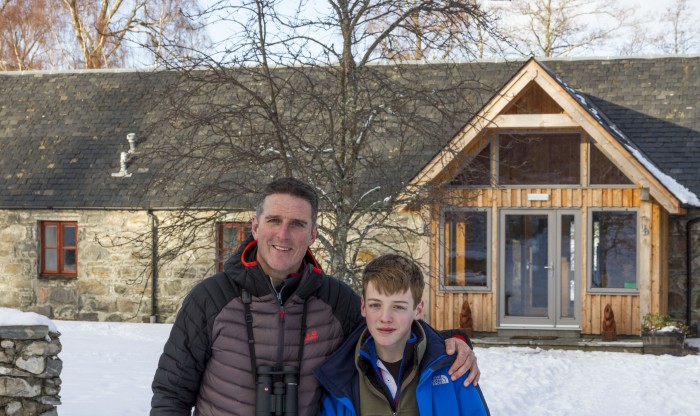 When James Miller presented a short video about badgers he talked himself into becoming the Cairngorms Nature Young Presenter of 2016, and he has been given his first assignment, to make a film about Cairngorms Nature.
James and his family are in the Cairngorms enjoying their Speyside Wildlife holiday prize and he has spent the day with BBC Springwatch's Iolo Williams. They have been making a short film in the Cairngorms National Park which will be used to encourage other young people to get outside and discover nature for themselves.
The competition was launched last year to search the UK for a young person who could inspire their own generation to care for our amazing nature. James told us, "It has been an incredible opportunity to spend the day with Iolo in the Cairngorms. This morning we went up the mountain and got to see four golden eagles which is really the icing on the cake to this unforgettable experience!"
Iolo Williams said, "We have had a fantastic day together searching for wildlife and making the Cairngorms Nature video, it has been a real joy to spend time with a young man who has such an obvious passion for conservation and the natural world. "
The search will be on again this summer to look for a young presenter for 2017.
To view James' winning entry please visit www.rspb.org.uk/cairngormsnature
Ends.