Carr-Bridge Paths Update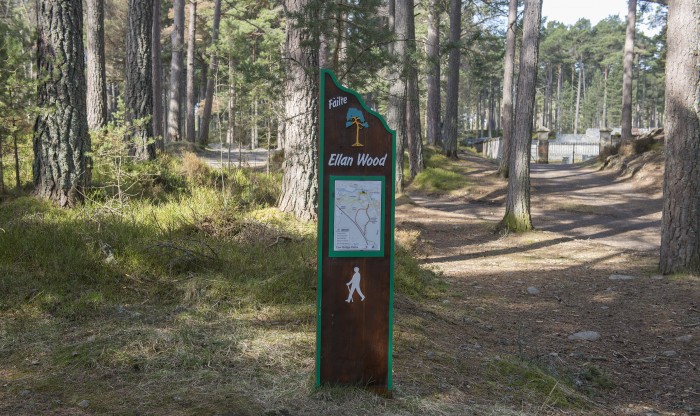 The Cemetery Path through Ellan Wood near Carr-Bridge will be reopened after work is carried out to remove traces of asbestos from the surface. The path will be closely inspected twice a year and any more contaminated material will be removed as quickly as possible.
The path was installed through woodland owned by both the Woodland Trust Scotland and Highland Council in 2013, but closed in July 2015 after a member of the public reported finding a small amount of asbestos on the surface of the path. A diversion was put in place to allow people to continue walking through the area.
The two organisations have been working closely together to appoint contractors and to ensure that the path is opened as quickly as possible. First, specialist contractors will remove asbestos contaminated material – this work will commence on site on Thursday November 5th. They will be followed as soon as possible thereafter by contractors to reinstate the path surface to a high standard.
Jill Aitken from the Woodland Trust Scotland said: "We've consulted with a number of professional experts and taken advice on the options available to us. I'd like to thank local people for their patience while we deal with this issue and reassure them that we are working to resolve this as quickly as we can while ensuring public safety."
A spokesperson for The Highland Council said: "We have been working closely with the Woodland Trust Scotland to provide a coordinated approach to remediation works within Ellan Wood. Specialist contractors, Wm. Munro Construction (Highland) Limited have now been appointed and we expect to be in a position to re-open the woods for public access next week."