Commonwealth games Legacy Funding secured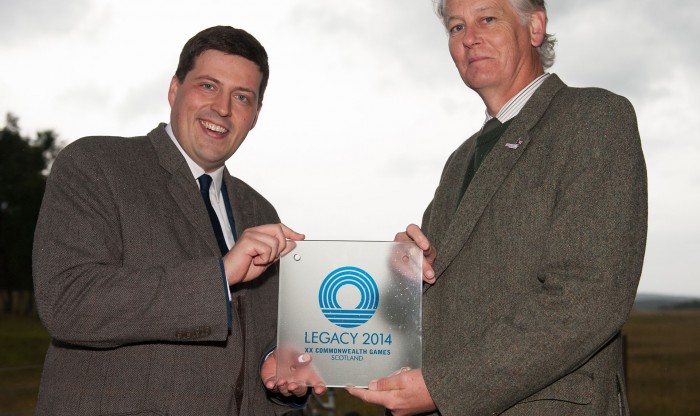 A slice of the 2014 Commonwealth Games legacy funding is coming to the Cairngorms National Park, which will help to encourage as many people as possible to use the Park for physical activity at least once a day.
The Cairngorms National Park Authority (CNPA) has been awarded £67,325 from the Legacy 2014 Physical Activity Fund. This money is set to help tackle some of the barriers to exercise that people face and will see the expansion and rebranding of the popular Health Walks programme. In the last two years, the 32 Walking to Health groups in the Park have delivered over 2,000 health walks between them, encouraging more people to get back into regular physical activity. This funding will help establish three new groups and train new volunteer walk leaders.
Furthermore, the awarding of Legacy funding means that work can get underway with NHS Grampian and NHS Highland to establish a GP led outdoor activity referral scheme, targeting the least active people, encouraging them to stay active throughout life.
The welcome news follows on from the launch recently (Saturday 12 September) of Active Cairngorms, a new physical activity and outdoor recreation strategy for the Cairngorms National Park, which helps deliver the Scottish Government's 'Active Scotland' outcomes. Active Cairngorms encourages people to get outside and do something active every day and ensuring that it is easy for people to walk or cycle to work or school instead of taking the car, is a key aim.
Physical inactivity is the second biggest cause of mortality in Scotland every year leading to 2,500 premature deaths. Increasing physical activity by just 30 minutes walking a day is enough to make a significant difference to a person's health. It is medically proven that people who do regular physical activity have a 30 per cent lower risk of early death and a huge reduction in the probability of getting many other diseases such as heart disease and type 2 diabetes.
CNPA Convener, Peter Argyle said: "Having just launched Active Cairngorms a couple of weeks ago, the announcement of these funds from the Legacy 2014 Physical Activity Fund it very timely indeed, and most welcome. With over 1.5 million visitors per year and 18,000 residents, the National Park can help prompt changes in behaviour for people across Scotland and be a rural exemplar for integrating outdoor physical activity into everyday life.
"Rural areas like the National Park with our wonderful natural environment are the best places to enjoy something physical in the outdoors – it's better than any gymnasium – and you need only change one thing, like walking or cycling to work instead of driving."
Jamie Hepburn, Minister for Sport, Health Improvement and Mental Health, said: "I'd like to congratulate the Cairngorms National Park Authority on their successful application to the Legacy 2014 Physical Activity Fund. By working to promote physical activity in communities, and concentrating on some of the people that are most at risk of inactivity, we can really improve people's confidence and help them to change their lifestyles.
"This fund is one of the ways we are securing the legacy of the Commonwealth Games, encouraging people to live more active lives. Physical inactivity leads to 2,500 premature deaths in Scotland every year. It's linked to a host of health problems including diabetes, heart disease, dementia and depression. If we can encourage people to make even small changes to their lives we can make a big difference to Scotland's health."
Active Cairngorms is supported by a wide range of partners including the NHS, Paths for All, SUSTRANS and Ramblers Scotland.
Ian Findlay, Chief Officer of Paths for All commented: "Paths for All is delighted to work in partnership with the Cairngorms National Park Authority to help secure this vital funding for physical activity promotion. We look forward to seeing the successful Health Walks programme extended. The National Park is an amazing place for people to enjoy regular physical activity and feel the sense of wellbeing that being in the outdoors in one of Scotland's most beautiful, natural places can bring. We're delighted more people will feel able to take part in activities in the Park through this supportive activity programme."
Ends