Fur & Feather Don't Go Together!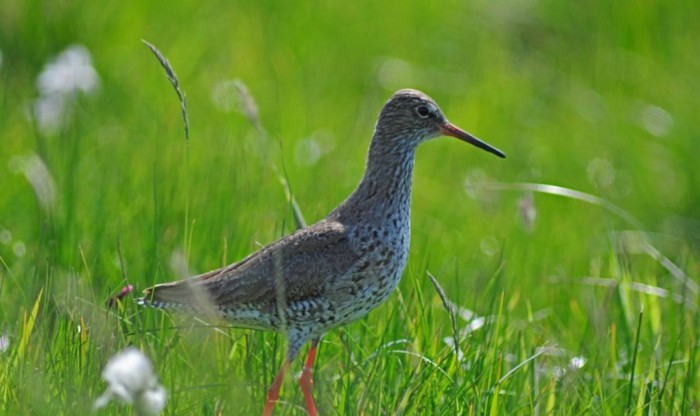 Our much-loved, four-legged furry friends give us endless amounts of joy and while out walking our dogs, it's an added bonus to our daily activity if we see some great wildlife.
However, fur and feather don't always mix! At this time of year, our woodlands, moorlands and farmland areas are full of ground nesting birds – species such as capercaillie, grouse, lapwings, curlews and hen harriers to name a few. These birds don't nest up trees; they prefer the ground and are therefore so much more vulnerable to predation and disturbance.
The breeding season is now well underway – between early March and the end of July – so to protect our wildlife, the Cairngorms National Park Authority (CNPA) is asking dog walkers to keep canines under very close control or preferably on a lead.
Andy Ford, Cairngorms Nature Manager said: "When disturbed, birds may be prevented from settling, or if already nesting they will fly away from their nests, neglecting their eggs or chicks. Ground nesting birds are extremely vulnerable, and with some very rare species in the Cairngorms National Park, we need to do all we can to help them. Furthermore it is a criminal offence to disturb the nests of rare birds whether intentionally or not. This also includes disturbance caused by your dog."
The CNPA's advice is – wherever possible – stick to tracks or paths. If you know or suspect a nest is close by, try your best to avoid it and give a wide berth to young birds or to adult birds that seem to be distressed. There are many local walks in the Park where it may be suitable to have your dog off a lead such as along the Speyside or Deeside Way, Ellan Woods in Carr-Bridge or around Craigendarroch at Ballater.
The CNPA's Recreation and Access Manager, David Clyne commented: "Dog walking is a great way to keep active and we want to encourage more people to walk or take part in some form of physical activity daily in the National Park for peoples' health and wellbeing. Everyone has the same access rights whether they have a dog or not, what the Scottish Outdoor Access Code states, is that we have to exercise those rights responsibly. Yes go ahead and walk the dog but please make sure that at this time of year particularly, dogs and nesting birds are kept apart."
For more information please visit the Scottish Outdoor Access Code website.