Growbiz Enterprise Support Extended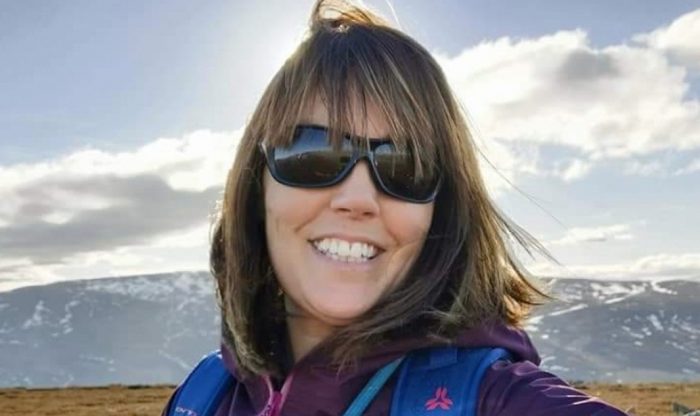 Some 141 businesses throughout the Cairngorms National Park have benefitted from the GrowBiz Enterprise Support Programme and now a further six months of funding has been confirmed by the Cairngorms National Park Authority (CNPA). The initiative aims to support the recovery of micro-businesses in the Park affected by COVID-19, to grow confidence and collaboration among women starting a business or growing their enterprise, and to put in place a volunteer business mentoring service that would be available beyond the lifetime of the project.
Commending phase one of the initiative, Liz Henderson, Rural Development and Communities Manager at the Cairngorms National Park Authority, said: "The first phase of the GrowBiz Enterprise Support Programme has steered a great number of businesses through COVID-19 and I'm delighted that it is being funded to deliver a further six months of support as businesses move through this critical recovery phase."
GrowBiz was funded by the CNPA to deliver the programme which concluded phase one at the end of March 2021. The enterprise support programme had three strands: 1:1 Business Support, Women's Enterprise Network and a Business Mentoring Training Programme. In addition to the 141 businesses supported, 232 separate 1:1 business support sessions totalling over 400 hours were delivered to individual clients, 63 of these sessions with new or pre-start-up businesses.
Sarah Hubbard, co-owner of Cranford Guest House and Chair of Braemar Tourism Group participated in phase one of the initiative and said: "I'm really passionate about promoting Braemar and I discovered GrowBiz when our local community group started planning a new web site as part of the Smart Village project. Through the GrowBiz peer support group, we are working to form a collaboration between Braemar Tourism Group, Crathie and Ballater Business Association that promotes Upper Deeside as a destination. The support from GrowBiz has inspired me to collaborate with other groups and businesses in Upper Deeside to make plans together to help put this into action.
"We're now working together as a group to create 'experiences' for visitors so they want to stay in our area longer and as part of our next project, we're creating printed and online maps that will feature trails, wildlife and nature, history and heritage, adventure and activities and art and culture."
Businesses from a range of industry sectors took advantage of the initiative (46% were from the tourism sector and 54% non-tourism) and benefitted from guidance on financial management, digital skills, marketing, business concept development, operations, research, team building, funding and award applications and signposting. Support sessions also led to further collaboration with agencies including HIE, Business Gateway, Creative Scotland, VisitScotland and Interface.
Another participant, Lindsay Coleman, founder, Wide Sky Weddings in Nethy Bridge said: "Later this month I will launch my new business, Wide Sky Weddings which will offer destination wedding planning services to couples who want to escape to the Cairngorms to get married. Whilst a focus will be around the area in and around Aviemore, I can work with couples to plan weddings anywhere in the Cairngorms National Park."
"Being a part of GrowBiz and the Cairngorms creative group was a great way to meet suppliers of goods and services I may not have otherwise known about. I have found several businesses to collaborate with and a 'wedding gift list' made up solely of items produced by businesses within the Cairngorms National Park is next in my plans, thanks to brain-storming discussions with the Growbiz Cairngorms Creative group."
"GrowBiz offered me access to a supportive and active network of knowledgeable people. I have reached out to them in planning my new business for help with anything from venue agreements and other essential paperwork to creative ideas for adding value to the experience I will offer to brides and grooms. I look forward to future mentoring and support from GrowBiz."
Businesses in the Cairngorms National Park can find out more information about the GrowBiz Enterprise Support Programme here: