In the Park – May 2017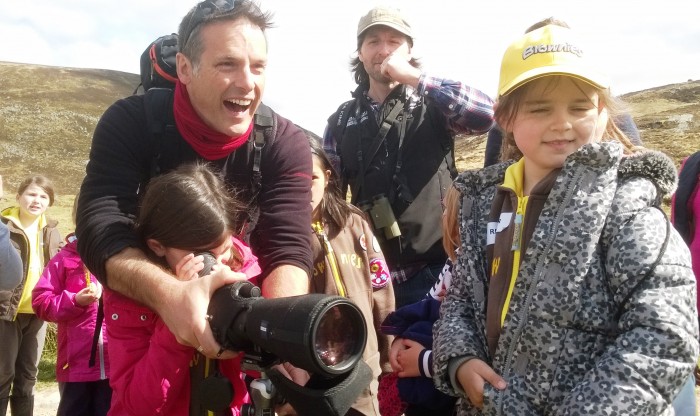 In the world of national parks Yosemite is probably the best known and the one most often quoted as representing the qualities and characteristics of the typical national park.  Indeed there are many similarities with the Cairngorms in that they are both world-renowned as special places of outstanding  beauty, meriting care and protection.
There are however significant differences which present particular challenges to the CNPA.  The Cairngorms National park is 50% larger in area, it contains ten times as many residents.  It employs about 60 staff whereas Yosemite employs over 900.  But the most significant challenge comes from the ownership of the parks.  Yosemite is entirely owned by the state while 75% of the Cairngorms is in private ownership.
The new Cairngorms National Park Partnership Plan, which has now gone to the Scottish Government for its seal of approval, attempts to bring all the landowners and all the various interested parties together to support the common aims of the Park.  There are however times when different parties, for good reason, choose to follow diverging paths.
Next weekend, 12 – 14 May,however we see a clear demonstration of what can be achieved when we all work together – in Cairngorms Nature Big Weekend 2017.
Right across the Park over 50 events are being organised to celebrate the wonderful wildlife we have here.  There will be a fantastic day of family activities happening at Glen Tanar including Neolithic firemaking, bird ringing, bird box making and much more.  You can don your wellies and learn about bushcraft or spend a morning behind the scenes at Balmoral learning about their deer management.
Renowned nature photographer and passionate conservationist Peter Cairns will close the  Cairngorms Nature Big Weekend with a Big evening event, SCOTLAND: The Big Picture.
Most events are free and they fill up fast so please book your place early to avoid disappointment. You can book your place,  get more information and find a list of all the events happening throughout the weekend at  www.cairngorms.co.uk/big-weekend