It's a Cairngorms winner!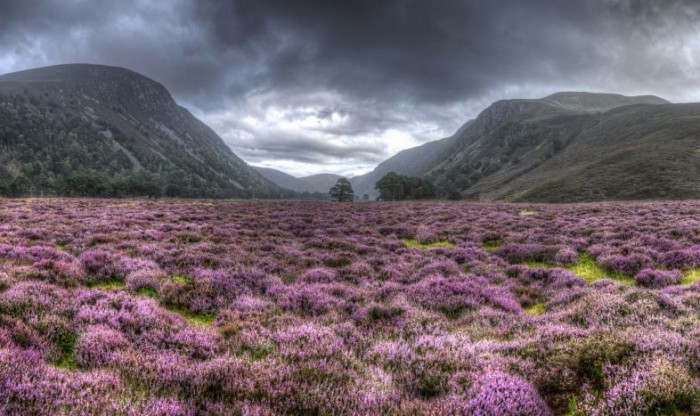 A photo depicting the dreamy allure of Cairngorms National Park has been announced as the winning entry for the 2015 UK National Parks Photo Competition.
Taken by photographer David Russell, the image of Glen Feshie was one of hundreds of photos submitted to this year's competition.
The annual photo competition serves as a means of showcasing the uniquely diverse landscapes of the UK's 15 National Parks. This year, the competition sought to celebrate Britain's Landscapes of Plenty, encouraging photographers of all ages and skill levels to capture images they felt highlighted the beauty and productivity of the National Parks.
Describing his photo David said: "We go the wild places to breathe and have our breath taken away by the sights, the space and the wild. The Cairngorms are my 'Landscape of Plenty' because they never, ever disappoint. Wide open space, wild blooming heather and hills, hills, hills. Space and sights worth remembering in plenty."
The guest judge for this year's competition was TV presenter and well-known outdoor enthusiast Julia Bradbury. Julia kindly managed to fit us into her hectic schedule whilst filming on location for her new walking series for ITV. Describing the winning image, she said: "It's moody and dramatic and yells 'Scottish Highlands.' The striking colour of heather never fails to surprise, and the contrast against the angry sky amplifies the tumultuous tones."
David Russell will receive his choice of footwear from outdoor experts Merrell one of the sponsors of this year's competition. The competition is also supported by Natural Resources Wales and The Outdoor Guide.
Russell's image was selected from a short list of nine images. The standard of entries this year was very high and made judging particularly difficult, according to National Parks UK Director Kathryn Cook.
"Within the short list there are stunning images of Snowdonia, the Lake District, the South Downs, Exmoor, the Peak District, and the Broads," she said. "Each one of these images is truly inspiring and serves as a reminder of the special qualities of Britain's breathing spaces."