Meet the winning Cairngorms Nature Young Presenter 2018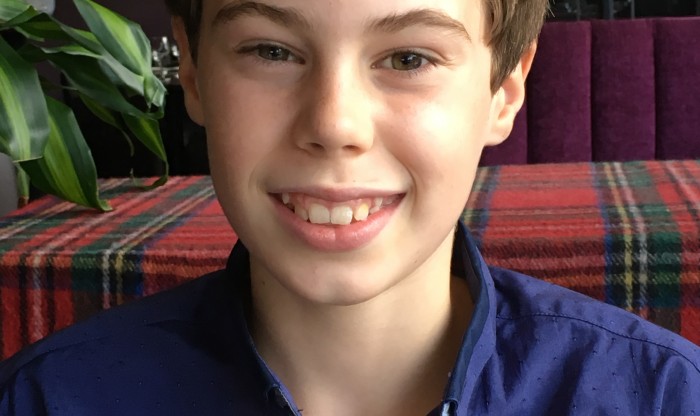 It's been a nailbiting two weeks with people voting online in their thousands.  We can now reveal that 13 year old Aiden Curlewis from Edinburgh has beaten off competition from seven other finalists to become our Cairngorms Nature Young Presenter for 2018.
The competition is in partnership with the RSPB and was launched in June.  Entrants have been sending in short videos of themselves talking about nature and showcasing their enthusiasm for inspiring others.
Aiden wins a spectacular prize, he will get the chance to make a short Cairngorms Nature film with BBC nature presenter Iolo Williams, here in the Cairngorms National Park as part of an amazing 5-day Speyside Wildlife holiday for him and his family!
On hearing he had won the competition Aiden said, ""I am absolutely thrilled to be voted the Cairngorms Nature Young Presenter 2018. I have been passionate about wildlife and nature since the age of three. I have always found wildlife fascinating and extraordinary, and becoming a TV nature presenter has always been my dream job. I am very excited to get the opportunity to spend a day with Iolo Williams! I'd like to thank the RSPB and the Cairngorms National Park Authority for hosting this competition, and I hope that the other finalists do not give up and good luck to them in the future"
Stuart Benn was the RSPB judge and he said, " It has been a privilege to be a judge and watch so many young people speak about their passion for nature.  Aiden is a deserving winner, he is passionate and enthusiastic and I am looking forward to meeting him when he comes on his prize trip"
Every finalist received hundreds of votes and the runners up will all receive a fantastic prize of a camera trap and an evening in a wildlife hide in the Cairngorms National Park from Speyside Wildlife.
Ends.