Meet Vicky Anderson, project officer for the Strathspey Wetlands and Waders Initiative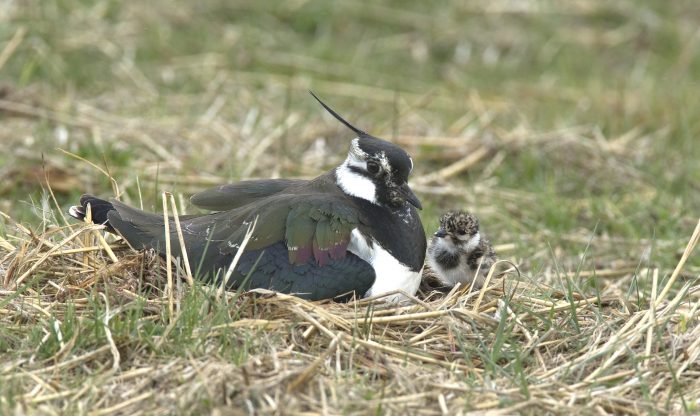 As part of our rural workforce theme for August, we are featuring some of the Cairngorms National Park's rural land based workers who feed us, look after the natural environment, help us to enjoy access to the great outdoors while at the same time underpinning and helping drive the local economy. Here, Vicky Anderson tells us about her role as Project Officer for the Strathspey Wetlands and Waders Initiative:
I'm employed by the Cairngorms National Park Authority as the Project Officer for the Strathspey Wetlands and Wader Initiative, which is a collaboration of agricultural and conservation interests, all committed to helping the waders that return to breed on the farms in Strathspey.
People are often pleasantly surprised to learn our farmland still supports some of the highest densities of breeding waders on mainland Scotland, including lapwing, curlew and oystercatchers.   I started this role a few months before the Covid-19 pandemic enveloped us, so it's been a strange time as my job is about getting out and about and meeting with farmers to work out how best to help waders on each individual farm.
Surveys to ascertain details of wader breeding underpin a lot of our work and so spring is busy with lots of early mornings.  The main mechanism to deliver habitat management for waders is via the government's Agri-Environment Climate Scheme, which pays farmers to manage their land in a wildlife-friendly (and in our case wader-friendly) way.   We work with numerous farmers in Strathspey to try and deliver for breeding waders on a landscape scale.  I also have a small budget each year to work with a handful of farmers to do small scale habitat management projects.  This is an aspect of the work I really enjoy as it provides the opportunity to try and deliver habitat management and share the experience with wader conservation partners.
My wader journey started as a volunteer and then I became a paid member of staff with the RSPB on a reserve in Northeast Aberdeenshire.  It then took me to the Isle of Lewis for a stint as a Corncrake Project Officer and now I am here in Strathspey, working to do my best for waders in the area.   The best part of my job is the fieldwork, I enjoy conducting surveys at 'stupid-o-clock' in the morning and experiencing waders and wildlife at the most important and amazing time of the year, spring.  This is closely followed by drinking cups of tea with farmers and putting the world to rights!  The worst part? Maybe like a lot of folk, the constant worry about whether our work is making a difference.   As I mentioned earlier, most folk are surprised to learn the Cairngorms National Park supports such important numbers of waders and I hope my work raises the profiles of these birds. There are ambitious targets for woodland expansion in the National Park, but nature friendly farming for waders and grasslands are important for biodiversity too.  I hope our work continues to support large numbers of waders.  What better sight and sound is there in early spring, when the lapwing and curlew arrive back for another busy breeding season? For me, April wouldn't be April without noisy oystercatchers piping all through the night!