New Management Plan for River Spey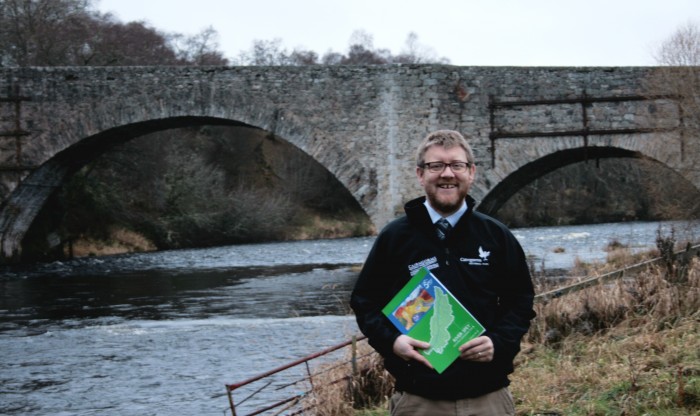 The beautiful River Spey – renowned for its purity, natural beauty and wildlife, not to mention the salmon fishery and whisky distilling industries that it supports – is the subject of a new management plan to further enhance the river environment over the next five years.
The River Spey is the third largest and fastest flowing river in Scotland with a catchment of over 3000km2.. Its head waters lie deep in the heart of the Cairngorms National Park with the river – at 107 miles in length – finally reaching the sea at Spey Bay in Moray.
This week, the Spey Catchment Initiative Steering Group (SCISG) launched the new River Spey Catchment Management Plan. As well as setting out a strategic framework for the wise and sustainable use of the water resource, the Plan summarises in one document all the key issues, pressures and opportunities that currently exist as they relate to the local environment.
It has been designed as a 'one stop shop' providing a wealth of information on flood management, water quality, economic development, protected species and habitats, fisheries, forestry and woodland. By recognising the links between the health of the river and associated land use, this Plan aims to enable all those with an interest in the river to communicate, liaise and work together more effectively.
Grant Moir, Chief Executive of the Cairngorms National Park Authority said: "It's fantastic to see the launch of the new Spey Catchment Management Plan, a key document which aims to maximise the benefits the river can provide for local communities, industry and tourism while maintaining habitat for internationally important species like the Freshwater Pearl Mussel. Partnership working is crucial for the delivery of the Plan and I know that the widespread contributions from all sectors such as farming, fisheries and outdoor recreation groups will contribute to its success."
Liz Henderson of the Spey Catchment Initiative commented: "We are really excited to be able to launch this new Spey Catchment Management plan which draws together in one place current issues as they relate to this iconic river system. It has been a collaborative effort from multiple organisations and we hope readers will find it a useful tool to both help improve understanding of the water environment and guide decision making and action in the next five years."
The Spey Catchment Management Plan is available to view online.