Park Talk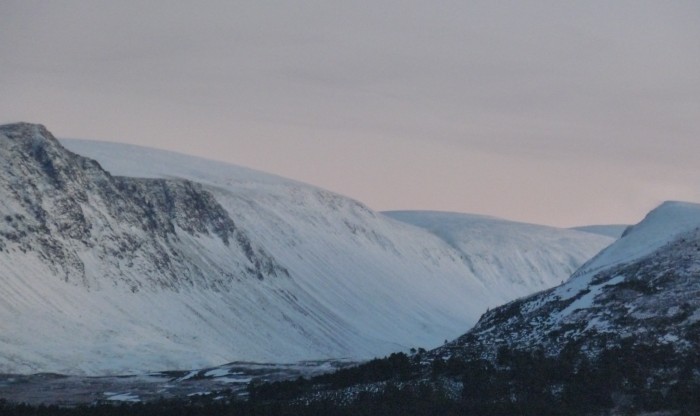 Park Talk December 2015 by Peter Argyle, CNPA Convener
It is often said by 'those in the know' that time flies when you are enjoying yourself: since I often have to pinch myself into accepting that three months have already elapsed from the day when I rose majestically into Convenor's chair, I can only conclude that I am indeed enjoying myself.
It has been a busy time, meeting people across the National Park and beyond, visiting and traveling around the Park while working with the truly excellent team we have in Grantown and with my colleagues on the Board. And since I am clearly in reflective mood today, I shall reflect on 2015 as it draws towards its conclusion.
I was pleased to see an end to the legal challenge over our Local Development Plan and particularly An Camus Mor; I was always of the view that there was no case to be answered and whilst I totally accept the right of individuals or groups to challenge through the courts, I am yet to be convinced that litigation is the best way to resolve differences over policy.
Now that these proceedings are at an end there is an opportunity to develop meaningful communication and dialogue and for both sides to work together to address some of the very real issues we face in the Cairngorms. 
I was pleased to have met two people connected with the Cairngorms Campaign at a conference in Dunblane recently and hope the Campaign will join the important debate over the next National Park Partnership Plan. As Winston Churchill remarked, 'Jaw jaw is better than war war', if 'war' can be said to include courtrooms.
The CNPA has submitted a response to the Independent Review of Planning established by Cabinet Secretary Alex Neil. We have highlighted the challenges the CNPA, our local authorities and our communities face when working in the somewhat confusing 'call-in' system. We are arguing for a review to look at the CNPA becoming a full planning authority, as is the case for Loch Lomond and Trossachs National Park Authority.
Despite the complexities of the system, our planners are doing well. The team is meeting Scottish Government performance targets and has successfully cleared all of the 'legacy' cases; all those that had been on the books for years in some instances. 
Which doesn't mean that everyone agrees with every outcome. Such an idyll will never occur when working in a process that requires a careful balance between often competing priorities.
With much of the Park being covered by environmental designations – and with the Cairngorms being a national park – planning matters are inevitably more complex here than elsewhere in Scotland yet our team is not only doing well but can demonstrate it is doing well.
I shared the universal welcome given to the result of the Cairngorms Visitor Survey. This clearly showed that the national park designation is a major part of people's thinking when deciding to come here, particularly overseas visitors. What was exceptionally good was seeing our visitors came with high expectations but that their expectations were exceeded. And that is something in which we can all take pride but equally it is the responsibility of all of us to ensure that this delightful statistic is maintained in future years.
In September the Minister for Environment & Climate Change, Dr Aileen McLeod, handed over the 25,000th John Muir Award to have been won in the Park. This is a great achievement for all those involved, not least the 25,000 people who committed themselves to achieving an award. Mind you, try saying 'twenty fifth thousandth'; it doesn't slide off the tongue easily but 'thirty thousandth' will be much easier and I am sure that milestone will be reached remarkably quickly.
The opening of the section of the Speyside Way between Aviemore and Kincraig was a key milestone in the development of the route through to Newtonmore, enabling people to walk, cycle or ride on horseback through our magnificent landscape, safely and away from motor traffic.
I could go on to write about the Commonwealth Legacy Funding or the Mountains and the People Funding that has been secured as part of over £10m of project grants the CNPA and partners have brought into the Park this year. I could write about the excellent Cairngorms Nature Festival and the success of Cairngorms Nature or the Innovation Award gained by our Peatland Restoration Project. I will instead simply remark that 2015 has been a good year.
And there is much to look forward to next year. Importantly we will be setting out our ideas and proposals for the National Park Partnership Plan and I hope everyone will join us in that debate. 2016 will be Scotland's Year of Innovation, Architecture and Design and will see the second Cairngorms Design Awards. We will be developing Active Cairngorms, completing the Scenic Routes initiative and generally celebrating the fact that the Cairngorms is an astonishingly brilliant place in a whole host of ways. 
On which happy note and at risk of being a little early in doing so, may I wish you all a Merry and Peaceful Christmas and, from everyone at the CNPA, good wishes for 2016.